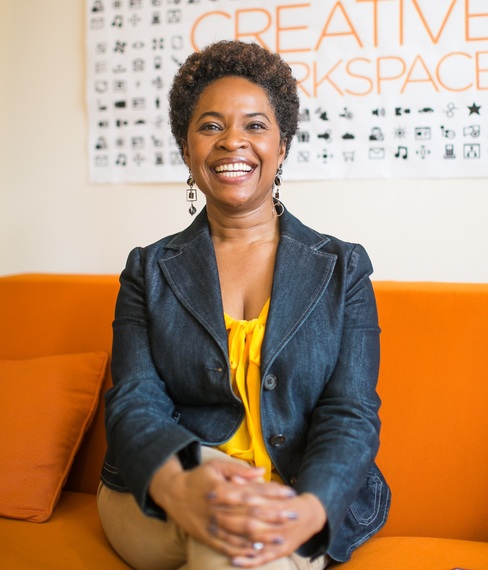 The mentor/mentee relationship remains invaluable even in the face of new ways of communicating.
As you pound the pavement and scour the Internet in search of a job, client or opportunity, one important task to add to your to-do list for career advancement is securing a mentor.
While the job landscape has changed with the advent of social media, what a mentor does has not. A mentor is still someone who has specific skills, knowledge and abilities to help groom you for success, who provides strategic business advice and assists you with the tools to negotiate and conquer the corporate terrain. A mentor can be especially helpful for women who have the two-fold challenge of navigating the sexism of the business world while maintaining a home and children. Choosing the right mentor will help you stay sane as you climb the career ladder.

Mentoring is Inspirational
You need both real and make-believe mentors to win. I have several mentors with whom I've forged a real-world bond and relationship over the years. Others are women whom I admire from afar. Both my real and make-believe mentors inspire me and provide me with motivation to break through the glass ceiling and be the ultimate PR Expert, "brand" mom and entrepreneur I aspire to be. Trust and belief both are crucial in this game of life, in which the ultimate motivation is simply to win on your terms. Your mentors can keep you going with both inspiration and practical advice.
Mentoring can help you achieve the following:
● create a blueprint for your long-term career goals;
● secure invitations for the right networking functions;
● master the art of negotiation; and
● climb the corporate ladder.
"For African Americans mentoring is like oxygen; mentorship helps one uncover the opportunities and possibilities that are beyond the stratosphere," says Kimberly Reed, human resource consultant and managing partner of The Reed Development Group. A successful mentor will be compatible with to her mentee, accomplished, connected and available. She also will take an innovative approach to maneuvering through the politics and drama of the corporate world.
"Mentoring is coming from an authentic place of service and pouring into an individual the necessary tools [etiquette/protocol, networking, strategic alliances, wellness and career coaching] for winning in a male-dominated world and a near-to-invisible culture for women," says Carol Harvey, mentor advocate for the Philadelphia chapter of the Delta Sigma Theta sorority and manager of admissions for Thomas Jefferson University Hospital.
Mentoring is Reciprocal
A mentoring relationship is not just a one-way street. You, as the mentee, must play a strategic and proactive role in its development, according to the U.S. Department of Health and Human Services. The agency goes on to say that in order to take full advantage of a mentor/mentee relationship, a mentee must be open to feedback and coaching.
"Mentorship is a developmental relationship," says Ella L.J. Edmondson Bell, Ph.D., founder and president of ASCENT-Leading Multicultural Women to the Top and author of Career GPS: Strategies for Women Navigating the New Corporate Landscape. "It's a dance. It's like any other kind of relationship; you have to get to know someone. The mentor shares his or her wisdom and knowledge. You share your perception of what's happening in your company from your level. Look for mentors around you. You need allies, colleagues, and peers. Mentors are supposed to support you. That support is circular, not linear."
Checklist for Seeking a Strategic Mentor
Here's what to look for:
● Strong interpersonal skills
● Organizational knowledge
● Technical competence
● Strong leadership skills
● Sense of personal power
● Ability to maintain confidentiality of mentoring relationship
● Willingness to be supportive and patient
As women, we must openly celebrate each other and form healthy networks and relationships. It is critical to have a mentor. However, it's also crucial to give back and become a mentor when you're ready to do so.
Calling all HuffPost superfans!
Sign up for membership to become a founding member and help shape HuffPost's next chapter