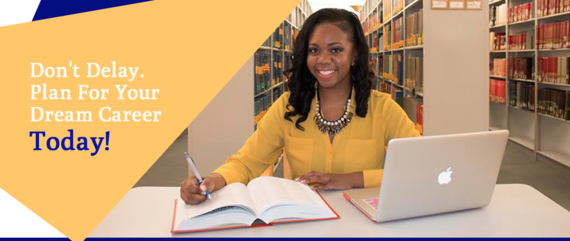 Do you want to stand out during the job interview process?
Would you like to gain experience working in other countries?
Are you seeking to position yourself for multiple career opportunities across many industries?
Do you want to gain skills that will attract employers, clients, and partnerships?
As globalization has increased the complexity of the business environment, employers are seeking candidates who have the skills needed to work cross-culturally, communicate effectively, and lead confidently.

If you are between the ages of 17-29, you have the opportunity to position yourself for success in the marketplace by participating in Up with People.
Up with People is a global education program that combines international travel, service learning, leadership development, performing arts, and internship experiences in order to create global citizens who are ready to solve the human capital challenges of tomorrow.
Are you ready to take your career and life to the next level? Here are 3 reasons why you should add Up with People to your resume.
1. Build Cultural Intelligence.
Do you feel comfortable working with people from different cultures? Can you relate to people who are different from you? Are you familiar with cultural norms that exist beyond your own?
One of the biggest issues in the workplace today is understanding how to effectively work with individuals from diverse backgrounds. In order to be effective in the marketplace, job-seekers must demonstrate awareness and sensitivity to other people and cultures. Cultural intelligence is a skill that will propel your career and help you to establish meaningful relationships across the globe.
Cross-cultural skills are best developed through experiential learning. Up with People provides the ultimate cultural education program for individuals seeking to live and learn from people all over the world.
Through cultural fairs, host-family living, and educational exercises, participants of Up with People will be able to dig beyond stereotypes and learn what it means to be a part of another culture. Whether at a host-family event or during conversations with cast mates, you will have opportunities to exercise intercultural flexibility.
This knowledge will allow you to be culturally mindful and express a greater level of respect for those around you.
Up with People also gives you the opportunity to travel to over 15 cities in countries all over the world that allow you to witness the traditions of a specific culture. This exposure ensures that you are able to nimbly navigate across cultural boundaries, no matter where you find yourself.
More companies are baking cultural intelligence into their business strategy, so if these skills are visible on your resume, your resume will rise to the top of the pile.

2. Gain Internship Experience.

Are you seeking to gain transferable skills that will make you an ideal candidate for your next job opportunity?
Do you want to experience working in different countries?
Would you like to take advantage of multiple internships and assistantships within 6 months?
Do you want to test the waters and learn about career opportunities that you have never considered before?
Internships are a great way to gain hands-on experience in your area of interest. This exposure allows you to become familiar with the language spoken in certain environments, understand the challenges facing people in your chosen industry, and learn new skills that you can add to your career tool kit--and your resume.
Up with People offers a variety of internships during the semester that allow you to work with experienced staff members. These skills may help you to break into your dream career!
Whether you want to gain behind-the-scenes experience as a stage production manager, dance instructor, business manager, or admissions representative, UWP provides you with an opportunity to learn valuable skills while you embark on a multi-continent tour.
Internship benefits include presentation skills, leadership confidence, focused training, mentorship, time management, professionalism, networking, and business development.
Internships are a chance to challenge yourself as much as possible so that you can grow beyond what you thought you could do. The experiences you will gain while traveling around the world will be impressive bullet-points on your resume.
3. Develop Leadership Skills.
What are the qualities that make good leaders? What is your leadership style? How can you use your leadership abilities to make a positive impact in the organization?
More baby boomers are retired and are seeking top talent to continue the business operations. Should millennials be preparing for leadership roles now? Yes! Now is the perfect time to start thinking about developing your leadership skills.

Contrary to popular belief, age is not a requirement for leadership. Leadership is having a vision that inspires people to take action. Stephen Covey defines leadership as the ability to "communicate to people their worth and potential so clearly that they come to see it in themselves." A leader is someone who brings out the best in their teammates.
The first step toward effective leadership is learning about who you are. Once you understand your potential as a leader, you can build better relationships with those around you.
How can you develop leadership skills while traveling around the world with Up with People? Students participate in international volunteer work every week during their semester. Each community we visit benefits from hundreds of UWP hours. Participants learn the impact of socially-responsible leadership and have opportunities to practice their skills during community action projects. By facilitating group icebreakers and cultural activities, participants gain skills that will allow them to effectively lead group discussions and think creatively in order to lead diverse audiences.
Up with People activities will allow you to step outside of your comfort zone and step into your purpose zone in order to discover your unique leadership style. You will be challenged to define your core values. You also have the exclusive opportunity to connect with influential leaders in the community who will share their experience with you.
So why did I add Up with People to my resume? I am a Certified Public Accountant, Certified Fraud Examiner, and Project Management Professional who is seeking to position myself as an International Business Leader & Speaker. I worked in Corporate America for over 10 years before becoming a Certified Fitness Professional and Entrepreneur. I founded CEO Unlimited LLC, which helps people to create endless opportunities in their career through Resume, LinkedIn, and online brand consulting.
I realized that I may have the career competencies needed to take people to the next level, but in order to expand my impact, I needed to connect with more individuals from diverse backgrounds. Every position that I have had in my career has required me to connect with all types of people in order to be successful. By expanding my intercultural competencies and marketing skills through Up with People, I can have a greater impact and be a better leader.
So why is your resume so important? A fantastic resume can make the difference between that $50,000/year job and working at your local movie theater over the summer ... AGAIN! It's not enough to have a pretty-looking resume--employers are interested in well-rounded individuals who have a wide variety of experiences.

Resume success begins with articulating your unique value proposition and an understanding of how your experiences can help an organization solve its greatest challenges. The ability to function effectively in a diverse work environment will allow you to make more connections and have a greater impact in your organization.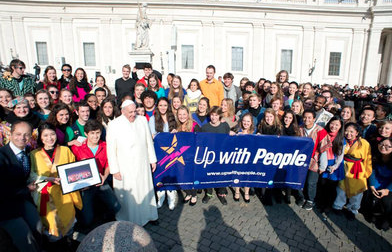 To apply for Up with People, please go to www.upwithpeople.org
We can't wait to see what you can do!
Calling all HuffPost superfans!
Sign up for membership to become a founding member and help shape HuffPost's next chapter