Through stream-of-consciousness aural atmospherics, Lance Herbstrong takes you on a trip, sustaining musical momentum with sonic layers propelling the rhythms. The result is music that is ethereal and organic, of the air and of the earth, and always moving. The nation's most esteemed climate scientists described their first Lance Herbstrong show as a 'motherfuckin Fun Bomb that just goes off inside you.'
Lance Herbstrong is Kamal Soliman, Bill Sarver, and Peter DiStefano. Together, they create the movement known around the world as Lance Herbstrong. Listen to their layered sounds and the connected grooves. Let it get into your orifices. Your day will be better.
When you read a band bio like the one above and are then presented with the opportunity to interview Kamal Soliman, you obviously do it. Fine readers of the HuffPost, you're in for a treat. Cozy up to a warm spliff, sit back and enjoy the ride.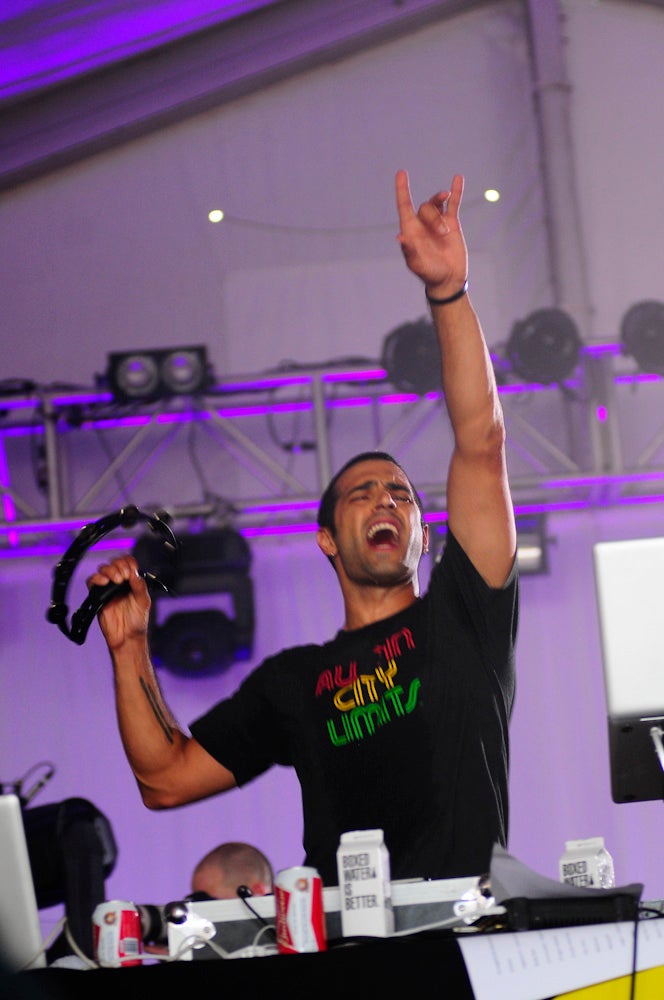 Taraleigh: What motivated you to create the Lance Herbstrong project?
Kamal: I was tour managing Thievery Corporation and felt inspired to do something with one of their many slower songs that they never performed live. We mashed up Thievery's Meu Destino with Manu Chao's Mi Vida, which became our new song titled Manu Destino. At the time, Bill Sarver and I were just starting this project for fun, but then Thievery hired us to remix more songs for other artists on their label. That's now Herbstrong was born.
Taraleigh: I love the divinity of that story. Magic like that inspires me to keep doing what I love. What is the biggest driving force that keeps you going?
Kamal: I have a large desire to do better for my family and the world. I have bold dreams and goals. Trying to do the best I can to walk the walk and not to just dream and talk is extremely important to me.
Taraleigh: Yes! The world needs more people like you shining their lights on the darkness. Tell me about your song Ripped from the motion picture with the same name.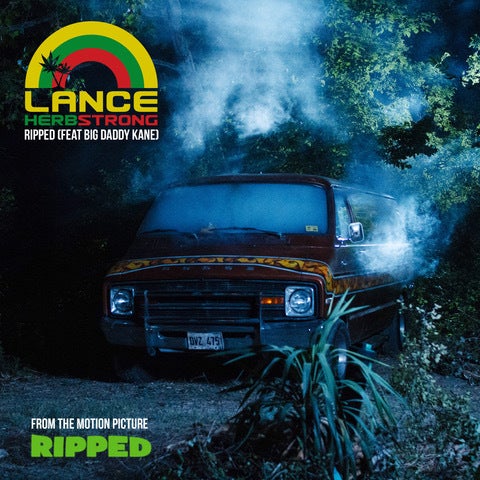 Kamal: Ripped was a great opportunity for us to work with a hip hop legend Big Daddy Kane. Like many other fortunate things that have come to Lance Herbstrong, this also came to us in a serendipitous way. The renewed exposure of having a song in a movie is inspiring us to get busy once again on our next album. The entire situation has been a blessing.
Taraleigh: Speaking of serendipity, tell us about your relationship with Lance Armstong.
Kamal: Lance is our good friend and is an occasional collaborator. He's joined us on stage several times to sit in on drums. He says that we are one of the funnest bands on the planet and we have his full support to keep doing what we're doing. One request he has for us is to re-up his stash of Lance Herbstrong hats and that Willie Nelson needs another hat too.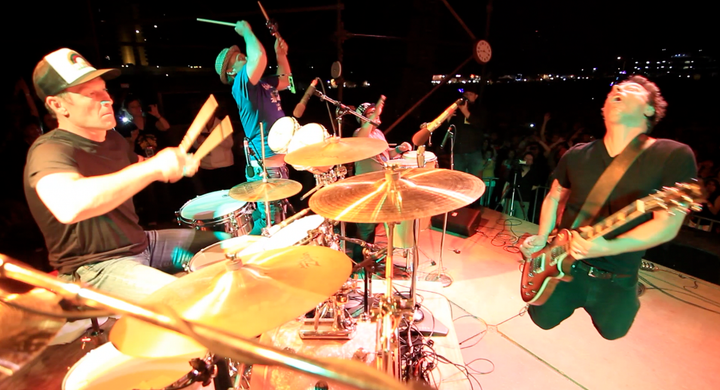 Taraleigh: You better get on that! If I asked Snuffleupagus from Sesame Street to describe what you do, what would he say?
Kamal: He would say we help bring the joy of music to people of all ages all over the world.
Taraleigh: He's right! Being an artist and tour manager for Damian Marley on top of all the other things you're up to, how do you find balance?
Kamal: Even though the pace of the road is very hectic, I try to enjoy the places I am in when I can. Meaning that I leave the hotel on a day off to find adventure by exploring the road less traveled while soaking in a bit of the local culture. Touring is not the same as leisure travel. There is rarely time for anything besides the task at hand and when there is downtime, the impulse to sleep and get rest is hard to overcome. It's a challenge to get up and go, but in hindsight, I'm always thankful that I did.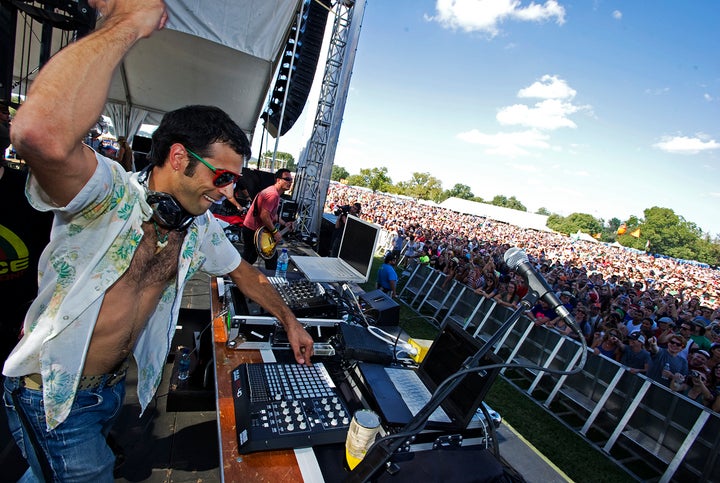 Taraleigh: What other tips do you have for staying healthy while working?
Kamal: When I'm on the road, I try to do a little exercise each day. Even if it's just 50 to 100 sit-ups in my hotel room. I take advantage of every sauna and steam room that hotels have to offer, so I can sweat out the stress and toxins if there's no time for good exercise.
Taraleigh: What's your favorite form of exercise and why?
Kamal: I moved to Costa Rica about four years ago and started surfing regularly for the first time in my life at age 38. It's my favorite form of exercise. The ocean is therapeutic in many ways. The alone time on the water brings a form of meditation. The physical challenge of adapting to a playing field that is constantly changing is unlike any other sport. The collaboration with nature is by far the most rewarding aspect of it all.
Taraleigh: The ocean keeps you on your toes that's for sure. What is your favorite healthy snack?
Kamal: Roadside Costa Rican ceviche de pescado. I'm obsessed with it and order it every chance I get. Plus, it's very easy to make if you can get the fresh fish.
Taraleigh: Spending a lot of time in Costa Rica myself the past five years, I couldn't agree with you more. My friends are worried every time I return home after traveling to Central America because they fear that I might turn into ceviche from eating it almost daily.
Living in Vermont, finding fresh white fish to make ceviche safely is pretty much impossible. Crushed by the thought of not indulging in my favorite treat for a year, I scoured the interwebs for a solution and that's when I found out that you can substitute the fish for mushrooms. Whaaaaaaat? Could it be true? Well folks, it's true and it's amazing! Find the recipe HERE. I'm grateful that recipes like this exist. What are you most grateful for in this moment?
Kamal: I'm most grateful for my beautiful children and being able to give them the international life my wife and I dreamed about. We currently live in Costa Rica and are planning to move to Europe. The goal is to do six months a year in Costa Rica and six months in Europe. The kids already speak Spanish and now that they are getting a little older and can appreciate it, we want to expose them to European culture too.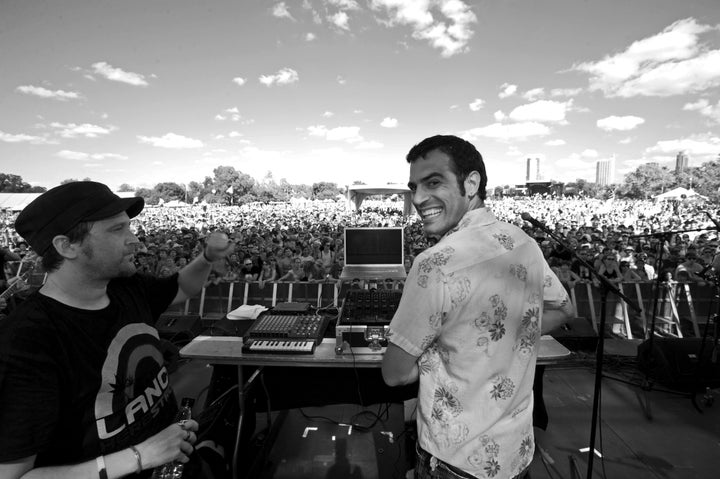 Taraleigh: What a beautiful life you've created for yourself and your family. That's so exciting. What else are you excited about right now?
Kamal: Damian Marley just released Stony Hill, his first solo album in 12 years. I'm excited to help him take his new show on the road, starting this fall. Rehearsals begin in just a few weeks and we're all extremely excited to bring the new music to the people. I firmly believe he is one of the best songwriters of our generation and I'm excited to help spread his message.
Taraleigh: Thank you for letting us in your world. It was a beautiful place to hang in for a moment. We have a gift just for you. Download Lance Herbstrong's first three albums for FREE on their website. You can do so right HERE. While the albums are downloading, check out Kamal doing his thing in Lance Herbstrong's video for their song Ripped featured in the motion picture of the same name.
Thank you for spending some time with me and Kamal. We love you!
The magic in me sees the magic in you,
P.S. For sparkles, smoothies and rock-n-roll, check this out.
Support HuffPost
The Stakes Have Never Been Higher
Related
Popular in the Community