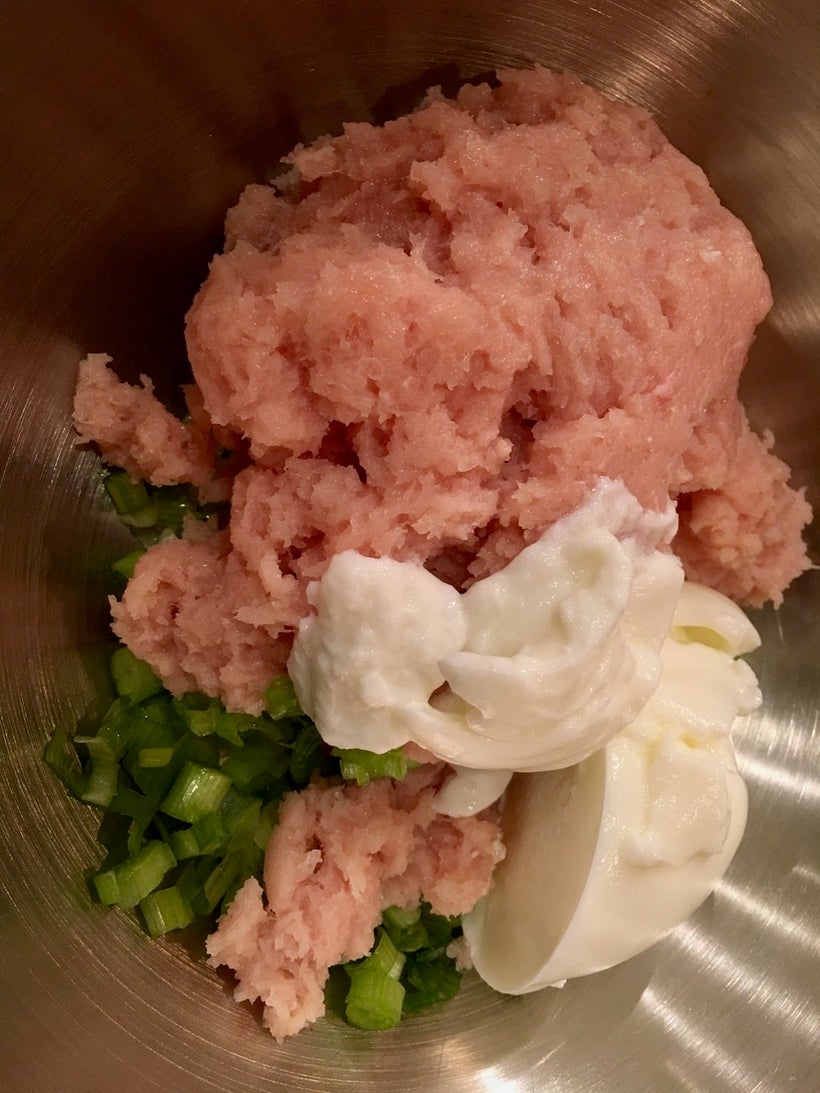 Making your own ground chicken is not as complicated or time-consuming as you may think! The process adds a few extra minutes to prep time and you do have to set up and clean a food processor but the benefits outweigh the small amount of extra time and effort.
Here's why you need to do this:
Quality – When you grind your own chicken, you are using parts from one or two chickens that you have inspected for quality and freshness. Commercially ground chicken contains parts from many birds.  If one bird is sick or otherwise of lesser quality, its parts get blended in with the good birds. It is this cross contamination from a single contaminated animal that has caused numerous disease outbreaks.
Freshness –Most poultry is not ground at your local grocery store and is likely ground at a factory, then shipped to the store where it sits around while losing its quality and flavor. You have no control over the quality or freshness of the chicken being used in the grind when it comes from a factory. By blending your own you can choose fresh, organic chicken breasts.
Fat – Commercially ground chicken has added skin and bones, which increase fat content. By grinding your own boneless and skinless chicken breasts, you avoid the skin and bones. Four ounces of chicken breast contains 4 grams of fat while 4 ounces of 90 percent lean commercially ground chicken contains 9 grams of fat.
Chicken Burgers with Cranberry-Mustard Sauce, Serves 4
Choose organic ingredients when available:
1-pound skinless, boneless chicken breasts, cut into 1-inch chunks
1/3-cup scallions, finely chopped
1/4-cup plain low-fat yogurt
1/4-cup panko breadcrumbs
4-teaspoons hot mustard (Chinese-style)
1/2-teaspoon dried thyme
1/2-teaspoon dried rosemary
1-tablespoon cold-pressed extra-virgin olive oil
2-tablespoons water
1-cup cranberry sauce, whole-berry
Fill food processor 1/4 of the way up with chicken breast chunks, put on lid, then pulse eight times- be careful not to over-process. Remove lid to check consistency by picking out a small amount. Press the ground chicken lightly between your fingers. It should stick together and form a patty.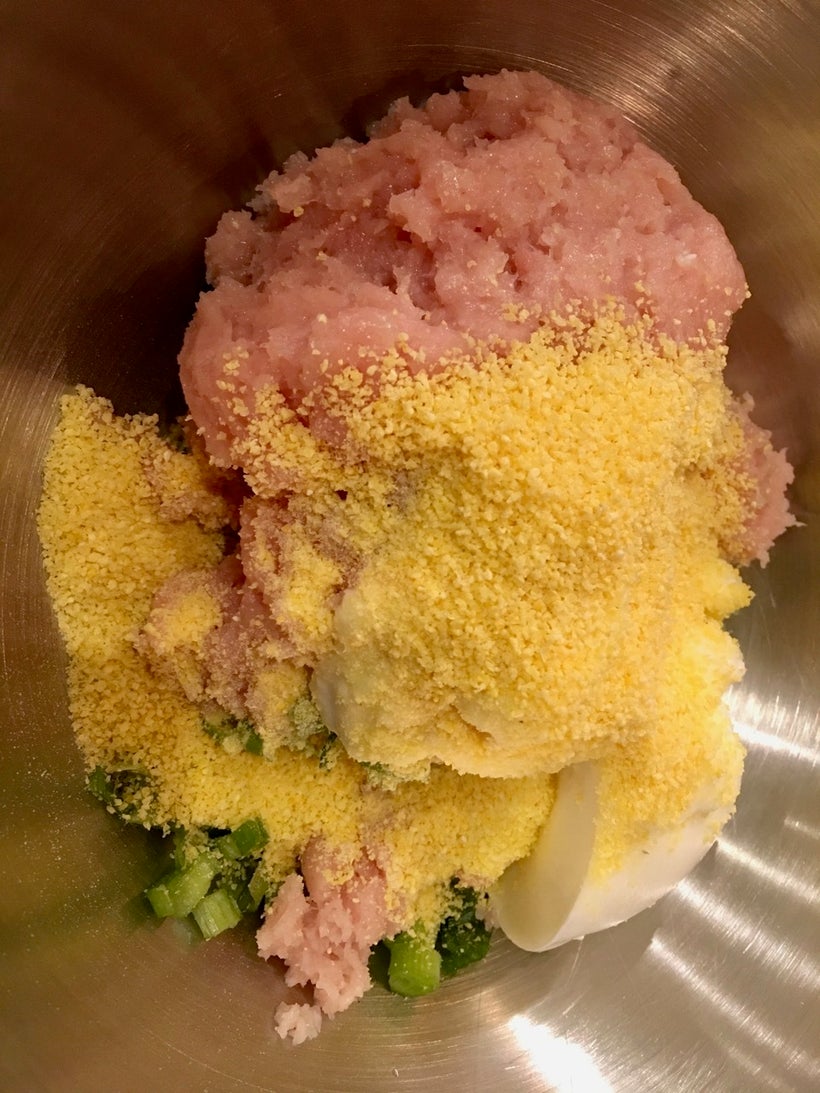 Transfer ground chicken to a medium bowl. Add scallions, yogurt, breadcrumbs, 2 teaspoons mustard, thyme and rosemary. Mix gently to blend and shape into 4 patties.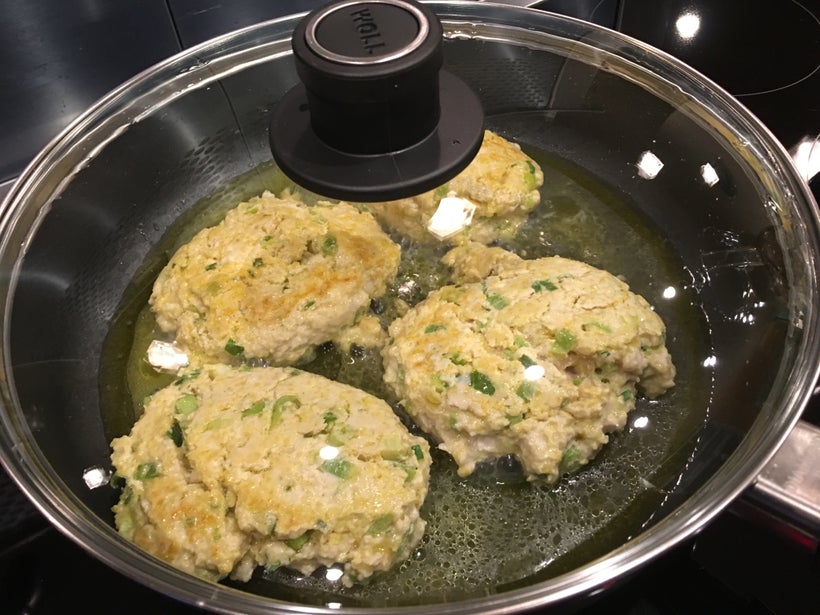 In a large skillet, heat olive oil over medium heat. Add patties and cook until browned, about 2 minutes per side. Add water to the skillet, cover and cook 10 minutes or until cooked through.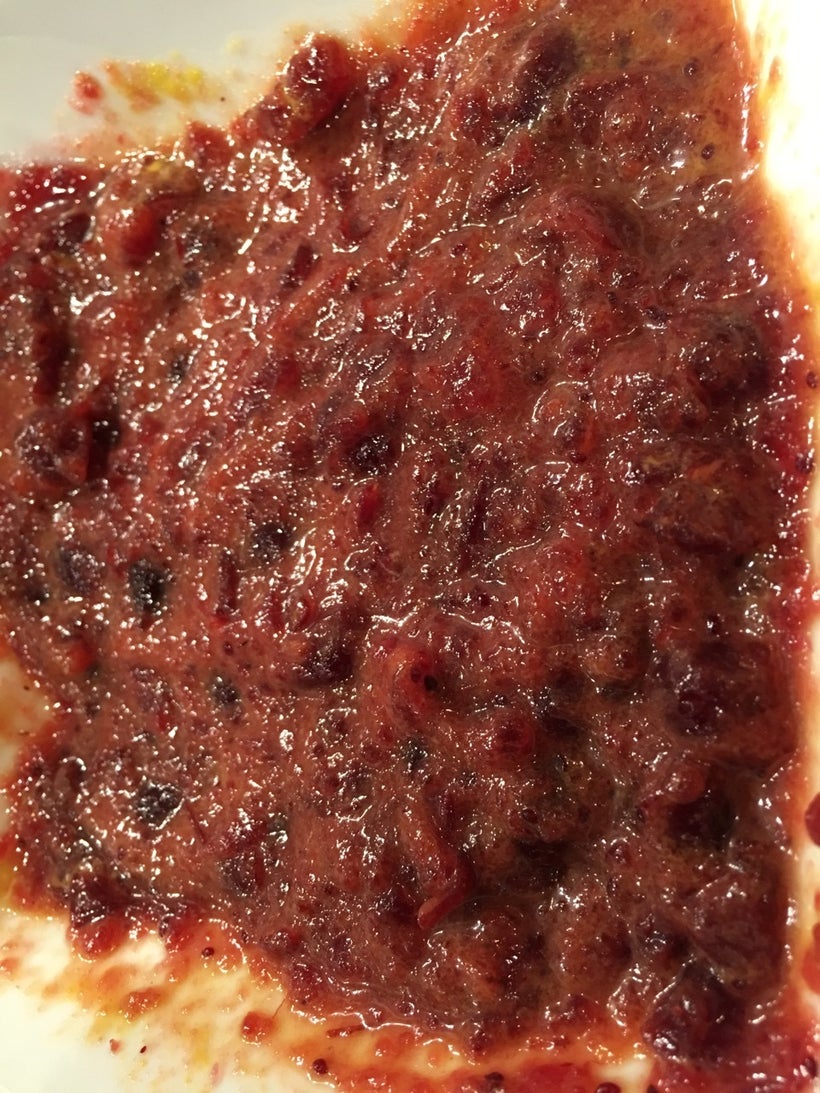 In a small bowl, combine remaining mustard with cranberry sauce. Serve sauce with burgers.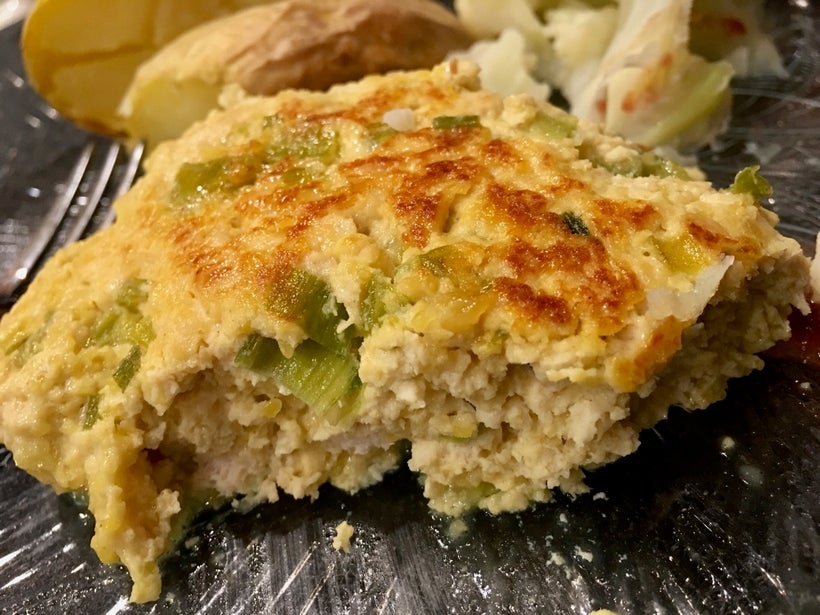 Nutrition Facts is for 1 serving (1 chicken burger without sauce) = 219 calories, 8.7 grams total fat (2.2 grams saturated fat), 67 milligrams cholesterol, 61 milligrams sodium, 27.7 grams protein, 6.8 grams carbohydrate, 8 percent daily value iron.
Calling all HuffPost superfans!
Sign up for membership to become a founding member and help shape HuffPost's next chapter
This post was published on the now-closed HuffPost Contributor platform. Contributors control their own work and posted freely to our site. If you need to flag this entry as abusive,
send us an email
.