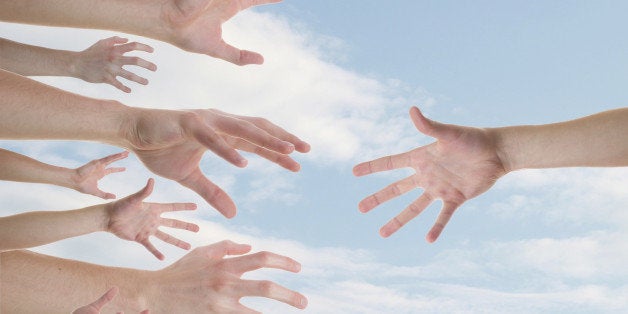 You say you want to help kids. You say you want to make a difference.
Will you step outside of your comfort zone to make that difference, to help kids who need you?
You see, YOU have the power to break the cycle. YOU have the power to change the direction in a child's life. YOU have the power to help a child heal. Now, the real question is, will you?
Some of you will say you are too busy with work. Some of you will say that you are too busy with other commitments, busy with taking care of your pets, busy managing other issues in your life. Some of you will even say that it isn't your job to care of kids in need. To be sure, most of you will say that you just don't have time to help break this cycle, to help a child.
So, you look the other way, the cycle continues, and our society suffers as a result.
Far too many of the children placed into foster care that have come to live with my family and in my home have come from families where their parents or other members of their family were placed into the foster care system, as well; parents who were unable to break their own cycle of pain and suffering for their children. What is important to remember is that many biological parents of foster children were abused themselves, and know of no other way when raising children. With no positive role model for what a healthy, loving, and encouraging parent is supposed to be like, many of these biological parents of kids in foster care simply do not know how to raise a child, how to be that protective, supportive, and loving parent each child needs and deserves. Also disturbing is that some birth parents were foster children, as well, and are just repeating the cycle they went through as a child. Another family member and another generation, being placed into foster care.
It's a cycle that needs to be broken. A cycle you can help to break.
I recently spoke with a foster father who adopted three of his foster children from his city. The children were all under the age of four, with the youngest only six months old. Their mother had been a foster child, herself, and spent most of her youth being sent from one foster home to another. When she was 12, she was reunified with her birth father, who started exchanging her to others for sex in exchange for his drug habit. By the time she was 16, she had already had an abortion. She aged out of care at 18, and became a prostitute, which she is still today. Now, all three of her children, from three different fathers, are in foster care, as well, continuing a cycle of sadness and tragedy that the mother never escaped from, herself. Imagine if she had been loved unconditionally early on in her life.
Imagine if someone had tried to break this mother's cycle of abuse and trauma.
Let's help kids in need. Let's make a difference for kids in foster care. Let's help break the cycle.
It's why I'm a foster parent. Won't you join me? Won't you change the life of a child?
***Dr. John DeGarmo has been a foster parent for 13 years, now, and he and his wife have had over 45 children come through their home. He is a speaker and trainer on many topics about the foster care system, and travels around the nation delivering passionate, dynamic, energetic, and informative presentations. Dr. DeGarmo is the author of several foster care books, including the brand new book Helping Foster Children in School: A Guide for Foster Parents, Caseworkers, and Teachers, and writes for several publications, including Fostering Families Today magazine. Dr. DeGarmo is the host of the weekly radio program Foster Talk with Dr. John, He can be contacted at drjohndegarmo@gmail, through his Facebook page, Dr. John DeGarmo, or at his website.
REAL LIFE. REAL NEWS. REAL VOICES.
Help us tell more of the stories that matter from voices that too often remain unheard.