I'm here in Manta, Ecuador helping assist people who were affected by the 7.8 magnitude earthquake that hit two weeks ago. The organization I work for provides medical aid to local healthcare organizations in 70 countries. We specifically provide medicines, medical supplies, and equipment to vulnerable people on an ongoing basis and after disasters.
Much of what I do is the logistical work of ensuring what is sent from our headquarters in the US arrives in the country, clears through customs, is coordinated with the appropriate local ministries and agencies, and is distributed to the targeted beneficiaries. We do this as quickly as we possibly can after disasters hit while also taking the steps needed to know that we're working with the right local people, following all the rules of the country, and providing only what is absolutely needed. In this most recent earthquake in Ecuador, we landed a plane on Friday (13 days after the quake)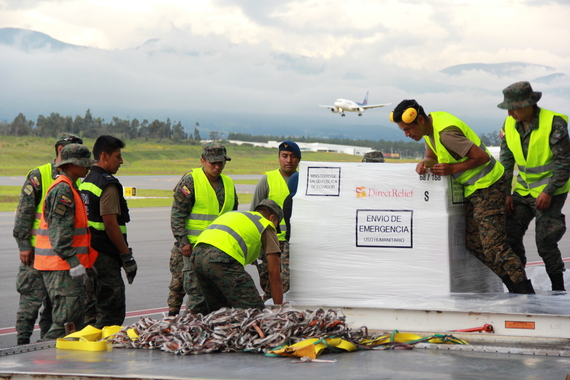 containing 47 tons of medical aid that was specifically requested by the Ministry of Health and coordinated with the Department of International Cooperation. This was a particularly heavy shipment due to the fact that they requested large volumes of IV fluids, hygiene and wound care supplies, and sterilization equipment.
So when I come to a country that's been affected by a disaster or medical crisis, like I've done in Haiti, the Philippines, Jordan, Sierra Leone, Liberia, Fiji, and now Ecuador, I spend a lot of time at airports coordinating the importation of the aid supplies. In that time, I've gotten to see some pretty bizarre items arrive into a country that has just been hit by a disaster. From winter clothes arriving in Haiti where it almost never drops below 70, to ski equipment in the Philippines, to expired food and medical supplies in pretty much in every scenario. Up until today, I treated this as just a slightly unfortunate misstep of honest well-wishers who saw a tragic event unfold on the TV and wanted to do something to help. So they sent what they could, not knowing that it may be inappropriate for the location, didn't have a specific beneficiary in mind, and was perhaps even illegal to ship into the country. There is a wonderful motivation behind the gesture, but the result is the opposite of the intent, and usually sent at the exact time that distribution channels are maxed out and often damaged or broken.
What I witnessed today in Ecuador changed my opinion on all that. Over the weekend, I worked with hundreds of people from three different countries and three different Ministries and a UN Agency, who worked tirelessly to get the supplies from Quito to Manta in the affected area.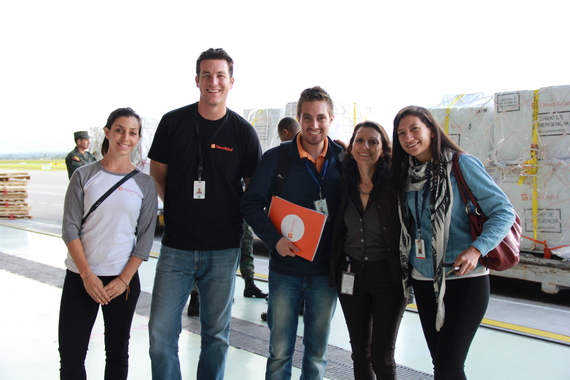 Witnessing the tremendous amount of effort involved and the allocation of this scarce distribution capacity to our goods made me realize that it's not just an unfortunate misstep to send supplies that nobody wanted or requested. It's wrong. There is too much at stake and too much involved to undertake this effort for unwanted products when resources are already strained. (Not to mention the obvious fact that the people who were affected by the disaster don't have any need for it either).
We know that when supplies depart our warehouse in California to the port of entry in the affected country that it is just the first step in the process. Still, it's an important step and one we don't take lightly.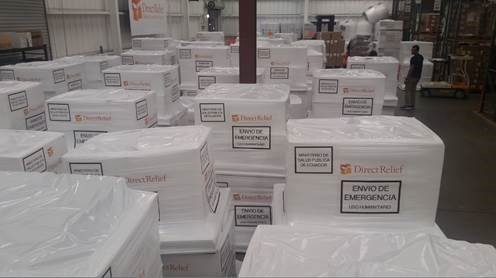 Just as a triage nurse needs to know the patients' conditions, the logisticians need to know what items needs to be stored or moved, when and where. We could have immediately put together a shipment from our standing medical inventory and sent it off with the hopes that it could be used. We know it's all high quality, and US FDA approved. But we wouldn't know for sure if it is exactly what they wanted. We've found it best to listen carefully and follow the lead of those who live there and will live there for the rest of their lives. They have the best sense of what's needed and have the highest stake in resources being used most effectively.
So we took a bit longer, offered our entire inventory to the Ministry of Health in Quito, and waited to prepare the shipment until they responded with a specific order. The earlier, more complete, and precise the information the better for these tasks, which take on heightened urgency in emergencies. From there, we went about the work to pick, pack, wrap, label, truck the shipment to the airport in seven FedEx trucks, and fly it in a chartered flight direct to Quito. This all took 13 days from when the quake hit--longer than it would have if we just selected items to send immediately, but based on what I saw here, was the right thing to do.
We met our plane at the airport when it landed at 4 pm Friday with officials from the Ministry of Health (MOH) and the Pan American Health Organization (PAHO). They had copies of all of the documents needed to quickly undergo the clearance procedures with the Ecuadorian Aduana (customs). It took an hour to offload the plane, and five more hours to place the shipment into a secure facility at the airport with the help of forklifts, tractors, and about 25 Ecuadorian Air Force Cadets.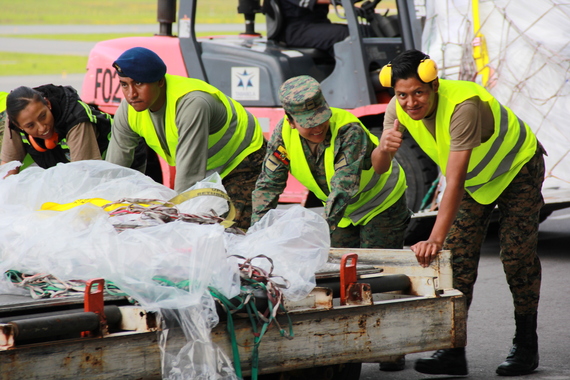 By the time that was done it was 10 pm Friday night, the paperwork was approved by customs, and the cargo was ready to be sent the following morning to Manta in trucks. Or so we thought.
We returned the next morning, again with officials from the MOH, who began coordinating with the Ministry of Defense and the Ecuadorian Air Force to get the goods flown on military aircraft to Manta where all the relief supplies are being coordinated.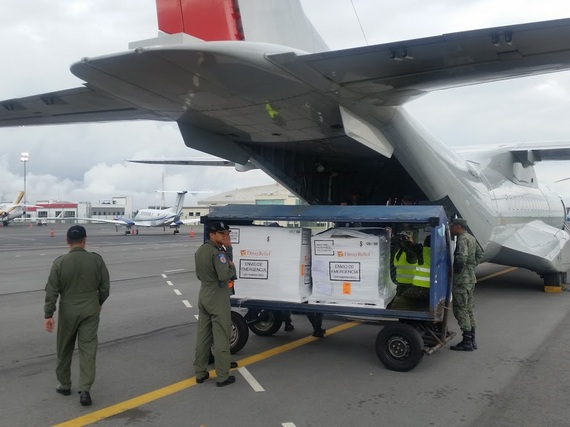 The Ecuadorian Air Force then asked for support from the Peruvian and Uruguayan Air Force, who were each here with a C-130 aircraft and a dozen crew to support Ecuador in the relief and recovery efforts. We were able to fly with the first cargo load in an Ecuadorian Air Force plane and land in Manta for the offloading. Throughout the day, the two C-130s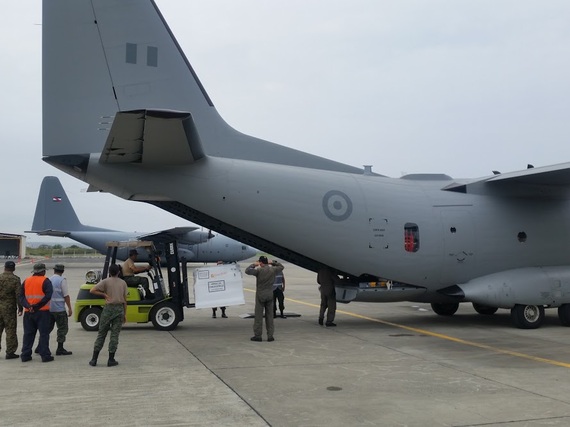 from these foreign nations each took two round trip flights from Quito to Manta carrying 5 tons per trip for a total of 20 tons.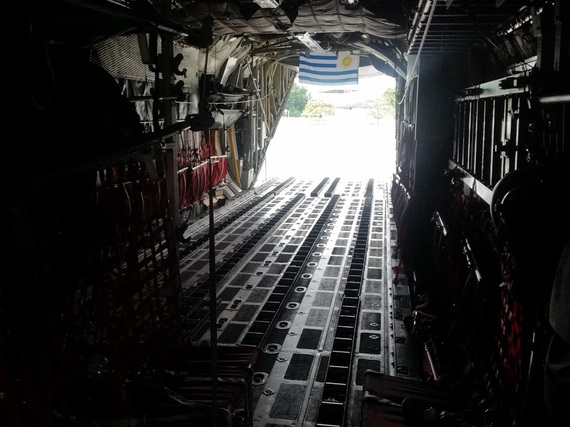 In addition, the Ecuadorian plane did three round-trips of its own carrying two tons at a time for an additional six tons. They were able to move 26 tons of the 47-ton shipment the day after it landed and there were six more flights on Sunday to move the rest.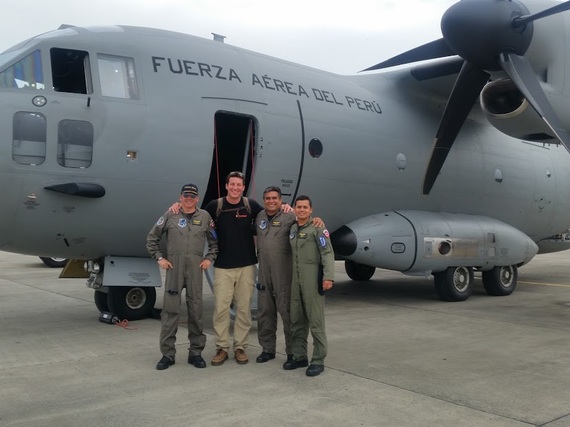 Once it arrived in Manta, it was met by the Ministry of Health here and loaded initially into the distribution warehouse for all relief goods in Manta and then loaded into trucks by more Air Force cadets and trucked to the Ministry of Health's warehouse in Manta to prepare it for onward distribution to the affected areas throughout the week.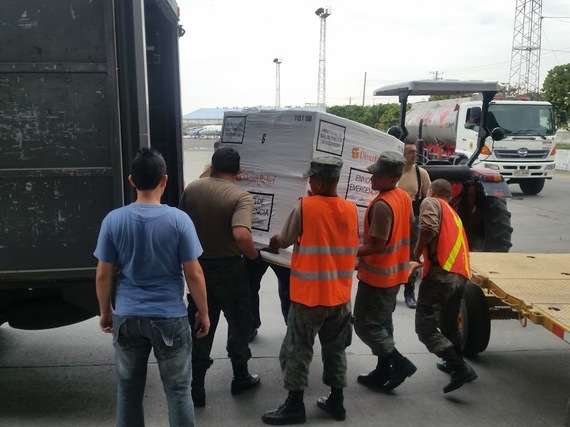 But looking in that distribution warehouse for relief goods in Manta, we saw a lot of things that had arrived there that weren't requested, weren't needed and were taking up valuable space and resources. They arrived there from people wanting to help who weren't thinking if it is needed or what happens when it actually gets to the country. Best case scenario, trucks will be hired to drive it to the dump and throw it away. Worst case is that slips through and is sent on these planes not knowing what it is or if it's needed or who asked for it, thus wasting valuable money and time of the people who are needed to move the things that were requested. Which as I saw, can be hundreds of people from various countries and multiple departments of the government who are doing all they can to help the people affected by this disaster.
The desire to avoid clogging and waste is why, in emergencies, the public is so often encouraged to "send money," which ignores, however, that money can be easily misspent by those to whom it is sent.
Perhaps the larger point is not one of money or stuff but rather simply a recognition that emergencies almost invariably involve what might be generically described as huge supply chain and distribution challenge that happens when a tremendous inflow occurs just when the distribution channels break.
Some stuff -- like the aircraft, trucks, and handling equipment sent to an emergency -- are helpful because they expand the distribution capacity needed to deal with the surge of essential material that's required for food, shelter, water and sanitation, and medical care.
But beyond very basic commodities, those unknown materials that weren't requested and simply sent assuming they'll do someone some good, are not.
Calling all HuffPost superfans!
Sign up for membership to become a founding member and help shape HuffPost's next chapter