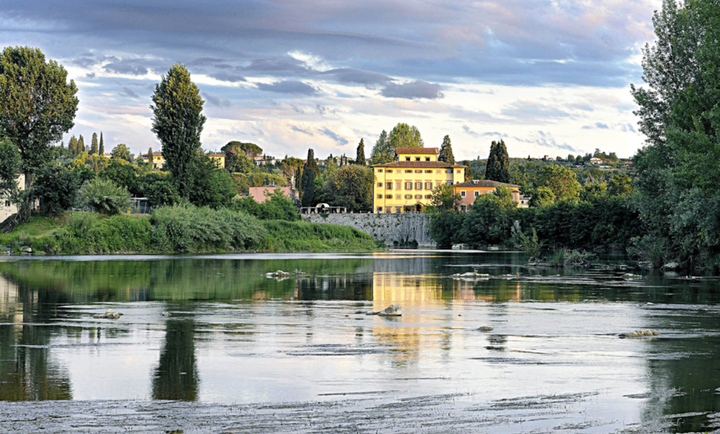 Tuscany has over 160 gardens and villas: charming places of leisure that illustrate the great architecture of the Renaissance, the pomp of the 17th century, the romantic atmosphere of the 19th century and the contemporary aura of today. Many of these historic residences are now intriguing hotels where nature becomes the unique backdrop for a vacation.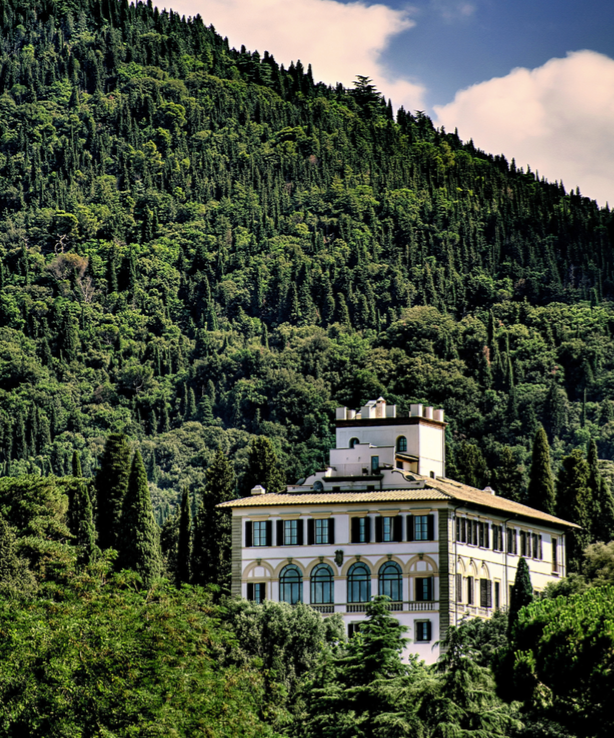 IN A GREENHOUSE
Il Salviatino is a 15th- century villa nestled in the hills of Fiesole (+39 055 9041111, salviatino.com). What makes it so unique are its accommodations created inside the ancient greenhouse under the Italian gardens. These suites – with over 500 square feet of floor space – boast huge panoramic windows that let in plenty of natural light and make you feel you can reach out and touch the trees. The main door leads directly to the park, which has been restored to its original form. This labyrinth with hundreds of protected trees is perfect for a stroll to enjoy a bit of morning quiet and head to the garden with organic vegetables, fruit and aromatic herbs, used by the restaurant to prepare its dishes.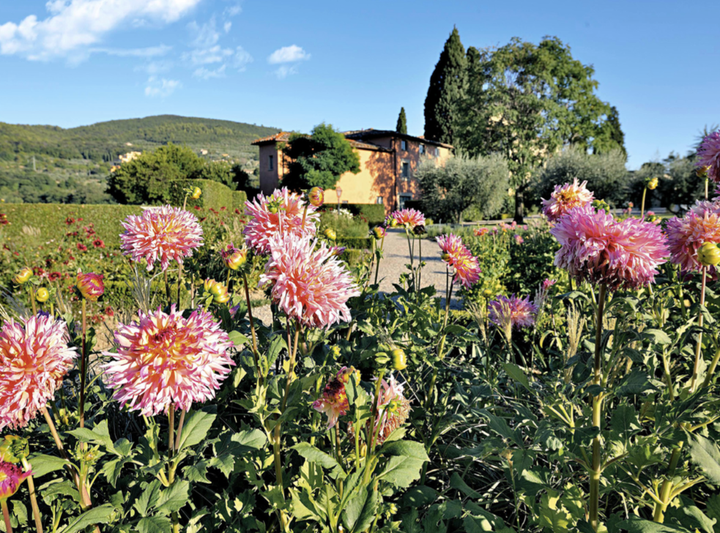 THE NOISE OF WATER
The Arno is the visual horizon of the paths and terraces that adorn Villa La Massa, a 22- acre green oasis in the countryside of Candeli (+39 055 62611, villalamassa.com). The minute you step out of your suite, created in this villa built in 1525 at the behest of Santi Ladini, a famous aristocratic publisher from Florence, you'll get a view of the river that magnifies the colors of the woods, the blue lilies of the Nile, the cream peonies and the collection of irises. The latter was created as a "new garden" by landscape architect Maria Chiara Pozzana.
It is an inspired place where blue and white reign supreme, as a tribute to the history of Florence.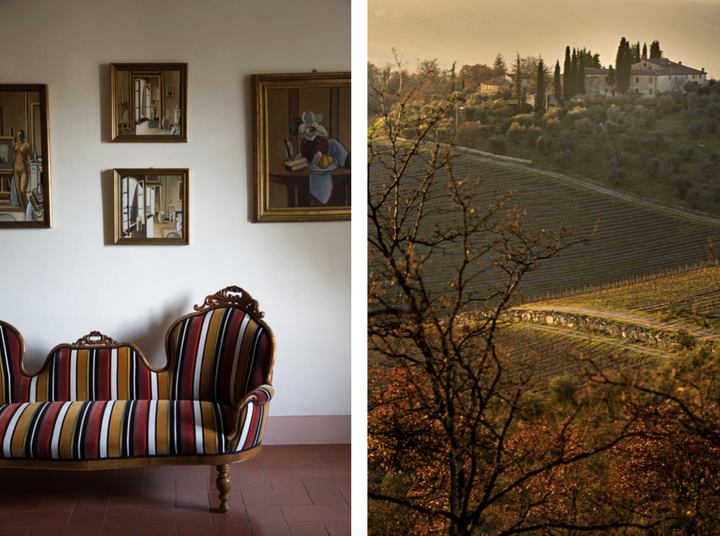 IN THE GARDEN- MUSEUM
Villa Ricucci is an 18th- century estate that symbolizes a place with immense green energy: the village of Ama (+39 0577 746031, castellodiama.com). It is set in the middle of a natural amphitheater of vineyards and gardens 40 minutes from Siena, and has become the buen retiro of those who love the convergence of contemporary art and a natural landscape. Artists of the caliber of Michelangelo Pistoletto, Anish Kapoor and Hiroshi Sugimoto have been invited to dialogue with the surroundings, and have created site- specific installations. Some of these works can be admired simply by opening the windows of one of the three suites that have just been inaugurated in the villa. The most unique is the work by Daniel Buren, On the Vineyards, Point of View, with mirrors that create infinite reflections of an endlessly magnified garden.