Most parents are okay with their kids downloading apps on their iPads and Android devices. I mean, isn't that the purpose of having a personal device like that? Most parents would also assume that an app that has come out that's available to kids under 13 would be deemed safe. Well, a new app called Roblox may not be all it's cracked up to be.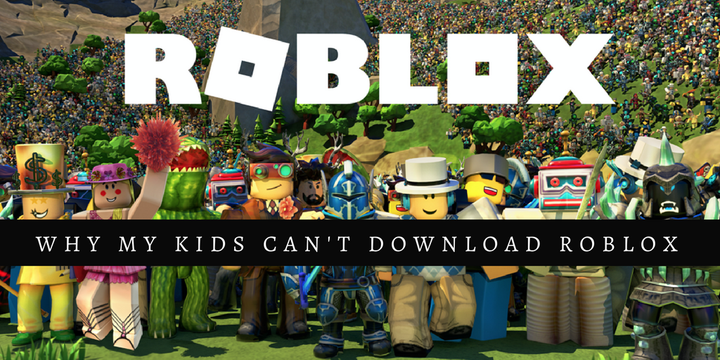 It's not all that complicated. It's simply a game that around 44 million people play. You can create adventures, play games, and even roleplay. The player chooses an avatar, they can build pieces of real estate, and so on. Overtime, the player can earn Robux to buy accessories to help them build even cooler things.
The issue is that while Roblox says the safety of its players is number one it doesn't seem this way. There have been several issues where questionable adults/people have asked minors to do sexually explicit actions in the chat rooms. It doesn't even matter if you have the chat feature off - people can have their characters do inappropriate things to your child's character. You can read this story where the dad went undercover to see what was really happening when his kids played the game. I would be horrified to know that things like this were being said to my kids without me knowing.
What should you tell your kids?
Hayden asked me to download Roblox a few weeks ago. He's seen some of his favorite YouTube channels playing the game in addition to kids at school playing it. Even when you walk into our local ToysR Us, there's an endcap with a ton of Roblox toys. But sadly, we live in a day and age where we need start talking to our kids about this early. Pedophiles will stop at nothing to reach kids and this includes getting into their favorite games. You need tell your kids the app is just not safe for them to play. They may be sad, but later they will know you were acting in their best interest.
In my opinion, you can never be too safe. Even though the makers of Roblox say they have precautions in place to protect kids, it doesn't mean it's enough. Kids don't understand what pedophiles are trying to do in a video game, most of them just think it's their friends. Talk to your kids about Internet safety. Teach them to tell you when something seems weird. Having an open line of communication will help you so much with your kids.
If you have this app, I would delete it. Until Roblox can prove to parents the kids are protected, it won't be downloaded in our house. I would also encourage you to keep on checking out the apps your kids are using.
Why You Should Avoid Downloading Roblox on Your Electronics originally appeared on SippyCupMom.com.
Popular in the Community