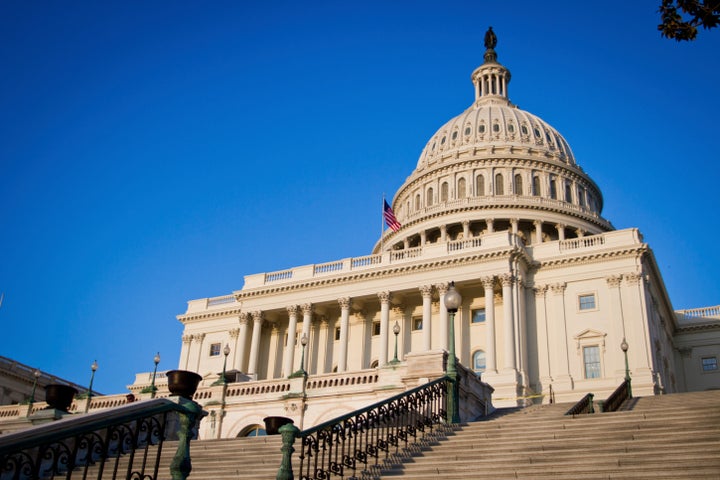 Headlines across the country mention looming changes to the Medicaid Program. Make no mistake when reading these articles, what they mean by change is severe cuts. The threats facing Medicaid in Washington, D.C. point to a fundamental problem facing our nation: a civil rights crisis that affects us all.
Cuts to Medicaid would take away medical care from millions of Americans, putting their health and even their lives at risk. For many people with disabilities, Medicaid cuts would also imperil access to essential services that support individuals to exercise their basic human right to live and participate in the community.
Chances are, you probably know someone who benefits from Medicaid:
Your child's classmate with cerebral palsy might rely on Medicaid for crutches, physical therapy, and transportation to get to and from medical appointments and after-school programs.
Your elderly neighbor's primary form of health care might be Medicaid, helping her to stay in her own home and volunteer in your community.
The woman with intellectual disability working as a part-time bagger at your local grocery store might use a Medicaid personal care attendant to help her eat, bathe, dress, and get to work.
Can you imagine if your child's classmate, your elderly neighbor, or the worker at your local grocery couldn't get medical care, or was forced into a nursing home or institution because they couldn't get the services and supports they need?
If you care about civil rights, I want you to understand how proposed cuts to Medicaid threaten the values we hold dear as a nation – and why we must work together to protect health care and access to community living for people with disabilities.
Let's start with three important facts about Medicaid:
Medicaid provides health care for one in five Americans, including people with disabilities, working families, children, and seniors. For people with disabilities, Medicaid is the primary health insurance program; it currently covers over 10 million non-elderly people with disabilities. Medicaid is particularly important for people with disabilities because they often lack access to employer-based or other private coverage, typically have greater medical needs, and may need essential medical supplies like a wheelchair.
Medicaid helps make life in the community possible. For many people with disabilities, Medicaid is the only source of services that help them to live and work in the community with friends and families. Medicaid helps both children and adults with a significant disability to remain at home and avoid being placed in costlier and harmful segregated nursing homes or institutions. Medicaid also provides long term supports and services such as personal care aides who help people in their own homes with basic human needs such as bathing, dressing, eating, and managing medications. It can even provide supports in the workplace for individuals with disabilities who are employed.
Medicaid is federal-state partnership. States can tailor services to meet their residents' needs, while also guaranteeing core services and rights. The federal government pays for nearly 60 percent of Medicaid costs, on average, with a match rate that varies from state to state. Under the current structure, the federal government has a commitment to help states cover costs, and in turn states must provide specific benefits to certain groups of people, including people with disabilities. Nationwide, state, and federal Medicaid together provide more than 75% of the funding for services for people with intellectual and developmental disabilities (I/DD).
What could change? An inside the beltway term you may have heard, but not fully understood, is "per capita caps". It doesn't sound so bad, until you get into the details of what that really means: drastic cuts in Medicaid services and access.
How does it work? While Congress has yet to make decisions about how the per capita cap is designed, the premise is that the federal government would provide a fixed amount of money to each state based on the number of people enrolled. Unlike the current funding system, the amount provided under a per capita cap will not automatically increase when the cost of providing covered services to eligible individuals goes up. The intent of the per capita cap is to reduce federal spending by restructuring the program and significantly cutting the cost to the federal government. Using this technique, the federal government limits spending, regardless of the needs of the people receiving Medicaid services. While Congress might include a small growth adjustment for increases in enrollment, it is unlikely that it would be sufficient to make up for the overall cuts to the program.
The result, simply put, would be less money available to the states to fund services that are essential to the lives of so many people. The needs of people who rely on Medicaid are not decreasing, which is why fixed funding like this does not make sense. Inevitably, it will result in a decrease in services for those who rely on Medicaid and an additional burden to already cash-strapped states.
If states receive reduced federal support to run Medicaid, they will be forced to raise state taxes or – and more likely, in most states – to reduce eligibility, limit services and supports, cut reimbursements to providers, or take other drastic steps. This is all in a decade when states have already slashed human services budgets due to the great recession which will only make waiting lists grow and allow millions to suffer.
We can't be certain exactly what states will do if faced with this scenario, but we do know that these kinds of cuts would lead to painful real life consequences for people with disabilities and their families, and many more. Without needed medical care, many people would see their health worsen, and some would die. Without early intervention, many infants and toddlers with disabilities would never develop to their full potential. Without community services and supports, too many adults and children with disabilities would have no alternative but to consider the unthinkable: a return to a past of segregated, harmful, and costly institutions.
The bottom line is that slashing federal funding means people will lose vital benefits and services that support their basic human right to a life in the community. That is a fact that people and, most importantly, elected officials need to understand.
Now that you know the facts, you can see that this is a civil rights fight – will you join us? We can't afford to go back to the era when people with I/DD didn't have the rights they have today – Medicaid has made life in the community possible for millions of people with disabilities. It's critical to people's lives and it must not be cut. We are better than that as a nation.
The Arc is the nation's largest and oldest human rights organization for people with intellectual and developmental disabilities (I/DD), serving more than a million individuals and their families. For more information about Medicaid - http://www.thearc.org/document.doc?id=5609.
Related
Popular in the Community