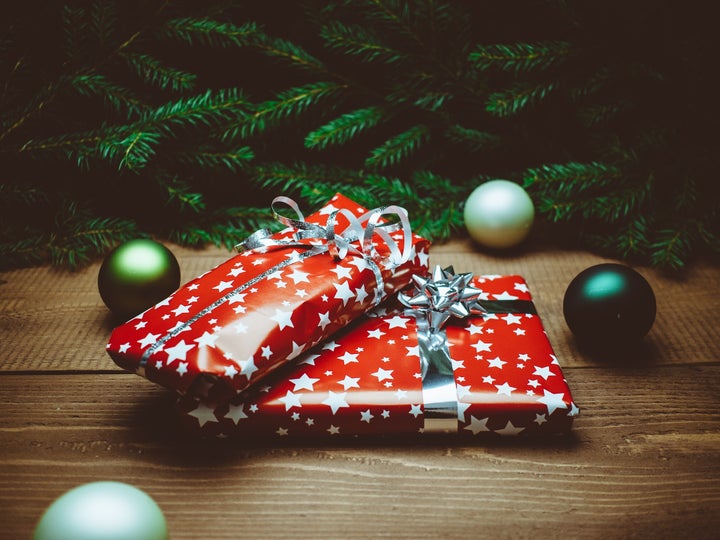 The term "holiday creep" is a punchline for every other story you'll read about shopping.
As in, "They're starting their Christmas sales in August. Blame holiday creep."
But this year could be different.
A new consumer survey suggests online shoppers have stopped buying holiday Christmas products early. The study, conducted by market research company Slice Intelligence, found a majority of artificial Christmas trees bought online are sold the Saturday after Thanksgiving. That's a departure from the previous two years, in which spending on artificial trees accelerated in the last week of October and topped off the last week of November.
Conclusion: Maybe consumers are waiting for the holidays this year, at least online. "Perhaps this is a more effective merchandising strategy for offline merchants, who can snag shoppers in the aisles while they're shopping versus trying to snag them from the confines of an overburdened inbox," says Jaimee Minney, a spokeswoman for Slice.
Perhaps. Then again, maybe consumers are fed up with being slammed with messages to buy, buy, buy before they've had a chance to catch their breath from a barrage of back-to-school sales.
If this is a trend -- and it's a big "if" -- then you'll need to adjust your buying habits in coming months to synch with the reality of holiday shopping.
What's holiday creep, anyway?
Part of the reason why it's hard to tell if holiday creep has stopped is that there's no commonly accepted definition. Is it an early sale pegged to a holiday? Or is it defined by the decor? In other words, would red-and-white decorations in a gift card store represent Valentine's Day holiday creep at this time of year, or would it need to involve some kind of prompt to buy chocolates and cards?
For an answer, I turned to Marty Brochstein, a retail expert and senior vice president for the International Licensing Industry Merchandisers' Association, a trade group for the worldwide licensing business.
He says holiday creep, and more broadly, seasonal creep, means merchandise is showing up in the store long before you expect it. And the idea isn't to put anything on sale, but to charge full price.
"Think spring goods in the Northeast when shoppers are still looking to replenish their winter sweaters," he says. "Retailers are under extraordinary competitive pressure to be the first out of the box on anything, and early in the season is the time when you're likely to get full price and better margins."
Why are shoppers hesitant? "Like a national electorate that was unenthused about the presidential contenders, few consumers this year have found a leading candidate for that must-have gift," says John Talbott, associate director of the Center for Education and Research in Retailing at Indiana University's Kelley School of Business.
For example, his research shows that both shoppers and retailers are deeply divided over whether stores should have opened on Thanksgiving, a sign perhaps of a holiday creep backlash.
"Some retailers are trying to differentiate themselves by celebrating one holiday at a time," says Lauren Beitelspacher, an assistant professor in Babson College's marketing department.
Several businesses she's following have waited until after Thanksgiving to begin the Christmas decoration process. And last year, REI made a bold move by closing on Black Friday to encourage its employees and customers to go outside.
"I believe that these retailers are trying to appeal to the consumer who wants to celebrate one holiday at a time," she adds.
Consumers: End the creep, please
Ask consumers about holiday creep, and they're likely to agree with the Slice survey: Holiday creep had crept too far in recent years. It's time to rein it in.
Billie Blair, a management consultant in Los Angeles, says she's doing everything possible to avoid premature purchases this year. That includes waiting until the day before Christmas to hang the decorations and avoiding large light displays. Her family also takes a dim view of the holiday sales that take place weeks, and sometimes months, before Christmas.
"Just because the merchants want you to oblige them with sheep-like behavior, doesn't mean that you have to do so," she says.
A recent survey by the polling research company CivicScience suggests she's in the majority. Asked if if retailers should decorate "one holiday at a time, 80 percent said "yes, otherwise it's too soon." Only 6 percent wanted to see the holiday decorations early.
Other retail experts say holiday creep may have slowed a little, but it hasn't stopped.
"Retailers are putting Christmas decorations and products on display earlier and earlier each year," says Jon Abt, the co-president of Abt Electronics in Glenview, Ill., one of the largest single-store retailers of electronics and appliances in the country. "Many times, a holiday has not even passed and preparations for the next holiday on the calendar have begun."
The truth is a little bit more complicated. Holiday creep may be slowing, but it's not stopping. The Slice survey didn't account for offline sales or look at post-holiday creep -- the insanely busy gift returns season in early January (note that the decorations are still in stores in January to keep shoppers in the mood). And although the National Retail Association is predicting a robust $655 billion holiday shopping season, there are troubling signs consumers are weary of all the spending. An Adobe survey predicts holiday shopping visits to retail sites will fall below the rate of previous years, suggesting a drop in consumer confidence.
The takeaway: Patience may not be a virtue this year. Make your holiday shopping list early, and if you see a good deal on something, buy now, say experts.
"Don't hold out in the hopes that the price might drop even more," says Abt, the electronics retailer. "You could get burned."
Related
Popular in the Community