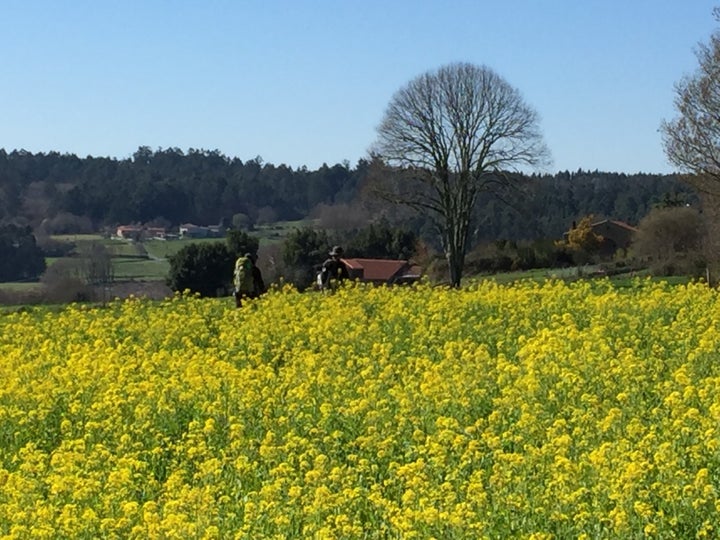 I recently returned from an eight-day pilgrimage trip to Santiago de Compostela in Spain. It would be hard to overemphasize how restorative and needed the experience was at this juncture in my life as I try to make sense of our national landscape. As chance would have it, our group of seven college students and three professors found ourselves without internet access for the first two days on our walk of 100 kilometers, and throughout the trip access remained spotty at best. How refreshing it was to be far-removed from the firestorm of daily tweets and subsequent fallout! What we thereby gained in the simple art of conversation and human connection was immeasurable.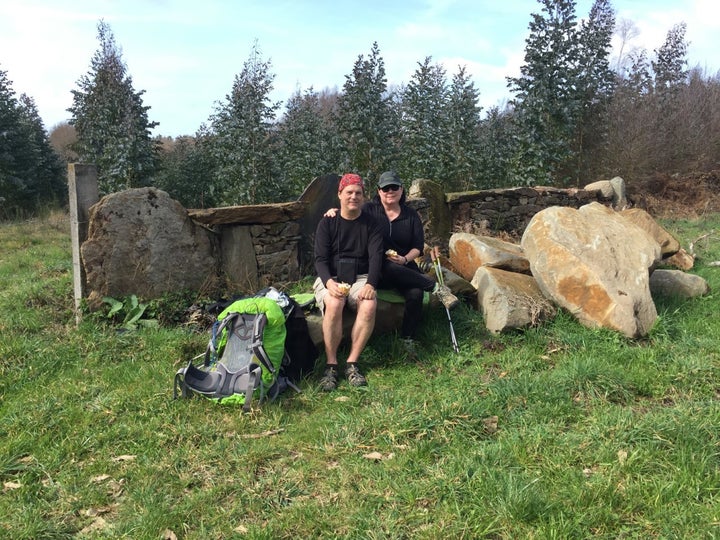 Beginning in the ancient Roman city of Lugo in Galicia, we walked roughly ten miles each day towards Santiago de Compostela, the crown jewel of medieval pilgrimage destinations. We carried with us our credenciales, a sort of pilgrim's passport, which we needed to have stamped at least twice each day in the albergues where we stayed or in the restaurants and cafés where we stopped for refreshment along the way. We set out each morning with a clear idea of our destination, allowing us to separate for times of solitary walking. Being alone with your thoughts for several hours a day is a good way to reconnect with what is truly important. There was time to think of family life, professional life, and the state of our country. I had moments to remember and honor the friends I lost this past year, some of them women in their forties and fifties who still had so much to contribute. I had the opportunity to consider professional challenges and to realize that most of them are surmountable. I had time to imagine my father, who had recently been too ill to consider engaging in the exercise he loves, walking alongside me as he used to do during long strolls on the South Carolina coast. We found that in nature and the small villages we walked through we had everything we needed. In a few of the albergues, all ten of us crowded into small rooms of bunk beds and shared communal bathrooms, which we happily did, and it was enough.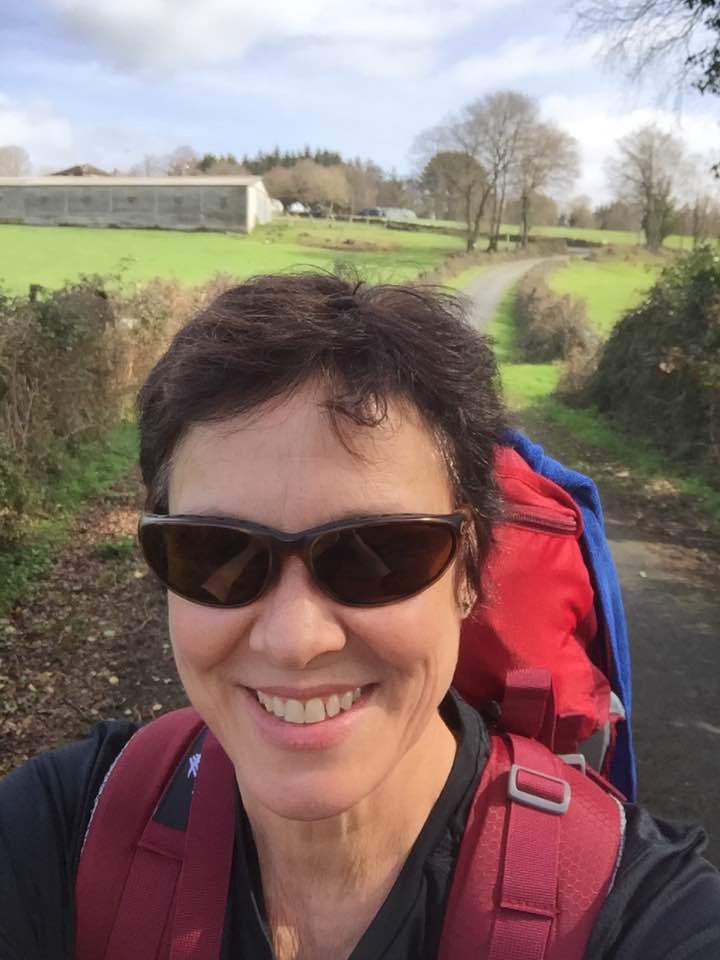 What we learn about the students on this sort of experience goes far beyond the connections we make in the classroom. We have time to hear of their dreams and admire their resiliency. While they are ostensibly there to learn from us, I gained from their knowledge as well. Part of their connection to devices is driven by the contemporary parental need to know where your children are and what they are doing at all times. The students actually seemed relieved for the few days we were off the grid, as they didn't have the burden of a daily check-in. They were also able to have just enough time to disconnect with their friends back home and become friends with each other. It was heart-warming to watch the group coalesce; they were all in this adventure together, and they were determined to help one another. If someone needed to walk a bit more slowly, s/he wasn't left behind. The entire group of students adjusted their pace to stick together.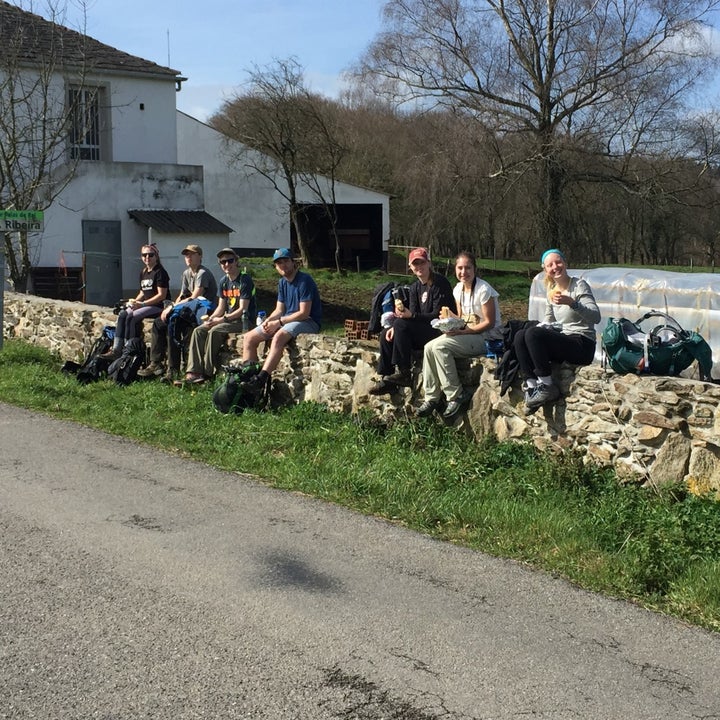 Going on a pilgrimage of this sort offers precious time for reflection, something we rarely take the opportunity to do in our contemporary hectic world. If you are a person of faith, there is ample time for prayer as you walk and countless places of worship along the way. For those of a secular bent, the time for meditation and thought is welcome and rewarding. Along the Camino, the direct connection of people with the land on which they live is apparent. We passed numerous small farms of all sorts, and farm animals were a constant presence. It was proof that factory farms are not inevitable, and that in some places people still take pride in living off the land. Giant windmills offered evidence that Spain is looking for sustainable ways to honor traditional lifestyles. For that matter, transporting ourselves on foot points to alternatives to motor vehicles.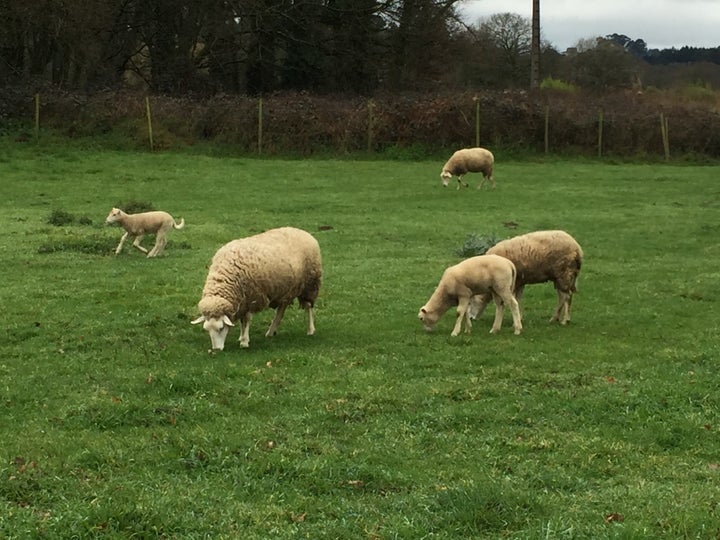 While traveling to Spain to go on pilgrimage is not within the realm of possibility for everyone, you can perhaps imagine a local pilgrimage that would have personal meaning for you. What is required is removing yourself from the demands of your daily routine long enough to gain the benefits of a sense of peace and restoration. On the Camino, some of the most meaningful moments were as simple as encountering a playful puppy or eating a sandwich of bread and cheese outdoors. To paraphrase pilgrimage scholar Matthew Anderson, pilgrimage is both solitary and in community; the pilgrim is simultaneously in touch with self and nature. Find a way to return to a sense of awe before the miracle of life, however that may be possible for you. It will help you uncover how best to cope with the noise when you return to your daily routine.