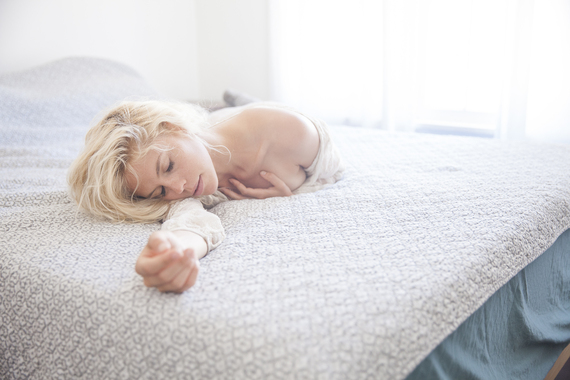 Technology has us in unprecedented times and when it comes to dating and intimacy, it has us being the test subjects of a new realm in navigating our love lives.
What the heck is this thing? Is this thing on?
We're trying to establish comfort in something that is rather uncomfortable and meanwhile we're slowly creating unwritten rules to dating in the modern world. Who writes first? Do we meet in a neighborhood halfway? Do I check in with my friends to make sure we aren't matched with the same person?
We're all seeking some form of a connection. May it be a partner in crime, a partner in life, a partner in bed, or multiple partners.
In a sensory overload trance we swipe away and when it's a "match" it's off to the races.
It was my first time trying a dating app. As a die-hard romantic, and for someone who keeps minimal apps on their phone, I was acutely hesitant to enter into the vast bubble of online dating. In a state of longing for connection with a like-minded individual and having already dated nearly all "eligible bachelors" in my tiny westside LA neighborhood, I hit the download button. Disheartened I skimmed through selfie after selfie, modeling photos, the classic car selfie with their dog on their lap (P.S. that's dangerous!), the shirtless bathroom mirror shot, and read profiles that commonly stated "looking for a girl to eat pizza, drink beer, and watch Netflix with."
I took a chance with an artistic type that's living off the grid and didn't have any pizza in his photos. When we met he looked like his photos and his foreign accent had me totally enchanted. Our next date was a deep dive. We sat by a fire under the stars and could easily complete each other's sentences when it came to any topic involving the cosmos. It was a match! My heart was happy as I stepped away from our connected time together. One of the first things I did after returning home was delete the app. I didn't delete it because I thought he was my life partner, I deleted it because I was interested in exploring that connection without distraction.
When I ask Joe how his aunt Susan's cat is holding up and Joe says he doesn't have an aunt named Susan because, actually, it's Jason who is allergic to cats and Jordan who has an aunt Susan who's recovering from a hip replacement. It's hard keeping track of all of that without getting it mixed up! I'm over the days of dating multiple people at once. Exploring connection without distraction doesn't mean there has to be lofty expectations with the outcome of the relationship, it just means two people are honoring a connection enough to invest some time in getting to know one another.
After our starry night we kept in communication and during our following date I shared with him that I'm interested in dating one person at a time. He responded saying that my dating method was "honorable" but that he wasn't on the same wavelength. Instead, he expressed that he's looking to explore multiple connections. Thus, the match quickly became an unmatch. Another one bit the dust.
I was happy with myself for having shared my truth and I felt that with releasing him it would bring me a step closer to someone who'd understand my groove. After all, dating is collecting data. Data on what feels good and what doesn't feel good, what we need to work on within ourselves, and what type of person we want to do that beside.
Several weeks after my unmatch, I found myself curious yet again to sift through awkward selfies and intimidating ab shots. I went to the app store and in just seconds I again had hundreds of disconnections at my fingertips. His blurb said, "looking for an intelligent and spiritual woman to go on adventures with". Oh yay - that's me, that's me! I clicked the yes button and phew - it was a match. He must have loved the photo of me as a five year old with a bloated belly eating cookies and milk, that must have been the shot that had him sold!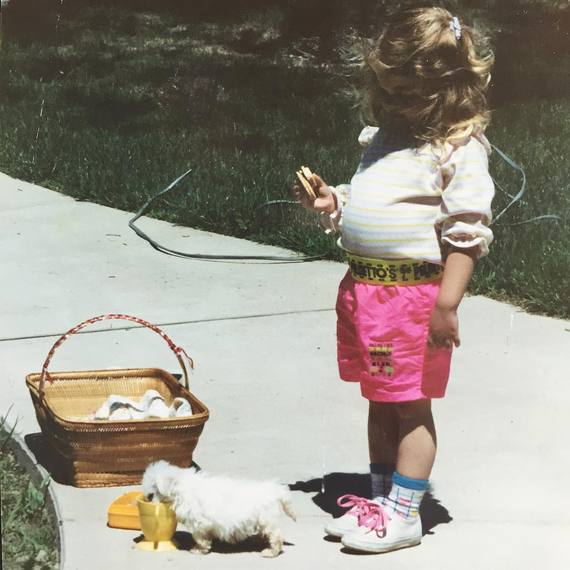 We met on the beach in the early morning baring our bodies in the chilly Pacific water. WHY DID I CHOOSE TO BE IN A BATHING SUIT ROCKING SERIOUS PMS BLOAT FOR OUR FIRST DATE? Belly bloat and chilly temperatures aside, alas, there was a connection! We've since been on a couple more dates and neither of us currently have the app on our phone. There wasn't a discussion about it, there are no expectations, we're just two strangers with a nice connection that are consciously choosing to create space to get to know one another. It feels honest. It feels clear. I know that my energy isn't leaking in a million different directions and I have total confidence that I'm not going to get his middle name mixed up with anyone else's.
Online dating is a new development, our parent's weren't doing it and we still made it out alive! So what are you worried about missing out on? Yet another disconnection?
If you meet a new person and you're feeling nice feelings, give getting to know them a shot and delete the app. Within just a couple of weeks you may actually have the capacity to learn some interesting things about that person. And perhaps a thing or two about yourself.
Calling all HuffPost superfans!
Sign up for membership to become a founding member and help shape HuffPost's next chapter