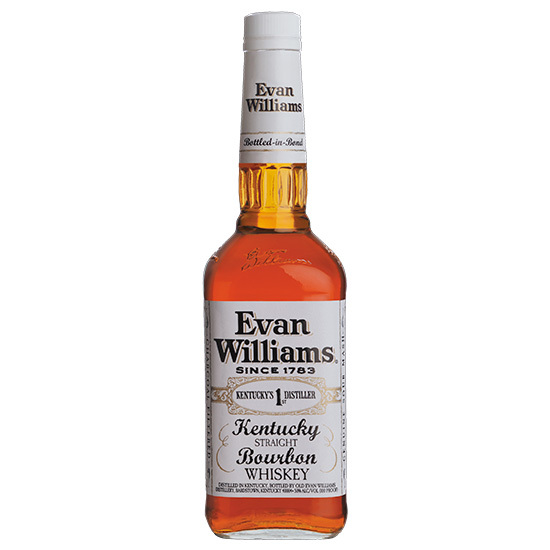 Stephen Yorsz, the bartender and co-owner of NYC's Leave Rochelle Out of It, will not deny you a pricey cult whiskey -- but he will question whether that's what you really want. "People are trying to walk before they can run, ordering 23-year-old whiskey without even knowing what it is," he says. "If you're going to spend $30 on a glass of booze, I want you to really like it." In an era when bartenders obsess over small-production spirits and Pappy Van Winkle is almost a household name, Yorsz holds a contrarian view: Some of the cheapest, biggest-production whiskeys are actually some of the best. -- Justine Sterling
"There's this thing happening in the booze world where if you have a great story, somehow it makes the whiskey better, and that's just not the case," Yorsz says. "Like, so-and-so whiskey is made by two guys and they make one barrel at a time and it's made in this guy's bathroom -- blah, blah, blah." Instead, Yorsz favors large, old-school distilleries like Heaven Hill. "They've been making American whiskeys longer than just about anybody else," he says, "and they've been doing it all the right way." Among the best of that company's lineup are its bottled-in-bond whiskeys, which by law are at least four years old, 100-proof and from a single distillation season. Despite those standards (which increase the cost of production), many great bottled-in-bond offerings can be had for around $20 per bottle -- less than a single glass of Pappy at most bars that manage to keep it in stock. Here, Yorsz's top four picks from Heaven Hill:
Henry McKenna Bottled in Bond: Super spicy. "I believe that's because of its fairly high rye component," Yorsz says. "I always suggest Henry McKenna for folks who are into Bulleit."
Old Heaven Hill Bottled in Bond: "This is probably my favorite," he says. "It's just the epitome of a classic Kentucky bourbon—well-rounded, easygoing, great everyday drinking with nothing super-wacky about it."
Evan Williams Bottled in Bond: Also known as Evan Williams White Label, this bourbon falls somewhere in between the others. It's smooth at first, like the Old Heaven Hill, but finishes dry with a peppery kick like the Henry McKenna.
Mellow Corn Bottled in Bond: "This one is really unique because it's the only bonded corn whiskey," Yorsz says. "It has a mellow vibe."
Photo © Heaven Hill Distilleries, Inc.