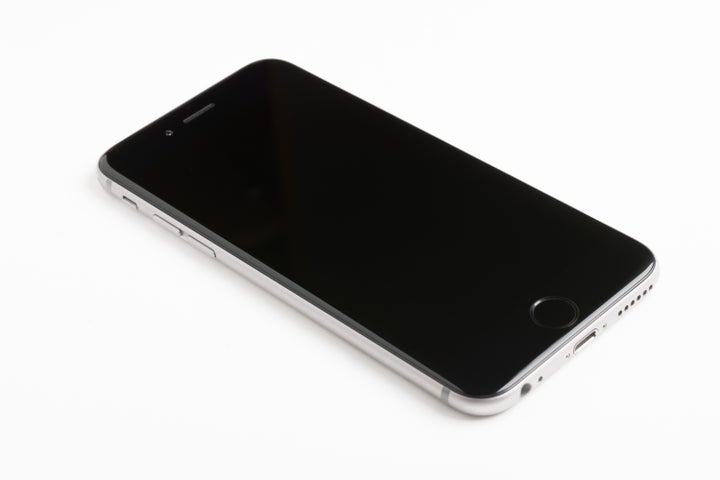 My "unlimited" data plan from AT&T seemed like a great deal when I signed up for it a decade ago. Then again, I didn't have much of a choice. If I wanted a brand new iPhone ― which I really did ― I only had one choice for a wireless carrier.
But then AT&T started throttling my "unlimited" data. Then it raised rates. And then, when I tried to take the phone overseas, it forced me to sign up for an overpriced international plan. Oh, and I had three kids ― each of whom I wanted to stay in touch with. It wasn't going to happen with AT&T.
No doubt about it, I had to leave my wireless carrier. But how? And where would I go?
If you're a cell phone user, you know that feeling. But you probably don't realize how common it is, or how often customers act on it. Wireless churn rates ― the average percentage of subscribers that cancel their contracts every month ― range from a high of 2.7 percent for Sprint to a low of 1.26 percent for Verizon during the third quarter of 2016.
The problem isn't knowing that your cellular service is a ripoff. You probably don't need me to tell you that. I knew that I was being grossly overcharged (about $180 for two accounts) and that AT&T was just helping itself to more of my hard-earned money every month while giving me less service. The real trouble is coming up with something better.
"It's important to understand what you're signing up for," says Kerri Moriarty, head of company development at Cinch Financial, a company that analyzes and recommends cellular plans, in addition to other financial products. It gets complicated really quickly, with a galaxy of different plans, financing options and packages ― far too much to squeeze into one story.
But once you've made a decision to leave, the process of finding a replacement is remarkably simple. That's because cell phone service is consistent, particularly in densely populated areas. Don't believe me? Check out RootMetrics, which tests signal strength in the United States. You can drill down to your own region and run the numbers yourself. The rest ― the phone, the plan and the contract ― are fairly straightforward, once you wrap your head around that key concept.
"For example, Cricket uses the same network as AT&T, meaning the service is practically identical," says Moriarty. "But Cricket is significantly cheaper."
Consider what happened to Eric Bowlin, a real estate investor from Plano, Texas. He became disenchanted with his expensive Verizon service and the onerous financial terms it placed on him. After taking a hard look at his bills, he concluded he was overpaying for his phone payments, insurance, and data usage.
Most vexing to him: The price of the phone, which consumers pay over time like a loan.
"The loans are on the full market value of the handset and even higher," he explains. "Usually the franchise or sales rep increases the price a little bit to bump the profit. Corporate-owned stores don't seem to do this as much, but you still pay full price."
As Bowlin's frustration boiled over, he took action. He began researching plans that allowed him to use an unlocked phone, didn't obligate him to a contract and handled data charges sensibly.
His fix: Google Fi, a wireless reseller that piggybacks on several networks, requires no contract, and offers tight integration with Google's other cloud-based products. There are no international roaming fees and you pay a flat rate for data.
"I had used 12 GB of data nearly every single month for a couple years," says Bowlin. "Since switching, I have used about 1.2 GB on average for the last 12 months."
Scott Rubel made a switch, too ― from AT&T to Consumer Cellular, another reseller that works similar to Google Fi.
"I have long wanted to leave AT&T because of their rates," says Rubel, an artist who lives in Los Angeles. "I am 60 years old and remember a phone sitting on the table that cost about $7 a month, so paying $150 really tweaks me."
Once he left AT&T, the results were dramatic.
"I've completed my first month, and I'm paying less than half what I was paying AT&T," he says. In other words, that $150 bill for two lines comes to $60.
"If I had known it would be that easy," he adds. "I would have done it a year ago."
These defections are just a sign of broader changes happening in the wireless industry.
"There's been a shift," explains Peter Middleton, vice president of North America at Comptel, a telco software provider. "Consumers realize that one size fits all data packages don't work anymore and they want a wireless carrier that understands that, too. It is the cost concerns associated with using personal mobile data that are driving customers to switch their wireless service, giving providers who offer flexible data packages a competitive edge over other carriers."
Savvy consumers are getting ahead of that trend, says Michael Bremmer, the chief executive of Telecomquotes.com, a technology consulting firm in Moreno Valley, Calif. He says given the current market conditions, consumers should consider canceling their current cellular plan altogether and using existing Wi-Fi networks to communicate when possible. That's a strategy Google Fi uses, supplementing its cellular networks with open Wi-Fi networks.
"Do you really need to be connected 24/7?" he asks. "I mean, we survived for thousands of years without cellphones."
If the answer is "yes," Bremmer advises declining insurance, which is "basically worthless" and turning down your carrier's offer to give you the latest phone, which will be overpriced and quickly obsolete anyway.
"And don't be afraid to negotiate with the carriers," he adds. "They spend millions on ads to sell phones and they'll gladly drop their prices if they believe you're going to cancel."
Like Bowlin, my search for a better carrier led me to Google's Project Fi. I tested it last year by opening an account for my teenage son, who is a voracious bandwidth consumer. Fi allowed him to monitor and control his data consumption while allowing us to stay in touch via phone calls and text messages, which didn't cost extra. Most remarkably, Fi works in more than 135 countries and you don't pay anything extra. As a frequent traveler, that appealed to me.
I have unique communication needs. I'm a solo parent traveling often with three kids, ages 10, 12 and 14 ― all of whom are as curious as their father and prone to wander around a new place, discovering new things. My biggest nightmare is losing track of one of them in a place where no one speaks English. I went from spending $180 for two phone lines on AT&T to $48 for my January bill on Fi. Of course, that didn't include the cost of the new phones, but the cost of three refurbished Nexus 6 phones and a new Google Pixel (hey, why not?) still came to far less than if I'd done one of those compulsory upgrades to a set of iPhone 7s.
Google Fi seems to go to great lengths to save users money by finding and connecting to the nearest Wi-Fi hotspot, instead of consuming expensive cellular data. What's more, it will probably be at the forefront of 5G adoption, a faster, always-on technology that will probably eliminate the old model of charging per gigabyte.
Technically, I was one of the first adopters of Google Fi, but I didn't fully embrace it until now. I'm sorry I waited so long.
Calling all HuffPost superfans!
Sign up for membership to become a founding member and help shape HuffPost's next chapter