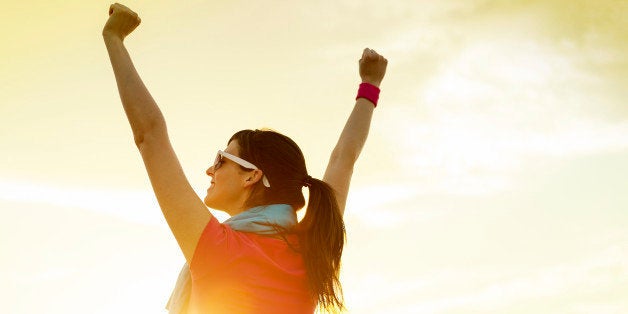 What are we afraid of? Why do we hide our light?
There are many answers, but I'm going to explore the top ten, and work with you to debunk them. We don't just owe it to ourselves to fully shine our light, we owe it to the world.
What would have happened if change-makers like Gandhi, Nelson Mandela, and Martin Luther King Jr. never let their light shine? I shudder to think of the consequences.
We both have the power to drastically transform our own lives, and the life of the world.
But first, we must find the courage to shine our light, and to do that we must dissolve the barriers in our way.
Here are the top mental barriers floating in the minds of those that have yet to shine their light to full capacity- and how to bust through them.
1. Other's Will Judge Me. Those that push against your light are afraid. They're afraid of change, afraid of their authentic self- their judgment toward you is all about them. If someone comes at you with doubt or criticism on your path to stepping into your pure potential, give them a kind smile and keep walking forward, they don't deserve your energy- though they likely want it.

2. I Might Fail. And you might succeed. And your failures may blossom into success. My biggest "wins" in life came through a door that was opened by one of my many failures. Failing is hard, it's so hard, but it's also profoundly worth it when you can push through it and relish the courage and wisdom you realize you've gained when you can once again see the light.
I feel failure deeply- and because I allow myself to feel it so deeply, and don't push against it, it moves through me fairly quickly, sometimes in a matter of minutes. Then, something magnificent usually happens soon after. Give it a try, you're worth it.
3. I'll Have to Change. Change is so scary, even when it's positive change. It's natural to crave the security of the known, but the "stagnant known" is also what can blot out our light. The more you move through the discomfort of change, and give yourself still and quiet moments to integrate with it, the more fluid it becomes. More bravery and wherewithal lives within you than you can even begin to fathom- start tapping into those reserves.
4. I Don't Know Where to Start. Anywhere. That's the answer, start anywhere. Starting is the hardest part to any journey, but once you begin moving, your inner compass quickly finds the trail. Begin taking steps, even if you feel like you're initially stumbling through the dark- because the further you walk, the brighter your light becomes, and that is what illuminates the path you need to follow.
5. I'm Not Worthy of Greatness. This barrier originates with that nasty unnecessary creature Guilt. You may believe you're not worthy or capable of expressing your full potential because "someone more deserving is doing it better," or you did something in the past you feel diminishes your worth, and you feel a need to eternally repent.
Please release yourself from those shackles- you don't deserve them, and you won't be able to offer the world all the goodness living at your core if you don't free yourself.
6. If My Light Grows, It Will Be So Painful If It Fades. Life ebbs and flows, and will move you through periods of time where you feel like you've lost a bit of your radiance. But, once you access that brightness within, it never fades, you just move through phases where, for one reason or another, you need to shield your light from the outside world and have some alone time with it, mapping out what your next grand move will be.
7. I'll Feel Like a Fraud. Many of us feel like we're "faking it" when we finally step into, and expose, our light- it's new, and strange, and initially feels fraudulent. But, the beauty is, this light is the most authentic aspect of your best self and will begin to feel that way the longer you shine without restraint.
Do it. Shine your light. If you don't, you could greatly diminish someone else's ability to find their own light. Through allowing your best self to shine you'll likely transform many lives in ways you cannot even begin to imagine. You could be the change this world needs to see to heal itself- don't deprive us of your light.