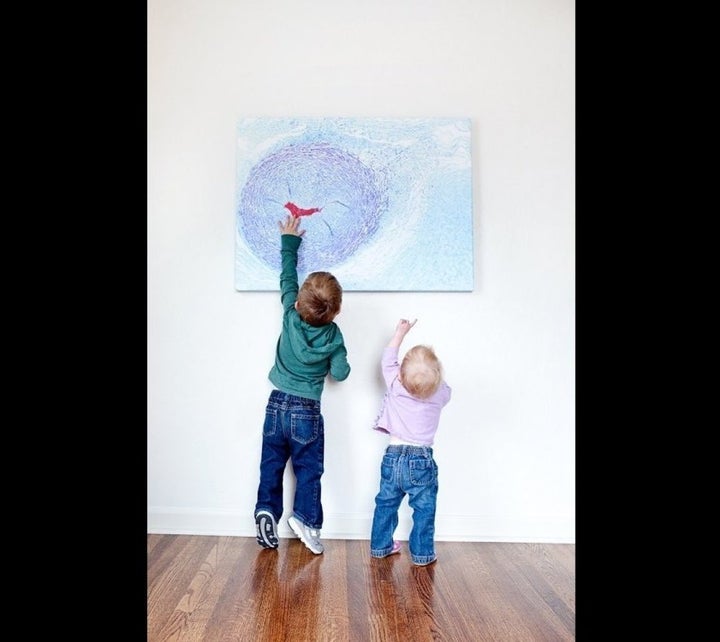 Just last week I was introduced to one of the coolest things ever. Well, at least I think it is pretty amazing. We all know the umbilical cord is your baby's vital lifeline from the beginning of your pregnancy until the birth. After baby is born we wait for the little leftovers to fall off their belly button so we can secure it in the baby book. But now you can do way more with the umbilical cord. Allow me to introduce you to Little Cord Art.
The umbilical cord is so special and extraordinary because it is the only organ that two individuals -- mom and baby -- share. Little Cord Art creates beautiful, custom-made art that commemorates that vital connection. How? They create a colorful digital photo of the umbilical cord cells. What a cool story to tell when someone compliments the art piece in your home, right?
My favorite part? It's an impressionist piece of art. It is way more aesthetically appealing than displaying a piece of the cord in a jar or glueing it into the baby book.
How does it work? Because Little Cord Art is made from your baby's umbilical cord, you'll need to order a canvas and receive a collection kit before your baby arrives. Plan to order at least 4-6 weeks before your due date. You get to select the canvas shape, size, colors and style. There are 13 style options and based on your choices, Little Cord Art will produce three options so you can pick your favorite.
When you order your canvas, you will be sent a Little Cord Art collection kit. The kit contains everything necessary to gather a cord specimen and send it to the artists. You never have to even touch the umbilical cord if you don't want to. Just so you don't forget the kit when your baby arrives, Little Cord Art will send a reminder email two weeks before your due date.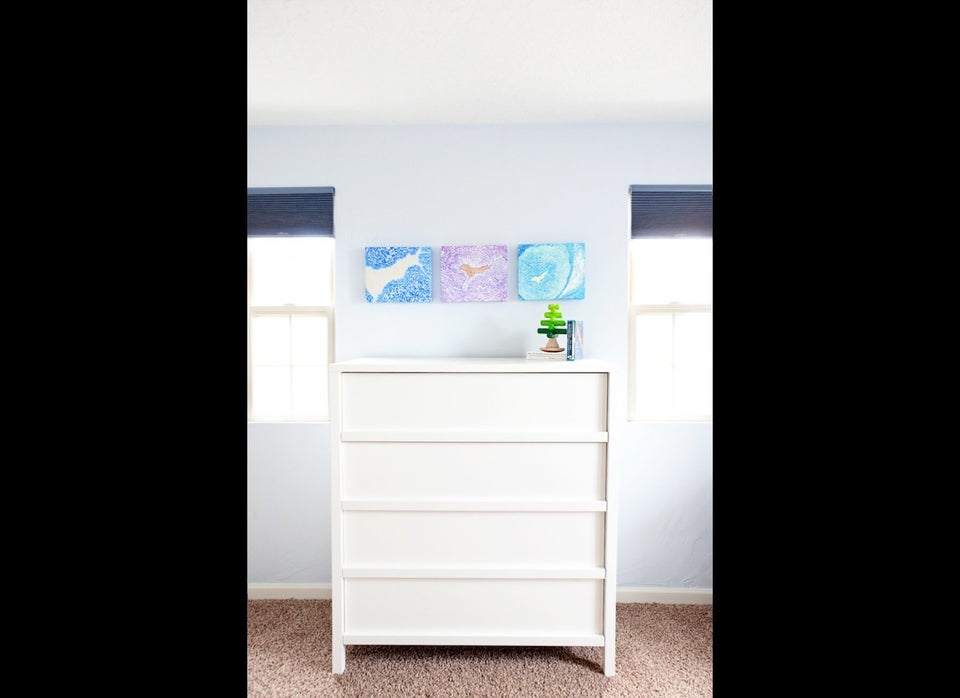 From the Womb to Your Room: Would You Make Art Out of Your Baby's Umbilical Cord?
Related