"I bet you must travel a lot for free, I wanna be like you"
"I wonder where do you get from all that money to travel"
"Why do you complain? You're traveling!"
Becoming a Travel Blogger
These are some of the phrases that makes my eyes roll almost every day. I became a Travel Blogger 3 years ago, and let's say it was some sort of an accident. I had a professor in college that told me that I should become a travel journalist. I didn't have an idea on how someone could become a travel journalist.
What I remembered was that in those times I used to chat on ICQ and AOL, I had a blog that I started on Geocities (maybe you don't even recall that!). I didn't write any content that made sense on that blog (notice my English was even worse by then) but I changed the layout every week. The young me prepared me a little bit to my present. When I was 11, I was designing Mandy Moore layouts in Photoshop and coding them on HTML or maybe doing the easy thing in Homestead. My dad is a computer programmer, so I guess you know that my coding skills were part of my DNA.
When I started Traveleira three years ago, I came with that HTMLs coding baggage, but I still wasn't getting in touch with Wordpress and how blogging was done in this decade. It took me almost 2 years to figure it out. Last year, I finally made my blog user-friendly, added good content and, thanks to all that effort, I got my HuffPost opportunity. It has not been easy. I always knew that it doesn't matter how hard I try, there were going to be moments when I'll get frustrated and upset. I also knew that, if I wanted to make a living from this someday, I'll also have to spend a lot of effort, time and even money.
Lets break some myths...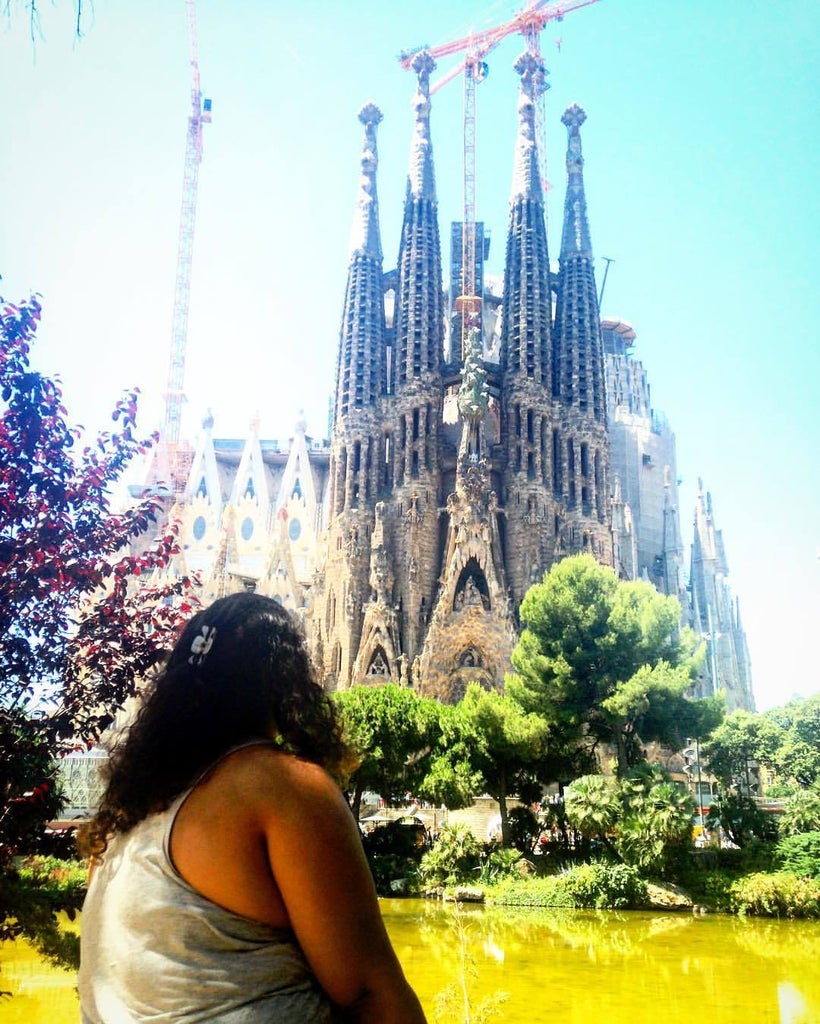 I have been lucky that I found a lot of supportive souls on my way, but there are others that are way less supportive. There will always be bad people trying to make you feel less. There will always be people who will be jealous, it doesn't matter if you're blogging about travel or psychology. My mom would have said that there is something called "mal de ojo"(it can be translated as "evilness from eye" or something like that).
I'm grateful of the opportunities I have scored, about the people that have trusted me so far. No one knows how happy I am when someone says "thanks, your advice just helped me out", but, there are other things that people not necessarily see.
I must admit that I hate to complains. I have been working like crazy for a whole year to get a lot more of opportunities. I have been working to become the travel journalist I promised my professor I will become. I am sure there must be something I'm doing all wrong because it doesn't matter how hard I work, sometimes I feel there's no audience and there are no partnerships.
There you have your first myth broken: I am not traveling the world for free. I have been lucky enough to work with some amazing partners, but I still must pay most of my expenses. I wish there were more brands and companies interested on working with me, but until then, I'm paying to travel.
Where do I get my money to travel? From savings and luckily, my family has not let me down. Even though sometimes they don't understand what I am trying to achieve, they support me. I feel sometimes (like, right now) that I'm such a disappointment to them. If you have visited Traveleira you will know that I try to give advice on how to do the most with less. I'm always trying to travel spending the less possible. I am conscious that traveling is a privilege, but I made it a priority in my life, so any other expense comes after it. I totally understand if your goals and priorities are others, mines are these.
Why do you complain? You're traveling! Last year I got a lot of this. I was lucky enough to attend the TBEX Europe. It was a dream come true, because it was the first time I felt I was a travel blogger among so many others amazing and talented bloggers. Since I was living in Puerto Rico by then, I decided to spend a few more weeks in Europe. The problem is, there were moments I felt lonely. I am a true believer that even though I am traveling, I have the right to feel frustrated, discouraged or sad at some point. We need to stop romanticizing travel a little bit and understand that, it is a life choice as any other, which means that it will have it ups and its downs.
If we are already romanticizing the idea of traveling, we're even romanticizing more the idea of being a Travel Blogger. There are a lot of successful Travel Bloggers out there, who I truly enjoy reading and respect. There are some with high audience numbers, there are some with smaller numbers. What I am totally sure is that, in most cases, both work as hard. It us time for people to start to recognize and understand that: Travel blogging can be either a hobby or a job, but it doesn't matter the point from which you're approaching it, is a hard work and not necessarily a romantic thing to do.
________________________________________________________
If you want to see more of my "romantic travel blogger's life" visit Traveleira.com
REAL LIFE. REAL NEWS. REAL VOICES.
Help us tell more of the stories that matter from voices that too often remain unheard.
This post was published on the now-closed HuffPost Contributor platform. Contributors control their own work and posted freely to our site. If you need to flag this entry as abusive,
send us an email
.