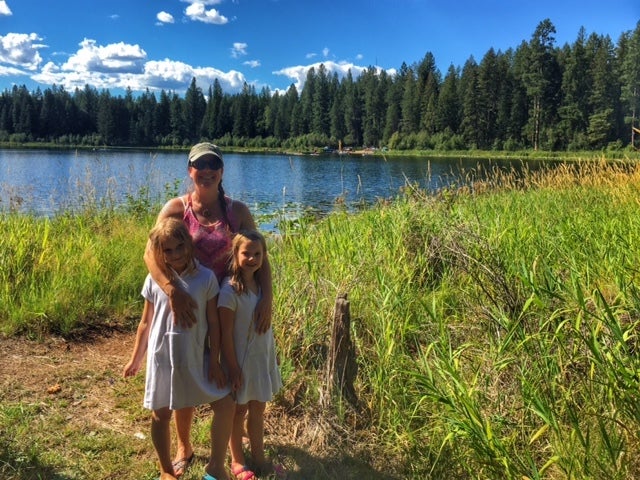 If State Parks are not on your radar, you might want to check them out. They are accessible, affordable, and a whole lot of fun. Here are a few reasons why they play a prominent role in our summers in Idaho...
Interpretive Centers
My eldest daughter is fascinated by nature. She loves to learn about birds and life cycles and how to identify poop from different animals. But really, who doesn't? Here in Idaho the State Parks always incorporate an educational component. This can range from interpretive centers at the main park office, which include hands-on exhibits for kids, nearby research centers like the Wolf Education and Research Center at Winchester Lake, and trails with information about wildlife habitats. Check in at the State Park office to see what's available and stock up on their free pamphlets with information about area wildlife.
Screen-Free!
When the sun is shining and this is your playground, there's no need for televisions or tablets. You can swim, play in the sand, take a hike, rent a paddleboard, or just soak in the sun. It's an ideal outdoor break from technology and a great opportunity to set an example for your kids by leaving your phone in the car or at your campsite. If being unplugged gives you palpitations, most of the parks have Wi-Fi so you can check in with the world if you must. (But try not to.)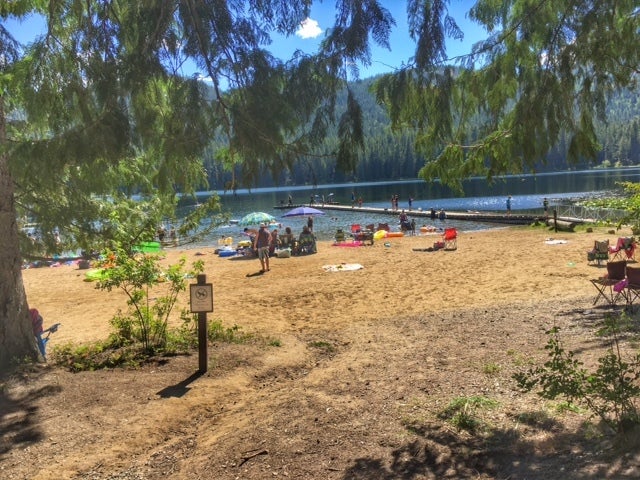 You Can All Get Some Exercise
You don't have to be serious trekkers to get a little family exercise. Parks offer a variety of trails with different distances and levels of difficulty. We did the Swamp Tromp at Round Lake (the first picture of this post is from that hike), a short quarter mile trail with info on wildlife habitats along the way. We also spent a day kicking a soccer ball around at Farragut, and another afternoon paddle boarding at Eagle Island. There are plenty of ways to get some exercise with your kids and have fun in the process.
It's Inexpensive
The Idaho State Parks Passport is a no brainer. For $10 your vehicle garners a decal that gets you into any Idaho State Park for a full year. Get your Passport when you register your vehicle or stop in at the DMV to pick one up. I always have apprehensions about the DMV, but procuring my Passport took a grand total of two minutes (I'm not exaggerating, it took longer to park).
Variety of Experiences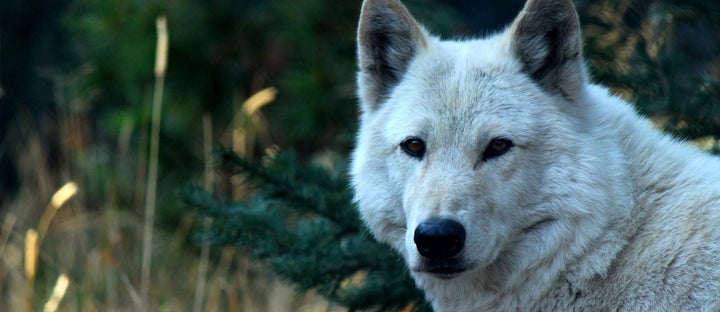 Variety of Lodgings
State Parks offer cabins, yurts, sites for campers and tents, or day use facilities. The cabins and yurts are clean and comfortable and lessen the prep work if you're not up for the full camping experience (we had a great time at Farragut State Park). All of the parks also have day use sites, perfect for a family picnic or an afternoon by the water.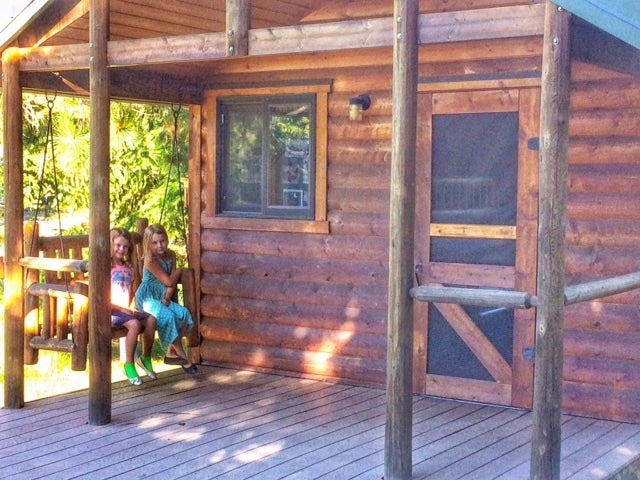 Jumping Off a Dock Is Fun
Ten miles south of Sandpoint, Idaho, down a road you might miss if you're not looking for it, is the unimaginatively named Round Lake State Park (yes, the lake is round). With a little added confidence thanks to the much-appreciated Lifejacket Loaner Station and with the reassurance of holding her older sister's hand, my youngest jumped off of a dock for the first time. To celebrate the milestone, she jumped off the dock a dozen more times.
State Parks Are Clean and Plentiful
By keeping the parks well maintained, the Idaho Department of Parks and Recreation does their part in providing clean, safe, and accessible sites for outdoor recreation. Every park I've visited so far with my family has been impressive in its own right. My family made a lot of memories at the parks this summer (with no major injuries and only one massive bloody nose), and we still have many more trails to explore.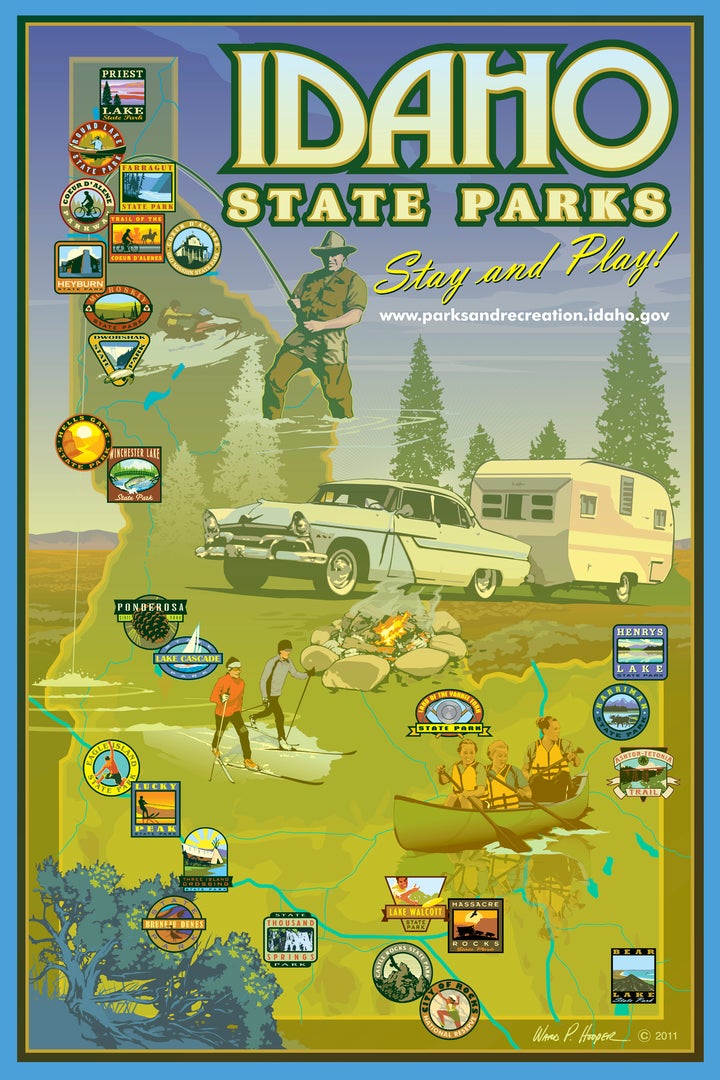 If you're in Idaho, have you visited the State Parks? Do you have a favorite?
Outside of Idaho, what are your favorite spots for outdoor recreation?
Interested in travel outside of the US? Check out:
Related
Popular in the Community