I'm getting my passport renewed.
The bigger regrets of last year: not tagging along on trips to Argentina, Greece or Harry Potter World -- because I thought I should be saving. Canceling the flight to the Badlands because I was called to work.
The decisions I look back on fondly over the last decade: crashing in people's study-abroad apartments. Cruising with 30-plus classmates (the dinner staff just loved us). A last-minute road trip and my best friend's twin sister's wedding.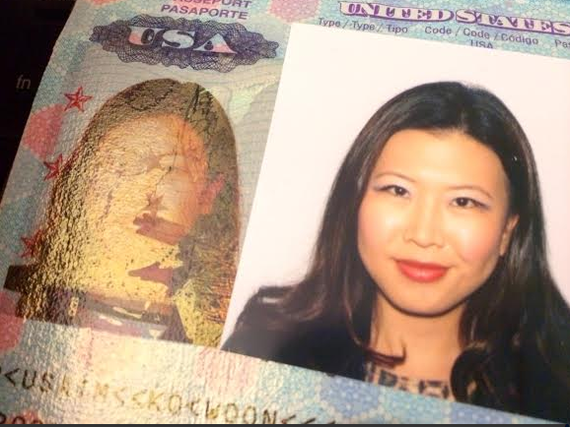 Maybe my best single trip was to Italy. I had promised myself I was going to do it one day with a significant other and when I got a break, I used the miles to do it anyway. I booked an airbnb apartment and roamed Rome. I got lost in side streets and found myself in a crowd of students visiting the Vatican. I savored every bite of my pasta as the lone diner and I asked other tourists to take pictures of me. Instead of feeling detached, I regained my sense of self and I'm still exploring.
I know, I sound very Eat, Pray, Love.
The trip taught me it's okay not to have a plan and sometimes you're better off on your own. Now I don't care as much about going to a restaurant and straight to the bar without a buddy. I smile at the people that do it, too. Stranger things have happened.
So I'm looking and booking to cross more off my bucket list now instead of pinching pennies and twiddling my thumbs. It might sound difficult to navigate details solo, but it seems to be getting harder to coordinate with friends' relationships, vacation times and budgets. I'm going to stop using Pinterest as inspiration and make it a reality because the pixie dust of wanderlust won't disappear; it might sink in disappointingly as more hurdles get thrown our way. Better sooner than later to scratch the itch, sans kids.
Because if we can't be okay with being by ourselves first, what good company can we be to others?
Some people travel for work. I live to travel. Virtual and vicarious can't be enough in the path of self-discovery. Sure, there seems to be time later. But life holds an expiration date and sometimes it arises suddenly -- so if you have your health and some change to spare, JUST. GO.
The people who work are poor, my dad has said. I could go broke, but right now I'd rather fill my passport with stamps and rack my brain with memories. There is too much to see, so much to learn about the world. With each departure and arrival, I learn to roam and enable the free spirit that lies within me.