Well hello summer! You're finally here, forcing your unyielding heat and lengthy daylight hours on anyone who will listen. As the season rolls in, you are probably contemplating where you should go for your summer vacation. Have you ever considered volunteering abroad? Although you can volunteer any time of the year, there is no better time than the summer months to get your butt on a plane and begin helping others. Here are just a few reasons why you should consider volunteering abroad this summer: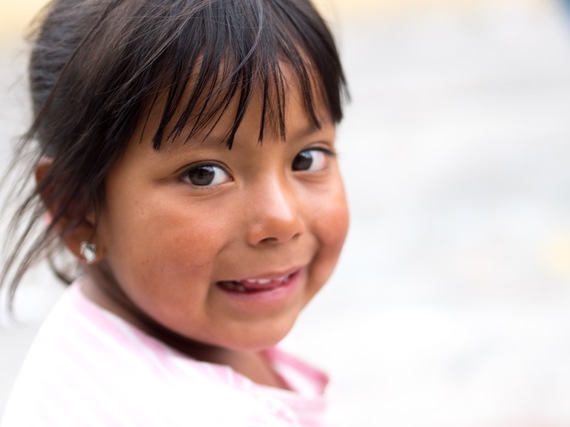 To make a real difference
We have been given so much. Clean water, free education, inconceivable amounts of toys, clothing and footwear (just to name a few). When you volunteer abroad, you can go many different places and make an impact with what you have been given. Do you like to read? Consider teaching. Do you have impractical love of animals? Work in a rainforest. You will be there to serve and observe, and your host community will really use and appreciate your time. If you are present and flexible in any environment, your impact can truly shake the world.

To learn like never before
Whether it is a new language or a new skill, or just a different way of living, you will learn in ways you've never even dreamed of before. In ways that don't involve sitting in front of a teacher or a whiteboard. This world is full of experiences that can change your way of thinking, and volunteering abroad will teach you something new every single day.
To meet like-minded people
Many people who travel and volunteer abroad tend to be as adventurous, lively, and as half-insane as you've probably been accused of for considering this trip. It is amazing how many similar personalities you will meet when you volunteer, even if you are all different ages, races and genders. You will connect on levels that can only be achieved when you are truly out of your comfort zone and in a different state of living. And if you're not exactly the same as your fellow volunteers, you will bond over a love of a cause that matters to you.

To come home with a purpose
When I returned from a volunteer teaching trip in South America, I realized the true, tangible passion I had for education. This notion has completely shifted my life and my goals. When you volunteer abroad, you will find the things that drive you; those things that make your heart beat faster with pure excitement and what keeps you up at night. When you get home from volunteering, your shift in perspective just might help you realize what you are truly meant to do in this vast world.
To put it simply, we have all been given gifts in this world that we are meant to share. Volunteering abroad will make you feel good all while doing good, and help you appreciate this beautiful, abundant life you've been given. You may be rolling your eyes and thinking right now, "My life is not abundant. Far from it." But I am telling you, IT IS. And you will see that as soon as you step outside of your bubble and help someone else. It is high time we all appreciate what we have been given and start doing more to make this world a better place. As Hamilton creator Lin-Manuel Miranda recently said, "Love is love is love is love." It is time we start focusing on spreading a little more love in this world.

If you decide to volunteer abroad this summer, I want to hear about it! Connect with me on my blog A Little Bit Adrift.
Related