The dog days of summer are upon us, and the heat can be especially brutal on your pets. So why shouldn't you be able to share your double-dip ice cream cone with your puppy?
Well, a couple of licks won't hurt, according to Richard Goldstein, a veterinarian at the Animal Medicinal Center in New York City.
"There are worse things for dogs than a little bit of ice cream," he told The Huffington Post. "But dogs, like most mammalian species, aren't meant to handle milk as adults, only as puppies."
And, just like lactose-intolerant people, if dogs eat enough ice cream, they stand a good chance of getting diarrhea or vomiting.
Luckily, there's a niche of frozen dog treats that look (and taste) a lot like human ice cream, and there are recipes, such as these including coconut, that you can make at home.
Ultimately, Goldstein said, "If it's made for dogs, and intended for dogs, that's fine," adding the caveat that "people need to be aware that a lot of these treats have a lot of calories," so it's best to give dole out in moderation.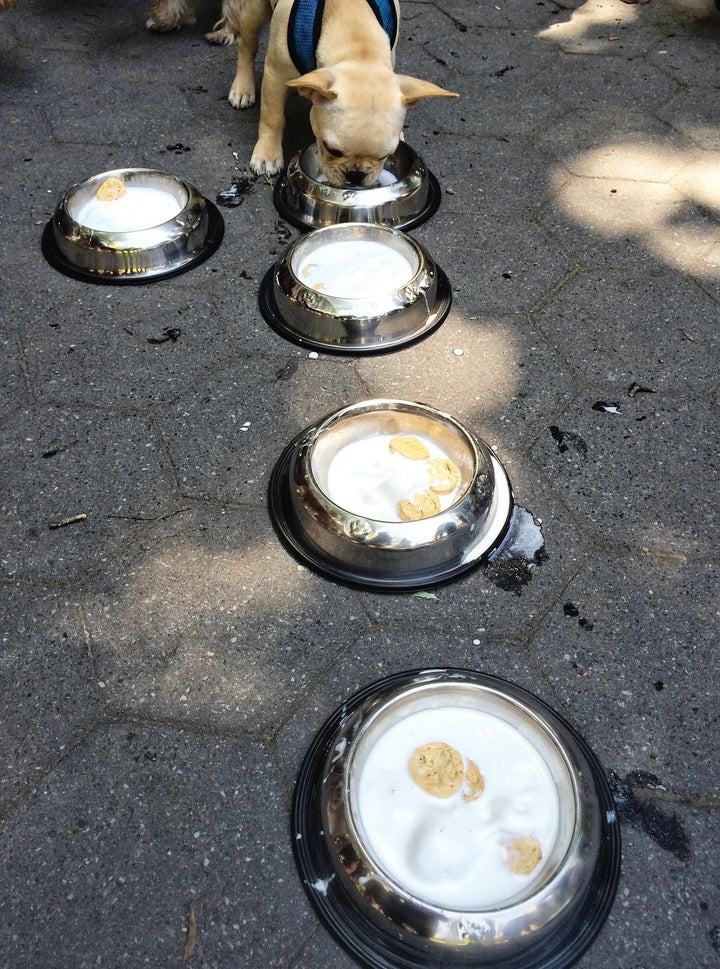 Because we were curious about dog ice cream, we bought two flavors to try ourselves. Here's what we thought:
Nature's Valley Sweet Spots Ice Cream Treats: Peanut Butter And Honey
Made with buttermilk (which Goldstein says is OK for dogs in small amounts), peanut butter, cane molasses, apple juice, egg yolks, honey, sweet potatoes, and several probiotics (among a few other ingredients), Nature Valley's Sweet Spots actually taste like dairy-free human ice cream, once you get past the "this is meant for a dog mouth" part. It tastes like creamy peanut butter ice cream, with something else -- but maybe we were just psyching ourselves out. It would probably trick your friends if you gave it to them without pretext. Nature's Valley also makes a sweet potato and molasses flavor that we did not try (but might, if it was the only thing in the freezer).
The Bear & The Rat Frozen Yogurt Dog Treat: Peanut Butter And Bacon
The Bear & The Rat's yogurt boasts 3 billion probiotic cultures per cup, and its ingredients are basic: nonfat yogurt, bacon, water, organic rice maltodextrin, peanuts and guar and locust bean gums. There's no sugar so when it freezes, it's a frozen block, so let it sit out a bit to thaw before you give it to your dog. As for the taste, peanut butter and bacon might be a dog's two favorite flavors on earth, but you probably won't be surprised to find out that they doesn't taste great as a yogurt. There's something about mixing savory bacon oil and twangy nonfat yogurt that tastes sharply off. More for your dog.
Bottom line: We'll stick to Ben and Jerry's.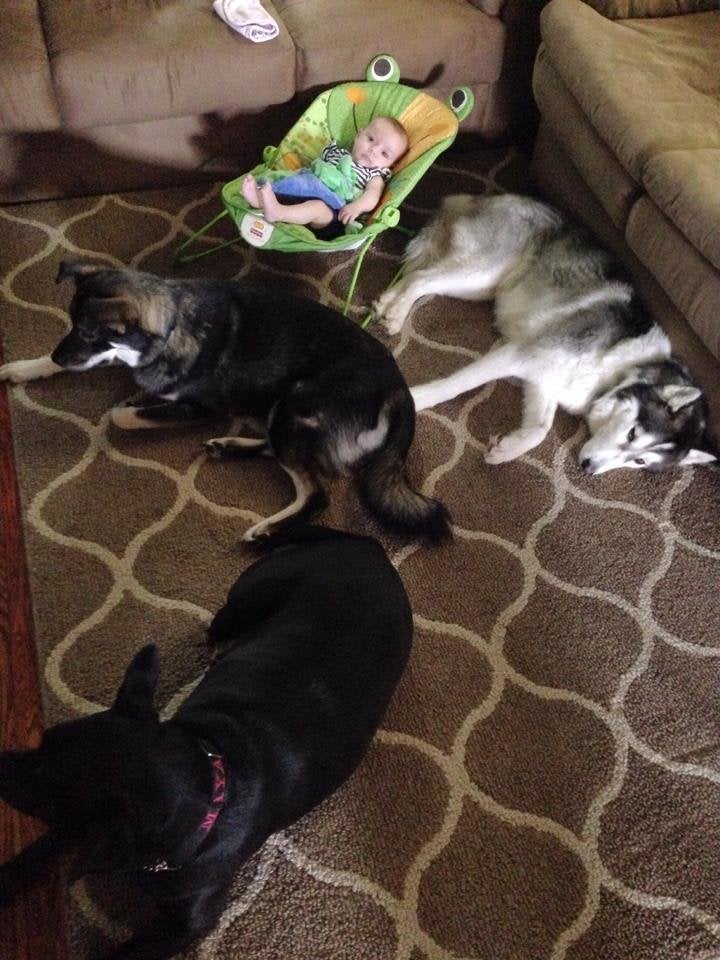 Babies and Dogs
Popular in the Community