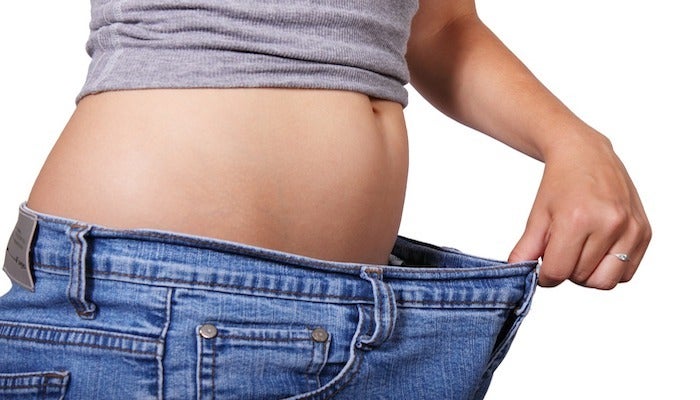 It's a beautiful, sunny day here on Long Island, and despite it being a federal holiday (Labor Day) here in the States, I'm still meeting with a couple of clients today. Unlike most people who absolutely hate their jobs and count the days until their next extended weekend, I genuinely enjoy my career, so I don't mind working on days like today. Outside of Thanksgiving and Christmas, I'll rarely turn down a client who requests to meet on days where most people are off :-)
Now then, let's discuss a fairly common goal that prospective new clients have with me. We'll be on our strategy call reviewing their health questionnaire (to set your's up, go to www.weightlossbypete.com/strategy!), and we'll get to the section where they've filled in their SMART goals. Normally, the goal is to lose a substantial amount of weight in a very short period of time.
Look, I get it — You're tired of feeling depressed, exhausted and fat all of the time, and you want to get as far away from those feelings as quickly as possible! If there weren't any physical ramifications that came with that, then you can bet I'd be another one of those fit pros selling you a bullshit 'Lose 30 lbs in 30 Days!' program.
That being said, here are just a few of the many negative side effects losing a bunch of weight really quickly will provide you with:
3 Yo-yoing with your Weight, which puts unnecessary stress on your organs, and
4 No Knowledge of SUSTAINABLE eating and fitness practices to keep the weight off!
As Ramification #4 would suggest, when folks lose a considerable amount of weight in a very short period of time, they tend to do so in an unsustainable way, often via the application of an extremely low calorie diet coupled with insane amounts of exercise.
Now, I don't know about you, but I know that I'm too busy to devote multiple hours a day to exercise, let alone the fact that my ability to function with hardly any food in my system is nonexistent! Food is fuel, so if you're looking to better your life while operating on empty, then my friend, you're truly going to struggle!!
The BEST rate to lose weight at, on average, is anywhere from 0.5 to two pounds per week. I can already hear the objections to this range, 'If I don't lose it really fast, then my motivation is going to wane! I can't work so hard all week and see just a couple of pounds (or less!) down on the scale…'
News Flash: The scale isn't everything! It just happens to be the easiest method of measuring progress on your weight loss journey.
Riddle me this: What are people going to notice first? Inches lost (and thus, your physical changes), body fat percentage reduction (also a physical change!), or the number of pounds lost? Most people won't notice you've lost any weight until you've lost a MINIMUM of 10 lbs, but if you're losing inches regularly and you're routinely reducing your body fat percentage, not only will your clothes fit better (or will you even have to potentially buy a newer, SMALLER wardrobe), but you'll look and feel significantly better than before!
Some of my BEST success stories have come from people who didn't hit their short-term weight loss goals, but were more lean, toned, fit and energetic than they'd ever been at a weight 10–20 lbs HIGHER than they anticipated they needed to get down to when we first started working together!! One busy mom finished off at 15 lbs HIGHER than she aimed for, but looked better than she ever had in her entire life!!!
One of the most common issues with weight loss, weight gain, and anything to do with weight is the cycle of yo-yoing. As a global society, we've gotten so good at losing weight, but so notoriously terrible at KEEPING IT OFF! If you're using a fad diet and/or workout program to get you results fast, I can assure you that you're not going to learn ANYTHING about what it takes to keep that weight off FOR GOOD!!
Unlike most people in the health and fitness space, I teach my clients high QUALITY nutrition, which will not only assist them in reaching their short-term weight loss goals, but will enable them to develop the healthy lifestyle habits necessary to keep the weight off PERMANENTLY! Outside of perhaps being a little more liberal with certain food and drink, NOTHING changes once you've reached your short-term goals!!
As someone who's lost 100 lbs and kept it off, I can tell you that good nutrition practices and consistent exercise habits are the KEY to never looking back at where you started from…
So, if you're looking to make a healthy, sustainable and PERMANENT change, then you must learn to BE PATIENT and FORGIVING wit yourself! LEARN what needs to be done, instill those principles in your life, and you'll be amazed at how EASY it is to keep the weight off 5, 10 and even 20 years down the road :-)
pete@weightlossbypete.com
P.S. If you're READY to take that first step on your health and weight loss journey, then you're REALLY going to want to download my FREE report!
With 10 years of experience, SEVEN different fitness and nutrition certifications, and a sustained weight loss of 100 lbs., I think I know a thing or two about this Permanent Weight Loss thing ;-)
This report will provide you with the five strategies I personally used to lose 100 lbs., and KEEP THEM OFF! These are the same five strategies I teach my Permanent Weight Loss clients, and are the basis to losing weight and getting healthy once and for all!
Calling all HuffPost superfans!
Sign up for membership to become a founding member and help shape HuffPost's next chapter
This post was published on the now-closed HuffPost Contributor platform. Contributors control their own work and posted freely to our site. If you need to flag this entry as abusive,
send us an email
.