Just the mention of the word delay, cancellation, or layover is enough to make even the most laid back traveler cringe. Such occasions usually equate to extended hours spent in oft-hated, geographically-indistinguishable airports, facilities that rarely provide the amenities to entertain or comfort the weary traveler. Fortunately for those connecting in or traveling to Seoul, Incheon International Airport is an exception.
For multiple years, Incheon Airport has been ranked the best airport in the world for its impeccable service, staff, and infrastructure developments, and though the airport deserves high marks in each of these categories -- seriously, the efficiency and service is unmatched -- what really makes it stand out from the competition is the fact that passengers are able to get the sense that they're really in Korea without ever leaving the airport. Furthermore, the sheer number of facilities available makes the airport an attraction in itself. It's impossible to get bored at Incheon International, but don't take my word for it; read on to discover all that you can do and see there to make the best of your next layover.
The Korean Cultural Street is the place to go get a feel for traditional Korean culture. The area boasts replicas of a giwa (tiled roof) house and a jeongja (pavilion). Nearby, passengers can watch regularly scheduled cultural performances and reenactments and sample tasty Korean snacks from Bizeun, a rice cake shop. (Don't miss the blueberry makgeolli bread!)
For a more hands-on experience, visitors can head to one of the two traditional culture experience zones, where they can learn how to make Korean crafts such as pencil cases, fans, and lucky bags, and take home their handmade craft at no cost. A variety of styles of hanbok, the national dress of Korea, can also be tried on. This area is particularly popular with children, but adults can join in on the fun, too.
The Korean Culture Museum offers travelers a glimpse into the past and is probably one of the world's only airport museums that boasts 5,000 year-old historical relics. Themes of the museum include royal culture and clothing, traditional art, Buddhist art, printing and Hangul (the Korean alphabet), and traditional music. Although small, it's a nice way to pass the time while waiting for a flight.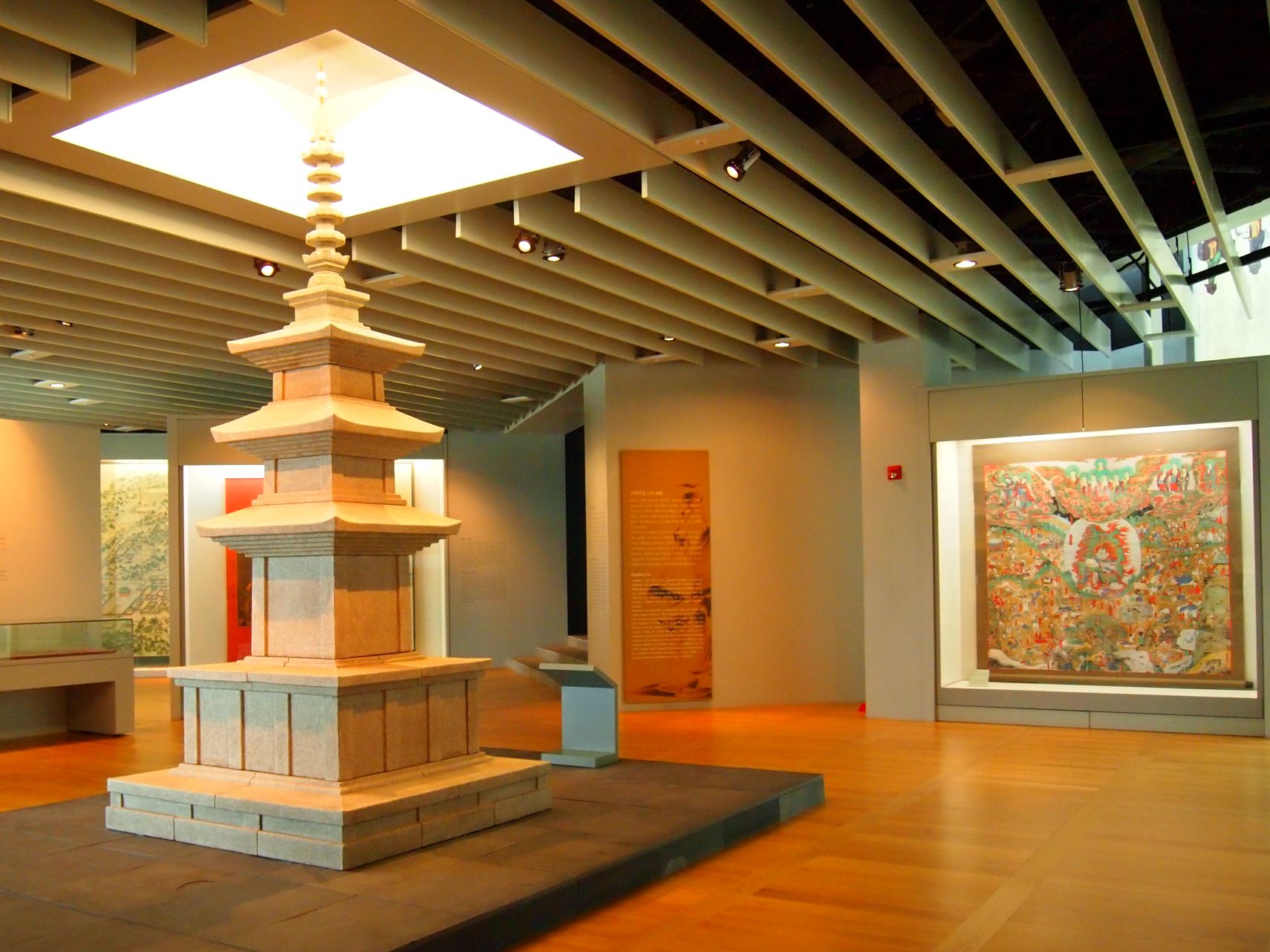 A pagoda sits at the center of the Korean Culture Museum, one of the many cultural attractions at Incheon International Airport.
After getting a feel for the country's traditional culture, visitors can experience Korean pop culture by checking out the latest flick at the CGV Theater in the Transportation Center or grab a cup of coffee with a spoon of kitsch at either Charlie Brown Cafe or Hello Kitty Cafe. Because, let's face it, a themed cafe is necessary on any itinerary in northeast Asia, even if it's at an airport.
When hunger strikes, there are a number of places to eat, ranging from fancy dine-in restaurants to fast food joints. Punggyeongmaru catches the attention of passerby with its beautifully designed interior; wooden accents and floor seating create a traditional and zen-like atmosphere. Galbi tang (short rib soup) seems to be the best seller here and with most menu items under 10,000 won ($8USD) diners can fill their bellies without breaking the bank, which is uncharacteristic of most of the world's airports.
It's no secret that Seoul is a shopping mecca and this proves to be true at Incheon International, as well. There's literally a product for everyone, with cosmetics and packaged food items like kimchi and kim (dried seaweed) being some of the hottest commodities. There are also a number of high-end shops such as Burberry, Cartier, and the world's first Louis Vuitton airport boutique for those looking for luxury items.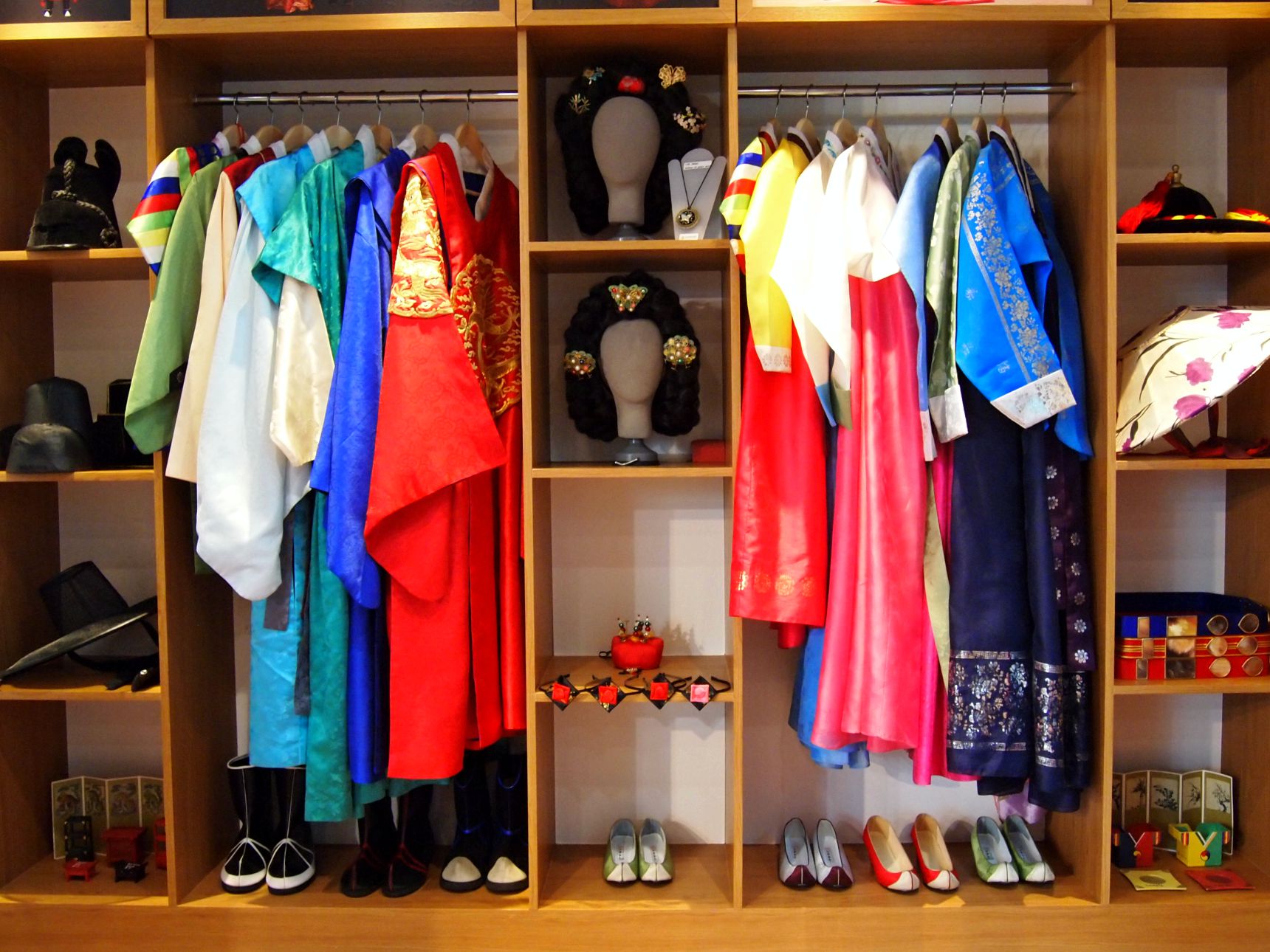 From luxury boutiques to themed cafes to interactive cultural zones, there's something for everyone at Incheon International.
The folks that planned Incheon International obviously took into consideration the fact that travelers stuck on layovers or long-haul flights need some R&R. There are a number of tranquil gardens located throughout the airport and areas of secluded leather lounge chairs are available for resting. Yet Spa on Air allows visitors to experience superior pampering in a Korean jimjjilbang (bath house) environment. With a number of luxurious hot tubs and a variety of massages offered, travelers can rid of those stiff necks and sore muscles often induced by long flights. For around 20,000 won ($16USD), they can also get a few hours of shut-eye in one of the spa's sleeping quarters.
In addition to the facilities mentioned above, the airport also boasts a number of playrooms for children, prayer rooms, hot showers, phone charging stations, and internet lounges, which are all free of charge.
Thanks to Incheon International Airport, gone are the days of airport-hatred and lackluster airplane travel. It's one of the few airports in the world where you'll be smiling at the mention of a delay or wishing your layover was just a little bit longer.
For more information on Incheon International Airport, including maps and location information on the facilities noted above, click here.
Related