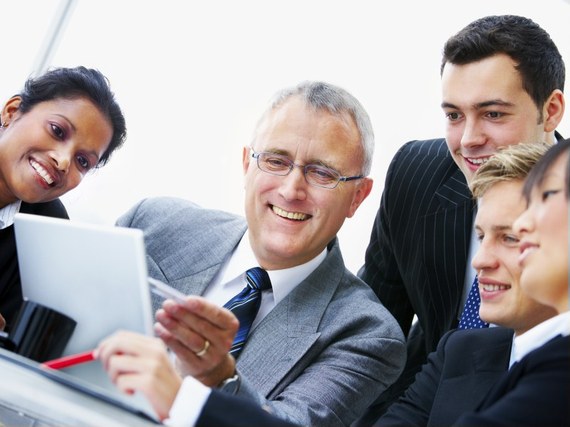 As a spa trainer and consultant I do a lot of information gathering. Two of my sources are LinkedIn's Pulse magazine and articles on Twitter. Twitter's information is in real time, fast moving and can be customized to appeal to specific demographics. It makes me wonder why more C-Suite executives from the hospitality industry aren't using Twitter to reach a broader audience.

According to Leslie Gaines-Ross of Weber Shandwick, a recent analysis in Harvard Business Review, found that 80% of the chief executive officers of the world's largest 50 companies are engaged online and on social media.
None of those companies include hotel groups. Indeed when trying to find CEO's from that sector who tweet, I was able to locate only three; Greg Marcus of Marcus Hotels, Mark Hoplamazian of Hyatt Hotels and of course Sir Richard Branson, Virgin Hotels.
Millions of dollars are being spent by top hotel companies on initiatives designed to attract millennials. They are seeking not only to increase market share but also to fill the escalating recruitment demands for industry professionals. Who better to communicate the company's vision than the CEO and what better means to reach the target demographic than Twitter?
In American Press Institute's study on how millennials use Facebook and Twitter it was discovered that about half (49 percent) of Twitter-using millennials say that they regularly read or watch news stories or headlines posted there, and one-third regularly re-tweet news stories, headlines, or links posted by others on Twitter.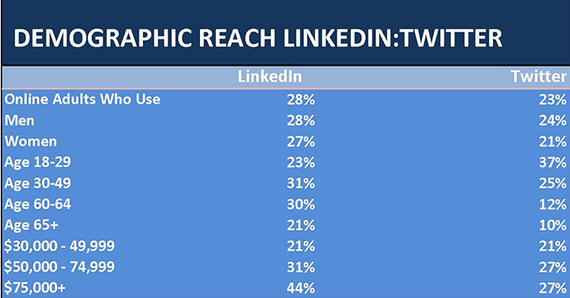 In the 18-29 demographic Twitter has a 14% greater reach than LinkedIn. In the 30-49 group, Twitter in only 6% behind.
So exactly how and where are the hotel executives reaching the target audience that they so desperately want to acquire? Clearly it's not from posting articles on LinkedIn. But for many CEO's it may be safer and feel more comfortable to submit an article to LinkedIn because it's not as "off the cuff" and spontaneous.
LinkedIn dominates as the "entry" network of choice for CEOs. Of those CEOs who are only on one social network, 74% are on LinkedIn.
But according to Jim Milton of Portfolium when only millennials were polled it was discovered that only 13% used LinkedIn.
Here's why:
1. No one to connect with
2. No resume to show off
3. Lack of relevant information.
Five Reasons to Tweet
Lauren Dugan of Social Times cites these reasons for CEO's to engage on Twitter:
1. Raise your brand's profile
2. Become a thought leader
3. Perform crisis management
4. Plug in to what matters
5. Meet the press
According to Norm Bond of Norm Bond Associates "Too many CEO's in the global spa and hotel industry are caught in a time warp. Their model of engagement and recruitment is circa 1980. There is a risk-adverse, compliance-centered mentality that often pervades the C-Suite. Often the legal department drives the culture. Their first question often is "What's our risk?"
"This does not bode well in today's consumer driven, social and collaborative economy. The leadership challenge is to be able to recognize changes in the marketplace and capitalize on new opportunities. The CEO's actively participating on Twitter have grasped this new reality."
"Often when a disaster occurs is when senior management is advised to use Twitter. Unfortunately they stick out like a sore thumb and get marginal results. This is because they haven't built up any goodwill with the audience and they haven't engaged before. Don't expect miracles."
"One of the best ways to begin is to listen to the online conversation then put out "safe tweets". CEO's can respond and interact without discussing stock prices or proprietary and confidential information. And they shouldn't be afraid to make a mistake. Social media does allow a brand or person to rebound."
Calling all HuffPost superfans!
Sign up for membership to become a founding member and help shape HuffPost's next chapter