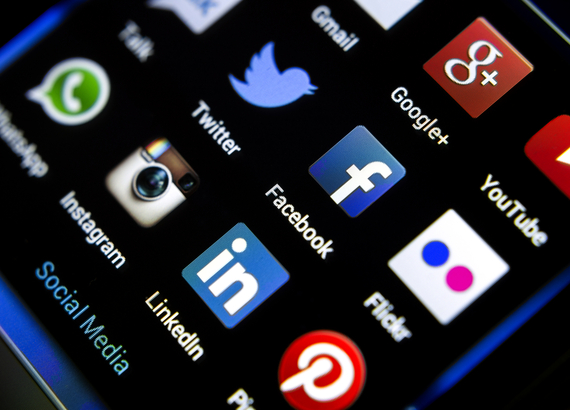 Mobile apps are becoming a legitimate revenue driver for brands. In fact, some of the leading consumer packaged goods (CPG) companies in the world are building entire fleets of mobile apps. These apps are not only built for customers as a branding tool, but they are also used as efficiency drivers for employees.
This is a paradigm shift in the technology space and CPG brands such as Unilever are at the forefront of progress. For the first time ever, mobile device users are spending more time on apps than browsing the Internet. This makes for a market where brands planning to expand market reach must build an app.
Apps That Drive Customer Engagement
For the leading CPG companies, mobile apps are becoming a prominent aspect of their digital strategy. Apps are the latest medium that companies are using to reach customers and market their brand. And despite global enterprises leading the way, smaller brands can take heed and replicate their success.
To help promote Listerine mouthwash, Johnson & Johnson developed a '21-Day-Challenge' app to keep customers using the product. The 'Donate a Photo' app is used to expose J&J's philanthropic commitments, and the '7 Minute Workout App' and 'Care4Today Mobile Health Manager' help to propel their mission of healthy living. Mobile apps are a new means of driving brand engagement with customers on-the-go, and J&J are making significant headway.
Smaller brands are using mobile apps for everything from in-aisle advertising to mobile eCommerce apps. Dollar Shave Club, the quirky mens-grooming company, has announced plans to create a dedicated mobile app that customers can use to place orders and monitor shipments. CPG brands are also using third party app services such as Shopkick for in-store mobile offers.
As brands continue to experiment, it is becoming increasingly apparent that mobile apps are effective marketing tools.
Empowering Workers with Apps for Business
While an abundance of apps built by consumer brands are customer facing, mobile apps are also being used to conduct business and run companies. NatureBox, a company that provides nutritionist-approved snacks, was built with the help of multiple productivity and business apps. CEO Gautum Gupta helped grow his subscription based snack company to 50,000 orders per year with the help of several mobile apps publically available in the app store.
Many consumer apps are already empowering entrepreneurs and executives alike, but custom enterprise apps can have an even greater business impact. Although the investment and resource level required to develop custom apps is higher, the payoff (if executed correctly) is incomparable.
Custom enterprise apps are built directly for a brand's specific culture, process workflows, and business environment. Development teams that build effective custom apps, often immerse themselves directly in the business processes of a client. They will audit the existing software applications used to complete the job and socialize with workers to understand pain points from their perspective.
Whereas Evernote is built for anyone in the world to use, custom enterprise apps are built for a specific company and their individual employees.
Optimizing Operations and Engaging with Customers
Up-and-coming CPG brands should look to multi-national brands for mobile inspiration. J&J offers dozens of apps on a multitude of device types. And NatureBox was built thanks in part to free productivity apps available on the appstore. Whether a brand considers a deep investment or a light-weight mobile experiment, CPGs can effectively expand operations with a mobile strategy.
Related
Popular in the Community