When my oldest child set off to college a few years back, I couldn't have been more excited for him. But after two semesters at a large $60,000-a-year university in Boston, he announced he didn't want to go back. In short, it just wasn't a good fit. My husband and I were gobsmacked -- especially since we had spent a year with him looking for the "perfect" college.
But there was a silver lining. After doing some digging, we came across a small English-language university in Holland that charges students -- American students included -- less than a tenth of the yearly tuition fees we were paying to the Boston-based school. We sent him and he loves it.
Looking back, I believe my oldest may have benefitted from taking a gap year after high school -- a step already popular in England and Australia -- before plunging right into college. Research shows that kids who take some time off actually earn better grades and are more focused once they do start college. And so that's why my husband and I suggested that our second child, who is 17 and about to graduate high school, consider delaying university.
After researching the idea, we discovered that many colleges actually encourage prospective freshmen to consider a gap year, which meant our son's university-of-choice quickly agreed to defer enrollment. Next, we researched the options themselves. My husband and I had one stipulation -- our son either needed to work during his gap year or find a volunteer program that costs little more than a stipend. We weren't going to use his college fund to support, say, an expensive trek across Southeast Asia.
The end result: He's headed to Brazil in September to work six months on a community development project with local organizations in Rio de Janeiro. We're hoping it's one of the smartest decisions he'll ever make. After that, he'll move on to another program in another country -- or return home to work for a few months.
In order to find out even more about gap years, Huff/Post50 spoke with Ethan Knight, executive director of the American Gap Association. Here's what he had to say.
HP: What kind of young person might benefit from a gap year between high school and college?
EK: Generally, I like to ask the lead question of whether a student is genuinely excited to go to college. If the answer is yes, then they should go to college! BUT, if it's anything other than an enthusiastic and authentic "yes," then college is simply too expensive to be without purpose and I like to encourage a gap year.
HP: Is the gap year idea catching on in the U.S. and, if so, why?
EK: It's most certainly growing in the U.S. For the past documented years we are definitely seeing an increase with year-over-year growth ranging an average of 26 percent. The great work at USA Gap Year Fairs and our own work at the American Gap Association are acting as the two organizing bodies to help usher in this growth -- but again, the independent gap year remains the most commonly taken.
HP: Many parents think gap year programs cost a fortune and are just a way for kids to do a lot of expensive traveling. Is that the case?
EK: Gap years CAN cost a lot of money, but the vast majority of young people are taking an independent gap year -- leveraging family connections, low-cost work/trade options, and traveling to developing countries where the dollar goes much further. Also, organized gap year programs are increasingly offering scholarships and last year offered almost $3 million in needs-based aid. I still think that most students should start with more organization -- preferably something with qualified leaders for a few months to make sure they get the cultural, personal, and safety contexts. But then students oftentimes move toward more independence for the second or third parts of their gap years.
HP: What programs -- and what places -- seem to be the most popular?
EK: In our internal census we found that last year (2015) gap year attendance rose 23 percent over previous years, so growth is certainly being witnessed. In terms of destinations, India, Central America, and China continue to increase most rapidly in attendance, closely mirroring U.S. higher education study abroad trends. Growing notably less so, however, as compared to traditional higher education study abroad, is Europe.
HP: What resources should parents and their kids go to to help them find the best program for them?
Support HuffPost
The Stakes Have Never Been Higher
Related
Before You Go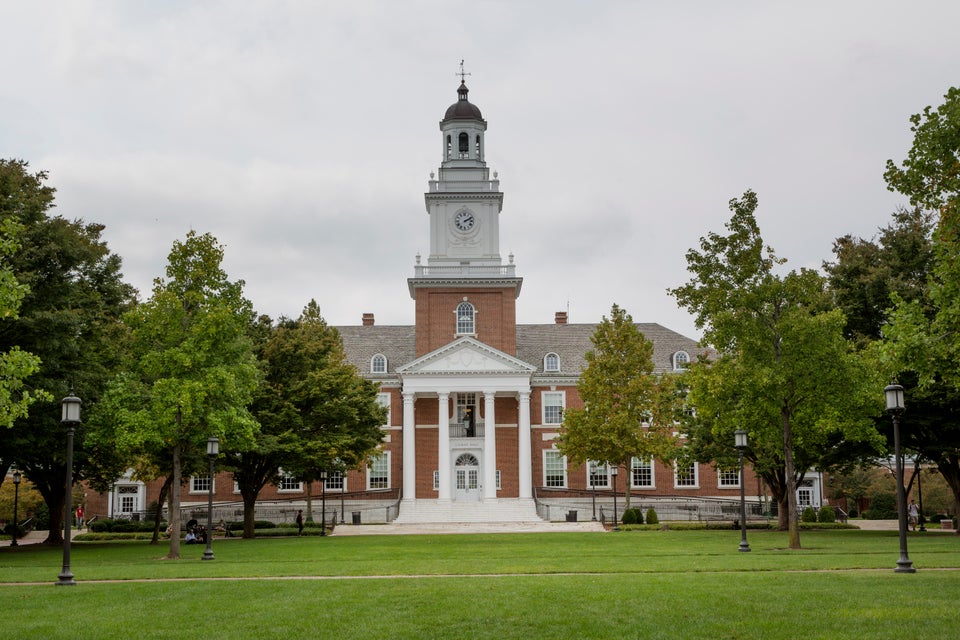 The Best U.S. Colleges 2016
Popular in the Community