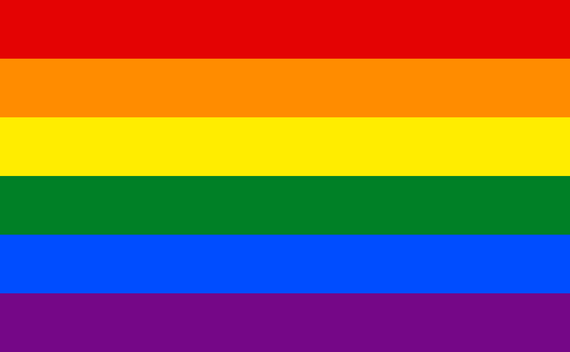 Dear parents, we get it. Yes, it is your house and your children should most likely abide by your rules. Growing up, we have all had our share of cleaning our rooms, vacuuming the hallways, doing the dishes, partying and coming home at a reasonable hour, etc. Of course, we may have broken a few rules, but that is life. However, not everyone can relate to having their identity stifled and rejected. When your child's shaking voice murmurs the words "Hey Dad and or Mom, I think I might be LGBT or Q+" does your house and your rules become a living nightmare? When your youngster thinks of home, do you want him and/or her to feel happy and warm? Or angry and resentful? Household rejection can result in your queer child facing homelessness, drug addiction and or suicide, all because of "your house and your rules."
Stress and conflict at home can cause queer youth to run away. As a result, LGB youth are at greater risk for homelessness than their heterosexual peers, according to the CDC. LGBT (Lesbian, Gay, Bisexual, Transgender) individuals face a series of challenges, both in becoming homeless as well as when they are trying to avoid homelessness. The rejection by their families adds to the physical and mental strains/challenges that homelessness persons are known to struggle with.
According to Promises Treatment Centers(PTC), people often use drugs and alcohol to cope with stress or emotional pain, escape from problems, or gain acceptance. Although anyone can become addicted, lesbian, gay, bisexual and transgendered individuals are at a greater risk. It is estimated that LGBT youth are three times more likely than their heterosexual peers to become addicted to drugs. Furthermore, LGBT individuals are less likely to seek help for addiction. Two of the leading causes in making LGBTQ vulnerable to addiction is rejection when coming out and lack of family support, according to the PTC.
A nationally representative study of adolescents in grades 7-12 found that lesbian, gay, and bisexual youth were more than twice as likely to have attempted suicide as their heterosexual peers. Growing up, queer people can tell they are different from the crowd. They go to school and feel like a misfit with no one to identify with. Sunday comes around and they brokenheartedly sit at the pew and hear a church "leader" preach about how "homosexuality is wrong, gay people go to hell, a man was meant for a woman, etc." If they aren't supported at home, because of your "rules," where do they go to feel accepted? In result, the only answer to this rejection they feel is taking their own life.
Dear parents, we still get it. Yes, its your house and you have your rules. However, when it comes to your child's gender identity and or sexual orientation, don't use your rules against them. Home is like a cocoon where your child should grow into a hardy warrior. Accept, support, and allow their identity to develop so healthily that they emerge into the outside world with strong wings.
REAL LIFE. REAL NEWS. REAL VOICES.
Help us tell more of the stories that matter from voices that too often remain unheard.