Sanibel Island was named the No. 1 family-friendly vacation spot in the country during NBC's Today show after winning two categories in a readers' poll from FamilyFun magazine: The best family-friendly vacation spot in the U.S. and the top tourist town. Beloved for its white-sand beaches and abundance of natural treasures and wildlife, it's no wonder Sanibel is a vacation haven for families.
If you're not familiar with the area, Sanibel is a barrier island located near Fort Myers off the Southwest Florida Gulf Coast. The island has a laid-back tropical, Caribbean feel that also offers the family oasis of Martha's Vineyard and it also has pretty awesome sunsets that drop off into the water.
Even here on The Huffington Post it's been written: If You Like Seashells, You Should Go To Sanibel Island STAT. Apparently, the island's beaches' happen to have more seashells than an average beach, making it the perfect place to collect shells and even sand dollars thanks to its east-west orientation. Just be sure to leave any live Conch shells on the beach or risk breaking the state's strict shelling laws.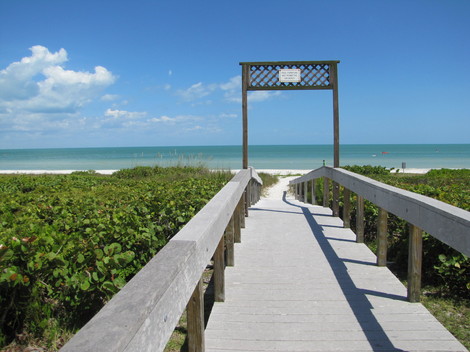 Ready to head there? Well, below are some visitor tips!
Occupying a private, mile-long stretch of white-sand and shell-strewn beach, Sundial Beach Resort & Spa is the largest hotel on Sanibel Island. Thankfully, the resort doesn't feel big or impersonal though. Instead, it's quite cozy, yet has everything families need including a marketplace, an upscale restaurant, poolside tiki bar and two casual eateries and an ice cream shop. Guests can select from spacious fully-equipped condominium accommodations in various sizes, complete with kitchen, living room and dining area. There are also five pools on the property and a mini-water slide. Read full review and video at TravelingMom.com.
Island Cow - featuring classic Florida dinner fare and seafood, the menu is large, the interior eclectic and free cornbread is served while you wait. There is also a tiki porch in the back with live parrots and drinking games.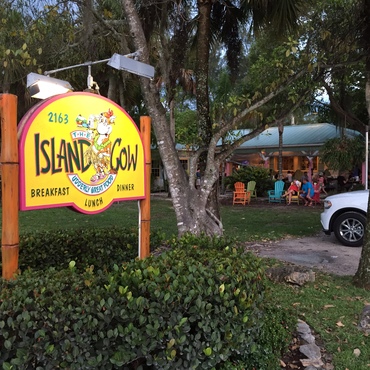 Sea Breeze Café at Sundial Resort - indulge in chef prepared cuisine as you dine overlooking the beautiful Gulf of Mexico. The lobster platter was delicious and the restaurant featured live music.
Blue Giraffe - Cheery, kid-friendly eatery with patio dining for seafood and breakfast.
Go for a bike ride! Sanibel also won the Silver Award for Bike Friendly Community so take advantage of the safe, wide, paved bike paths throughout the island. There are also several bike rental shops that will even deliver your wheels to your hotel. Plus, some lodging will provide complimentary bike rentals for guests like at Sundial Resort where we also borrowed a cart to trail our twins behind dad's bike as we peddled to The Sanibel Island lighthouse.
Visit the JN 'Ding' Darling National Wildlife Refuge where we enjoyed an open-air shuttle ride and explored the mangroves estuary and area wildlife. The Education Center also includes a children's area with interactive exhibits.
You can also safely view shells and sea specimens at the Bailey-Matthews Shell Museum, which also has a colorful kid's lab with puzzles and books. It is also the only museum in the United States that is solely devoted to shells and the mollusks that make them.
Go on an 1.5 hour Dolphin & Wildlife Cruise with Adventures in Paradise, where we had dolphins riding in the boats wake and popping up alongside us.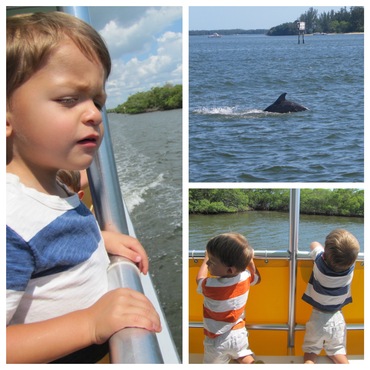 Have fun on Bowman's Beach, the quietest and most remote stretch of sand in Sanibel with a historic lighthouse and rustic boardwalk.
Related