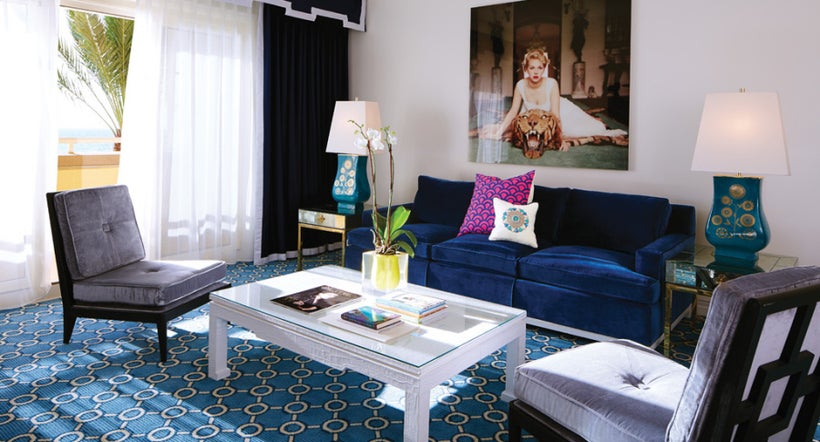 It's not surprising that the most popular colors for sofa upholstery are all in the neutral family. Going with a brown, beige, gray, black, and white upholstery makes sense for an anchor piece that's expected to go with décor schemes now — and years later. But there's a pretty good argument for choosing a bolder hue. Instead of thinking of a sofa as a utilitarian piece that's meant to blend in, consider it the same way you would a large piece of art. An unexpected color, scale, or shape brings drama to your living room. Besides, if it's a color you love, you won't get sick of it. Thinking of going in a bold new direction? Here are our favorite sofas in vibrant shades of red, orange, blue, purple, and green: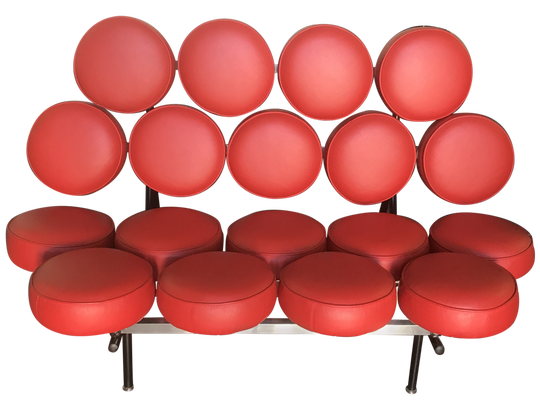 This sofa by the iconic mid-century designer is sought by collectors. It's a great piece to place against a white wall to draw attention to its unique silhouette and enhance the red-apple hue of the leather upholstery.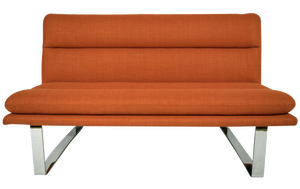 The mid-century era didn't shy away from color. This vintage armless sofa is an ideal choice for small rooms, but not just for its size. The vibrant orange upholstery brightens up a space, keeping it from feeling cramped.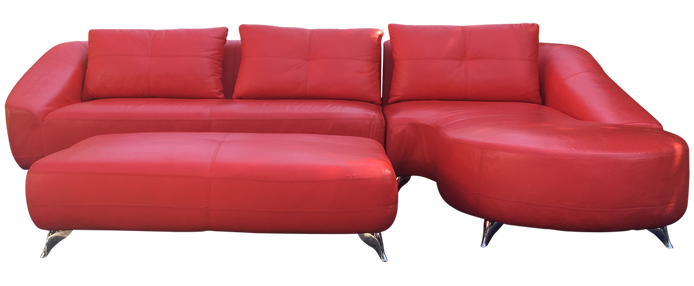 The size and scale of a sectional is already eye-catching, so why not make it even more of a statement? The rich red leather upholstery of this modern design definitely draws the eye…and invites everyone to take a seat.

Though undoubtedly bold, we've found that deep blue upholstery can often function as a neutral in an interior. The shade pretty much goes with everything, especially when combined with a streamlined shape that can work with a variety of décor styles.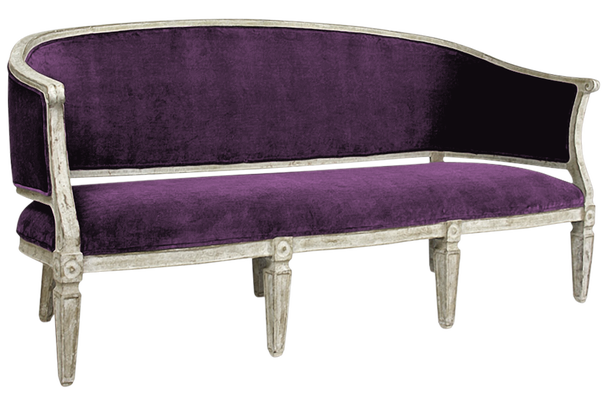 Incorporate Pantone's Color of the Year into your décor with this stylish sofa. This fashion-forward color also helps make the antique-inspired frame feel a little less formal.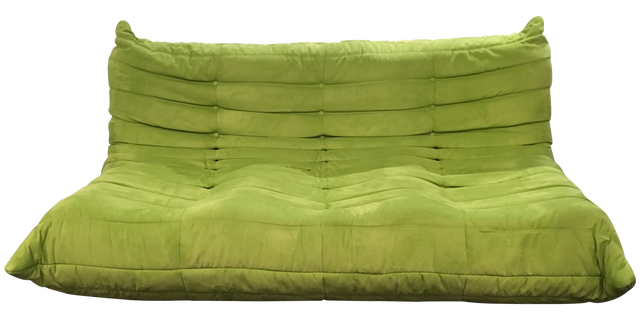 This love seat couldn't be more comfortable, thanks to a thoughtful design that provides support without feeling rigid. The lime green upholstery adds a fun touch that makes it a great option for family rooms, game rooms, and even kids' rooms.

If you're looking for a sectional with a more tailored feel, this Duralee design is just right. The dark blue velvet upholstery takes on a different look depending on the light in a room. During the day, the shade resembles a brilliant sapphire. At night, the upholstery has a rich, darker look.
Calling all HuffPost superfans!
Sign up for membership to become a founding member and help shape HuffPost's next chapter
This post was published on the now-closed HuffPost Contributor platform. Contributors control their own work and posted freely to our site. If you need to flag this entry as abusive,
send us an email
.