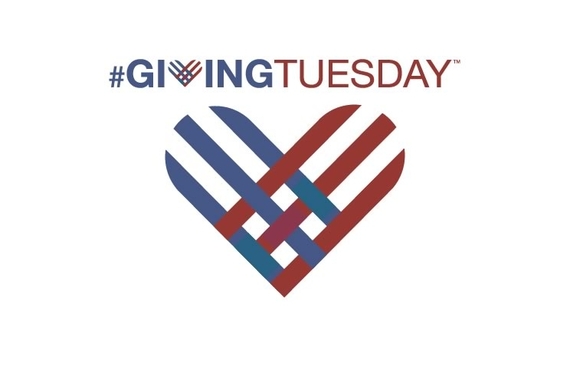 Image credit: Forbes
Pumpkin spice lattes at Starbucks, a crisp chill in the air, the kids back in school. These signs can only mean one thing: fall is here and the busy holiday season is just around the corner! With less than two months to go, now is the time for small businesses to get serious about holiday marketing. That could mean launching seasonal SEO and PPC campaigns, enhancing on-site or in-store decorations, offering seasonal custom services, or using Google ad extension. But in the rush to capitalize on your slice of the Black Friday or Cyber Monday pie, don't forget about #GivingTuesday and the importance of integrating this holiday event into your CSR plan.
Celebrated on the Tuesday following Thanksgiving, #GivingTuesday is a global day of giving fueled by the power of social media and collaboration. Now entering its fifth year, #GivingTuesday has grown from a day to encourage philanthropy in the midst of holiday consumerism to a global movement. The idea behind #GivingTuesday is simple but profound: how can we harness the power of social media to bring real change in our local communities by bringing together nonprofits, civic organizations, small businesses, and families?
In 2015, #GivingTuesday raised more than $116.7 million dollars from over 700,000 online donors in 71 countries. Individuals are encouraged to donate locally to support nonprofits and civic organizations making an immediate difference within their community.
Why Should Your Small Business Participate in #GivingTuesday?
As companies of all sizes are learning, corporate social responsibility (CSR) is no longer optional. Consumers vote with their wallets, spending money with brands that align with their values around employee welfare, sustainability, workplace wellness, and community development. The same goes for employees. Top Millennial talent wants to work for companies that share their values and ethics. Nearly two-thirds of Millennials say they want to work for an organization that makes a positive impact on the world, and half would choose purposeful work over a high salary, reports The Guardian.
So what does this have to do with your small business? Many small business owners are passionate about causes and want to align these passions with local organizations and nonprofits. In Houston, Madeksho Law Firm helps stray and abandoned animals through A.D.O.R.E. Houston, a nonprofit dedicated to finding permanent homes for abandoned pets. Altered Seasons, an eco-friendly candle company, provides meals to Americans in need through Feeding America.
But running a CSR program can also be time and resource intensive. For small businesses, the key to successful CSR is partnerships with like-minded organizations and businesses- and #GivingTuesday shines the spotlight on these business opportunities.
Maximizing Small Business CSR Impact with #GivingTuesday​
Get personal. For small businesses, CSR is personal. Company founders are often still running the business and hierarchies are flatter. Employees, like management, may be drawn to similar causes and have a very personal stake in the community. Your business doesn't have to tackle a major social challenge - like global poverty or AIDS in Africa - to make a difference right in your community. #GivingTuesday is a reminder that giving starts at home. Whichever cause you choose, select one that is personal, authentic and real to you and your business.
Maximize impact. You don't have to make a huge corporate donation to make an impact. But you can help smaller donations of $10, $20 and $50 add up even faster. Hold a company-wide matching challenge to motivate employees, friends and family to donate to the chosen cause. Extend this challenge to customers and clients, too. A generous offer to match or double donations will maximize impact in your community and motivate everyone to participate.
Give in-kind donations. Do you have a product or service that could make a difference for your chosen cause? For example, if you run a restaurant or coffee shop, can you donate food or meals to a homeless shelter? If you run a professional services firm like an accounting firm or a consultancy, can you offer pro-bono hours to the cause? Don't overlook excess inventory, including outdated office supplies or products that are still in good working condition. With budgets tight, smaller nonprofits have to skimp on many of the office supplies we take for granted. Contact nonprofits in your community to get a "wish list" of their most needed supplies and work with your employees to fulfill this list.
Bottom line:
As your business gears up for the holiday season, remember there's more to seasonal prep than optimizing your Google Adwords extensions for holiday-themed content or even planning the company office party. Join the global #GivingTuesday movement and discover how a small donation can make a significant impact in your community.
Related