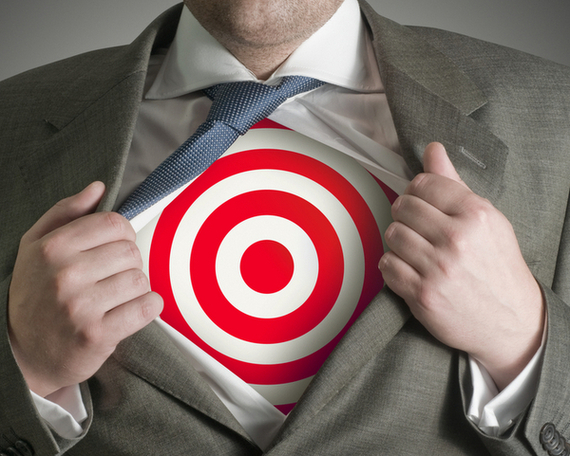 Is your loyalty for sale?
Would you remain true to a company, no matter what it does, in exchange for a platinum card or the promise of "free" or discounted product?
Target is hoping so after more than 40 million customer credit-card numbers were compromised on Black Friday. Its response? A 10 percent-off bribe offered to holiday shoppers this weekend.
Perhaps the retailer knows its customers too well. Give 'em a few bucks off -- or better yet, something "free" -- and they'll overlook anything. (Never mind that almost nothing is free and that the definition of "free" we've come to accept is misleading, harmful and wrong.)
Face it: Too often, your business goes to the highest bidder, especially in travel. But maybe we're thinking about loyalty in the wrong way.
Customers like Bill Rowell, who gave an entire career's worth of loyalty to American Airlines, are discovering this warped concept of loyalty.
"I was amazed when I passed the 25 year and 30 anniversaries with AAdvantage that American did not bother to send even a 'thank you' email, much less some kind of special offer," he says.
He feels the airline took his business for granted because he was based in Dallas, and in exchange for benefits like upgrades and perks, the business travelers he knew in the AAdvantage program offered their blind allegiance to the airline and "did handstands" in order to be treated with a little dignity.
And for what? American, like other legacy airlines, eventually just moved the goalposts, reserving VIP treatment for an ever-smaller group of elite-level passengers. Rowell felt like he was on a hamster wheel. After more than three decades of loyalty to American, he concluded that American "did not care" and he switched to Southwest Airlines.
American's definition of "loyalty" seems to be as follows: Give us your money and you can earn points toward a "free" flight and the possibility of an upgrade. But we offer no real guarantees. (Oh, and P.S., the miles don't really belong to you and we can change the program rules at any time.) The only guarantee we're interested in is your cash.
Why loyalty is like trust
But this isn't yet another critique of travel loyalty programs which, as I've noted time and again, only benefit a handful of consumers who take the time to study the program rules as if they're holy scripture.
Actually, I think it's time for a new view of loyalty.
When I think of loyalty, I think of cheese, coffee and the color blue. In that order.
Loyalty means you want to give the company business because you like its products.
This summer, my family and I visited Tillamook, Ore., and had an opportunity to tour its cooperative cheese factory. We love cheese but we hadn't considered ourselves brand-loyal, unless you count the really expensive Gruyere with the Swiss flag that I buy every now and then at my supermarket.
My kids loved the factory tour. Everyone was friendly, they offered us delicious samples, and they explained how their cheese was different from other cheeses. We bought Tillamook extra-sharp cheddar at the factory store and enjoyed some that evening with a chilled bottle of New Zealand Sauvignon Blanc.
We're now loyal to Tillamook products. It didn't take a loyalty card or points to convert us -- just a darned good product. We will go out of our way to buy a block of Tillamook cheddar and we will pay more for it. Yeah, it's that good.
True loyalty overcomes everything. Take Starbucks coffee, for example. My family loves Starbucks. When you're driving through flyover country, as we often are when we're on assignment for our family travel blog, where else can you get a decent Americano? Also, the kids adore Starbucks' scones, donuts and breakfast sandwiches.
On our recent trip to Seattle, we made a pilgrimage to the first Starbucks store at Pike Place Market.
Starbucks and I have a tense relationship outside its stores. I've written about the company in the past and the head of its public relations department used to work for an airline that I criticized on a regular basis. Let's just say I'm not on his Christmas card list.
So what? I would drive miles out of my way for a Starbucks espresso. And here's a confession: I participate in its loyalty program, too, though I don't keep track of the "free" drinks it supposedly offers and care absolutely zero about the color of my card.
True loyalty overcomes even overt animosity, as in the kind JetBlue shows for my consumer advocacy work. Time and again, the airline hasn't just ignored my efforts to help its passengers as an advocate, it has gone out of its way to say it will not respond, because it doesn't want to resolve cases "through the media."
And yet, I love JetBlue. It treats its passengers with respect. Yeah, I have a TrueBlue account somewhere, but I often forget to input my number when I'm flying. It means nothing to me.
I should also say that when I'm flying on JetBlue, I always send a tweet out to @JetBlue thanking it for the lovely travel experience, and it is always so gracious with a response, even though the social media folks know who I am.
It isn't something that's coerced. It's not achieved with gimmicks or even discounts (you listening, Target?). It's a quality product -- an amazing block of tangy cheddar cheese, a great cup of coffee, or a dignified flight experience.
Come to think of it, how dare they use the word "loyalty" to describe those other programs? They are nothing more than schemes that force your indentured servitude to a company offering substandard service.
Maybe it's time to rethink what we mean by "loyalty." Maybe real loyalty, like trust, must be earned -- not coerced or bought.