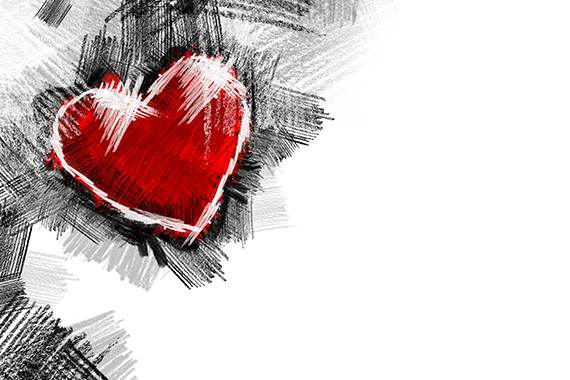 "What if my passion isn't good enough?"
I was recently asked this question at one of my corporate speaking gigs.
When I talk to attendees of my seminars or to new clients, I often encounter the same lost person I once was.
For the longest time, I had no clue what I wanted to do with my life. I didn't know "my purpose."
I remember when I was in high school prepping for college, I had a meeting with the prep school counselor who asked me what I wanted to do in the future. I responded, "I want to become an international business lawyer."
How did I come up with that answer? I had read a newspaper article about an international business lawyer and thought it sounded so cool.
Around the same time, a bestselling Japanese novel had a main character who was an international business lawyer. I was fascinated by the story of how he negotiated with diplomats and CEOs, and made big, important company deals.
This was also around the time when a Japanese investor took over New York's Rockefeller Center.
I started researching how to become a corporate lawyer and discovered how difficult it is to pass the bar in Japan. Some people try for years and years to pass.
I thought, "Nah, I don't want to do all that hard work."
My passion for international business law receded pretty quickly.
I had absolutely no clue what I wanted to do, but one thing I did know was that I wanted to be a global citizen who worked in the international arena. So, I decided to study international business.
Once I got into college, I traveled intensively around the world. I studied a year in Hong Kong because the BRICS were rising and I wanted to be ahead of the curb. I also realized how fascinated I was with marketing, especially with branding.
When it came time to start job hunting, I set my sights on the advertising world. My focus paid off. I got a position as a media buyer in one of the major ad agencies in Tokyo. I worked in the industry for eight years. I loved it, but it still wasn't "the one."
I was 30 years old when I stepped my foot on the Yale campus to get my MBA. I was definitely in the older group and surprised by how unprepared I was.
I quickly discovered how difficult it is for a type-A personality to survive in a competitive environment without knowing what you want.
From the outside, it was probably hard to tell that I was feeling defeated. I almost dropped out from Yale. I wrote all about it here.
Your passion doesn't need to be grand or magnificent.
My biggest mistake was getting stuck on thinking I needed to have a big, fancy "passion." I thought passion had to be something in the scope of "changing the world."
No one told me that passion is more down to earth, simple, raw, and honest.
You don't need to have a passion that sounds impressive.
That's what I finally learned and I want to pass on to you.
Passion is what you naturally want to do. Not what sounds good.
If you feel lost, don't worry. You were just temporarily misguided. You can now get on your path to true success. It's never too late.
Simple words are incredibly powerful.
My passion is simple: I want to help people shine.
That's it. That's what it always was. I just didn't see it till a few years ago. It was always inside of me, in everything I did and everything I valued.
Your passion may be your family, your health, eating, traveling, caring for animals, caring for children, or seeing people smile. There are as many passions as the number of people in this world.
Each person's passion is equally valuable and unique.
The best passion is the one that you chose, that fills you with joy, purpose and excitement. There are no ranks in the world of passion.
Stop worrying whether your passion is good enough. You'll definitely have to leave that thinking at the door before your try to pursue a purpose that lights you up on the inside.
There is one thing I'm sure of: You and your true passion are already enough.
When I start working with new clients, we begin with an exercise called "Connecting the Dots."
Here's how it goes: Imagine that every event in your life is a dot. And every dot is connected to the others. They might seem unrelated at first glance, but when you step back and study your own life, you will see the trends.
That's just one of the techniques I use to guide my clients through the many layers of their lives.
Trust me. It's inside you.
So, what is your passion?
Nozomi Morgan, MBA, is a certified Executive Coach and the Founder and President of Michiki Morgan Worldwide LLC. Addition to coaching, she speaks and trains on leadership, career, professional development and cross-cultural business communication.
Calling all HuffPost superfans!
Sign up for membership to become a founding member and help shape HuffPost's next chapter