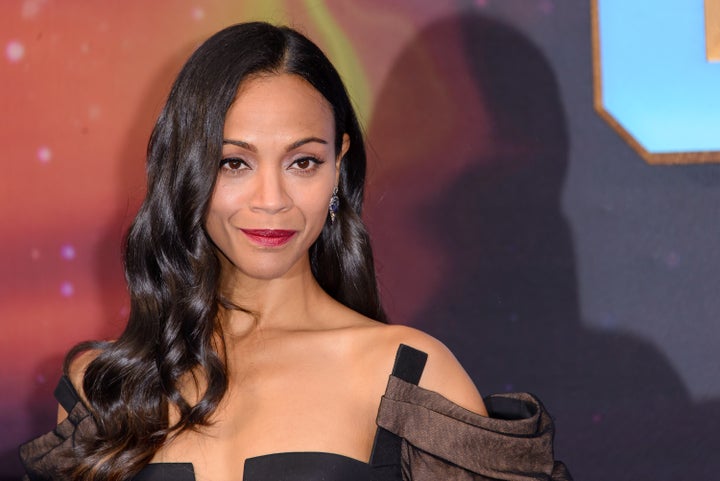 When shopping for clothes for her three sons, Zoe Saldana cares more about whether her kids like the clothes than the section in which she finds them.
In an interview with Refinery29, the "Guardians of the Galaxy" actress explained how she picks out toys and clothes for Zen, her youngest son whom she welcomed earlier this year, and 2-year-old twins, Bowie and Cy. For her, it's all about what her kids like, whether it's a color, design or another detail of the clothing.
"We choose it because they need pants, they need shirts, and things like that," she said. "But if they have a preference of a color or a shape or a person or an animal or a story, we will never choose things for them because of their gender."
Saldana then told Refinery29 that her twins have actually been mistaken for girls because she and her husband, artist Marco Perego, dress them "quite colorfully."
Saldana expressed the same sentiments in an interview with People earlier this month. She said Cy and Bowie have particularly been into picking out their shoes. Their preference? "Different pairs of glittery, bright pink trainers."
"We get them their masculine ones. They don't like those," she said. "They want the glitter, the glitter bright pink ones, and we're like, so be it."
The mom of three also said she never avoids the girls' section when shopping for her kids, who like wearing leggings and lots of color. Saldana simply wants to make sure her sons enjoy picking out their clothes.
"So we find ourselves always sliding into the girls' section, and we have fun."
The HuffPost Parents newsletter, So You Want To Raise A Feminist, offers the latest stories and news in progressive parenting.
Related