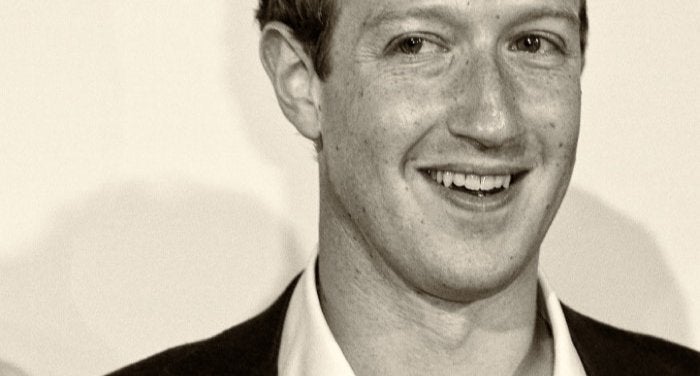 At the beginning of the year, Mark Zuckerberg set himself an ambitious challenge: visit and meet with people in all 50 states by the end of the year. It didn't take long for speculation to begin. Some suggested the Facebook CEO was positioning himself to run for president in 2020 or 2024. Tellingly, in a world where the lines between fact and fiction blur increasingly, some believe that Kanye West is also waiting in the wings.
Although the prospect of the ambitious billionaire CEO of the world's most powerful media company running for president sounds like a plot for the next James Bond movie, Zuckerberg sharing a nearly 6,000-word manifesto with his audience of 1.8 billion should grab your attention.
In the document, Zuckerberg talks about inclusive, online communities that are supportive, safe and informed environments. Surely a manifesto aimed at creating a social infrastructure to bring people together in a global community checks all the right boxes; however, I cannot help wonder whether, in Zuckerberg's imagination, the planet which we inhabit is merely a real-life version of his favorite video game, Civilization?
What I mean is that Facebook is no panacea. It is guilty of promoting fake news and built on the back of advertising. And Zuckerberg himself is characterized as someone that buys any rival who threatens the future of his platform. When Snapchat resisted his charm and the golden handshake that usually follows a successful acquisition, what did Zuckerberg do? He replicated Snapchat's features in a bid to neutralize the opposition.
In fact, now LinkedIn finds itself in Mr. Zuckerberg's crosshairs. He revealed plans to release a new feature that will enable employers to post job listings on their Facebook pages. It seems the social media giant is looking to expand into yet another market, growing more and more to cover every inch of the Internet.
"This new experience will help businesses find qualified people where they're already spending their time—on Facebook and on mobile" - Facebook Blog Post
Is Zuckerberg the Right Messenger?
The message can be spot on, yet can fall on deaf ears if the messenger is incorrect. As I look to Zuckerberg's past, his actions, his attitude toward authority and businesses, I question whether he is the right person to deliver the message of solidarity, truth, and community.
If any of us held the prestige and status of being one of the most successful people on the planet, wouldn't we want to make a difference? In many ways, it's ironic that those who live socially and politically inactive lives seldom bear the brunt of criticism; yet when someone who is trying to use their money to effect positive change, we tend instantly to target them with skepticism. Zuckerberg could very well be the best messenger, solely because there is no one like him.
"When you bear in mind Facebook's acquisition frenzy and technological mimicry, the manifesto, coming from an advertisement-driven business, can reek of moralistic globalization for the purpose of turning a profit."
The biggest obstacle the manifesto must overcome is the separation between word and deed. To launch a battle against isolationism while living in isolation on a 700-acre estate in Hawaii is a hard sell. To attain full effect, the messenger must embody the message.
When you bear in mind Facebook's acquisition frenzy and technological mimicry, the manifesto, coming from an advertisement-driven business, can reek of moralistic globalization for the purpose of turning a profit.
I'm not saying that's the case. I don't know what's going on in Zuckerberg's head. Nevertheless, I applaud his words, and I hope that he will come to embody the message he carries. For now, there is a conflict to mitigate between past actions and present promises. I don't think I am alone in being the skeptic.
For these reasons, I suspect that LinkedIn has little to worry about. Facebook is not a professional platform and never will be. LinkedIn is a professional environment where users tend to eschew politics and pleasure beyond business. Overlapping a career tool and Facebook will surely raise concerns and stonewalls for users wary of mixing the two.
LinkedIn's biggest strength is the fact it is a professional network of users. With the recent update, I'd hate to see LinkedIn try to morph into a Facebook clone. In the future, that might discourage users and raise eyebrows when LinkedIn tries to do good, much as Zuckerberg's manifesto has done.
Related
Popular in the Community