WASHINGTON -- The federal government shutdown already has led at least one state to shutter a nutritional food program for struggling women and infants on Tuesday.
The U.S. Department of Agriculture announced Saturday that a shutdown would hobble the $7 billion Special Supplemental Nutrition Program for Women, Infants, and Children. The program, known as WIC, provides healthy-food vouchers, nutrition education and breastfeeding support to roughly 9 million poor women and their children.
States administer the program and each will handle the federal shutdown differently. On Tuesday morning, Utah's Department of Health announced its WIC program would be closing its doors to new clients.
"The decision is, basically what little money we've got to carry forward we should spend that on getting as much food to people as possible rather than continuing to take new clients and continuing to issue new vouchers," department spokesman Tom Hudachko told HuffPost. He said the state's 60,000 existing clients will continue to receive benefits during the shutdown.
"We're going to go ahead and close the clinics today at 5 o'clock," Hudachko said. "All of the WIC staff in the state will be furloughed at that time and that will allow us to continue to honor the vouchers that are existing."
Many more state WIC programs will be limping along until their reserves run out, said Douglas Greenaway, president of the National WIC Association, a nonprofit group that advocates for the program. The USDA is currently trying to prop up some WIC programs in the neediest states with $125 million in contingency funds, but Greenaway said that safety net will only provide a limited number of resources.
Arkansas, for instance, was planning to furlough its employees and stop providing new WIC vouchers to recipients. But the USDA said it will prop up Arkansas' program on a week-by-week basis.
"We were going to try to send [recipients] over to Medicaid to see if there were any other options for them," said Cathy Flanagin, a spokesperson for the Arkansas Department of Health. "But now I would say, at least for today, it's business as usual."
The District of Columbia said its contingency plan could keep the WIC program running for 48 days. But program enrollees in other jurisdictions may start seeing their food vouchers rejected.
"In all likelihood in coming days, as states run out of money, vendors will be told they cannot accept those checks," said Greenaway.
Greenaway called the shutdown a "double whammy" for the program, because in addition to losing access to foods and other kinds nutritional assistance for themselves and their babies, women could completely lose faith in the program's ability to help them.
"Part of the problem here is spreading fear and alarm among vulnerable mothers and kids," he said. "We have nobody to blame but Congress, and a very specific bunch of them."
UPDATE: 10/2/13 -- The Utah Department of Health announced Thursday that the USDA had granted the state $2.5 million worth of emergency funds to keep clinics open and distribute benefits to new clients.
"Staff will return to clinics as soon as possible and can begin issuing new food vouchers immediately upon their return. It is anticipated all clinics will be open by noon tomorrow, Friday, October 4," the department said in a release. "Clinics in Salt Lake County and Summit County that used local emergency funding to keep their doors open during the shutdown will be able to begin issuing new food vouchers immediately."
The department added that the funds would sustain Utah's WIC program through the month.
HuffPost readers: Worried about your WIC benefits? Tell us about it -- email lbassett@huffingtonpost.com. Please include your phone number if you're willing to be interviewed.
Before You Go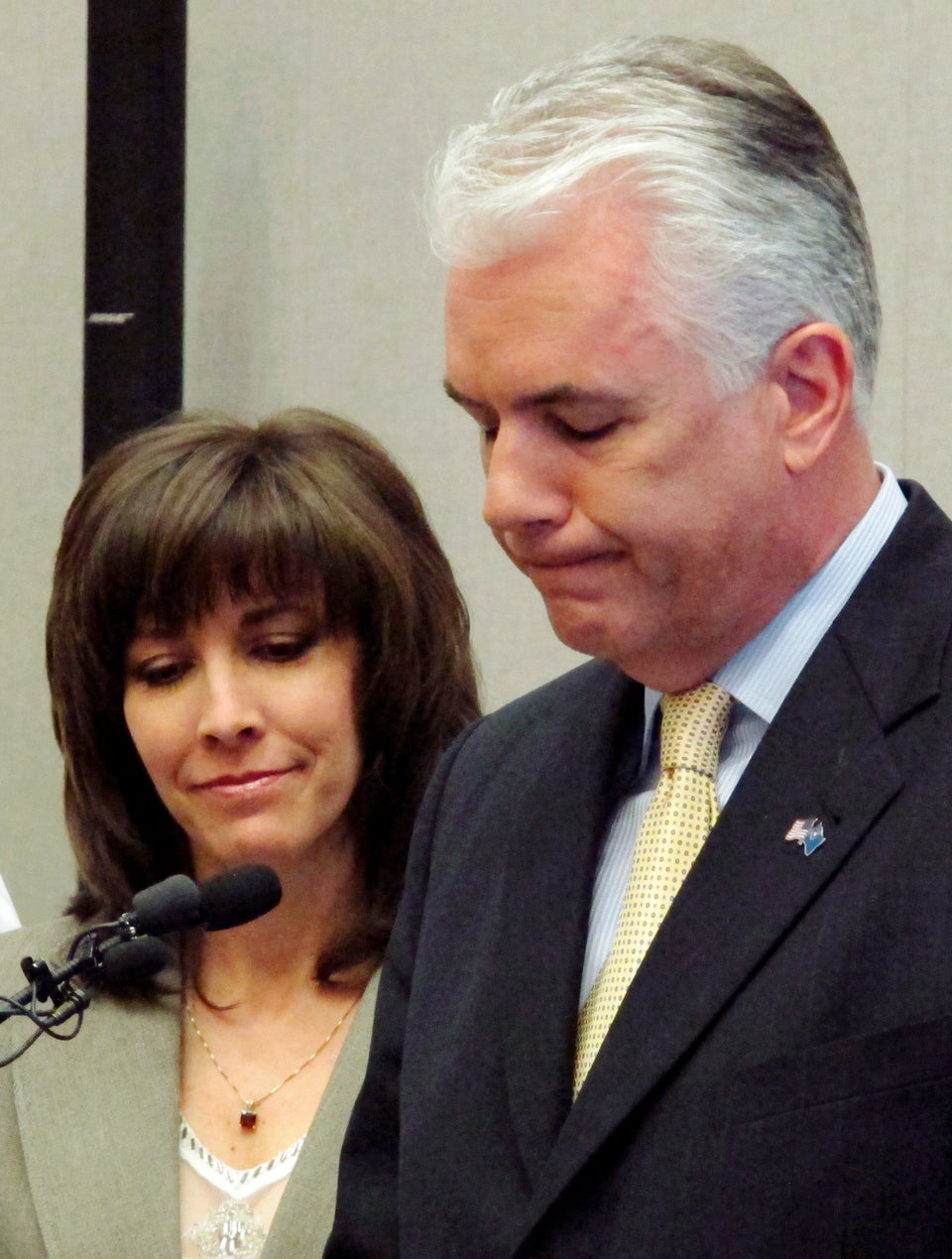 Biggest Political Hypocrites
Popular in the Community