On January 22, 2016, John Polo lost his wife Michelle to a rare form of cancer she'd been fighting for three years.
A week later, Polo was looking through old photos on her phone when he flipped to something that left him speechless: A picture of Michelle trying on the wedding dress he never had the opportunity to see her wear.
That's my wife.

In her wedding dress.

A wedding dress that I never got to see her in.

We were married at the courthouse a few days before her first surgery was scheduled to take place.

We rushed there. To become man and wife.

Not knowing if she would make it out of the surgery alive.

After the cancer came back and she was terminal, we decided to plan a real wedding.

She didn't make it to that real wedding.

She died two weeks before it was scheduled to take place.

I have so many regrets.

Not getting to see her walk down the aisle is atop that list.

But, she got that dress. Her dream dress.

She loved that dress SO much.

While at hospice, she would talk to people about how great the wedding was going to be.

She wasn't coherent enough to realize that she wasn't going to make it to there.

Michelle died without me ever seeing her in that dream dress.

A week after she passed away I stumbled across this picture in her phone.

I lay motionless in bed, both happy and devastated.

Tears flowing down my cheeks as I laughed aloud at the memory of how giddy it made her.

My bride.

In her dress.

I want to live a long life.

I want to remarry and have grandkids.

I want to write and teach.

I want to spread my message to the world.

I want to tell them everything I have learned about love, loss, grief and healing.

But.

When it is my time, I am running up there.

No - I am sprinting up there!

To see her.
The incredibly touching story received over eighty-eight thousand "likes" and six thousand shares on Facebook. One woman even took the time to Photoshop Michelle's image onto a wedding backdrop:
In an interview with HuffPost, Polo said he was touched by the response to the post and shared more about his love story with Michelle: The couple dated for a year in high school but like most high-school couples, they broke up and started their separate lives.
The pair reconnected in 2011. Polo fell hard for Michelle again and proposed in July of the following year.
"I thought she was hilarious, without trying to be," said Polo, who runs the blog Better Not Bitter. "And she was so kindhearted and the best mom ever. She had a very rough life, but she always had a smile on her face."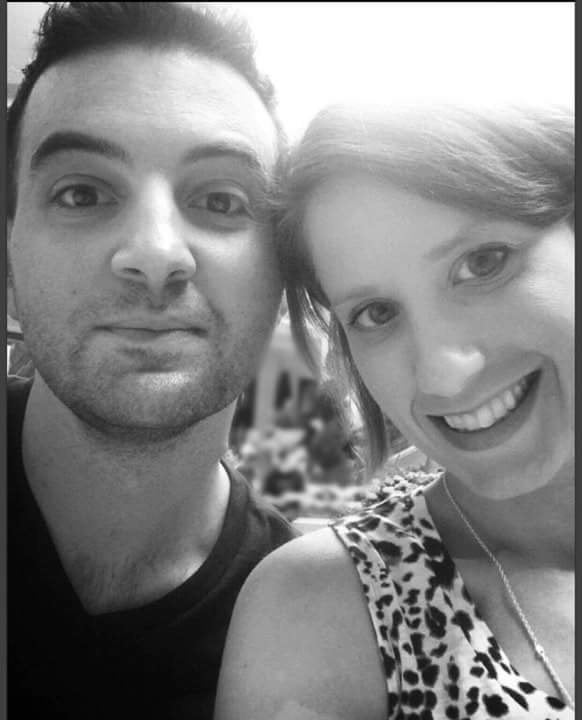 In July 2013, doctors discovered a tumor in Michelle's kidney, the result of an extremely rare form of cancer called proximal-type epithelioid sarcoma (PES).
A week before her first surgery, the pair wed in a quick courthouse ceremony.
"I had to hold her up from the pain but we wanted to make sure it was legal and official before her surgery," Polo told HuffPost. "Immediately after we exchanged vows, we went to the emergency room and the nurses brought us wedding cake."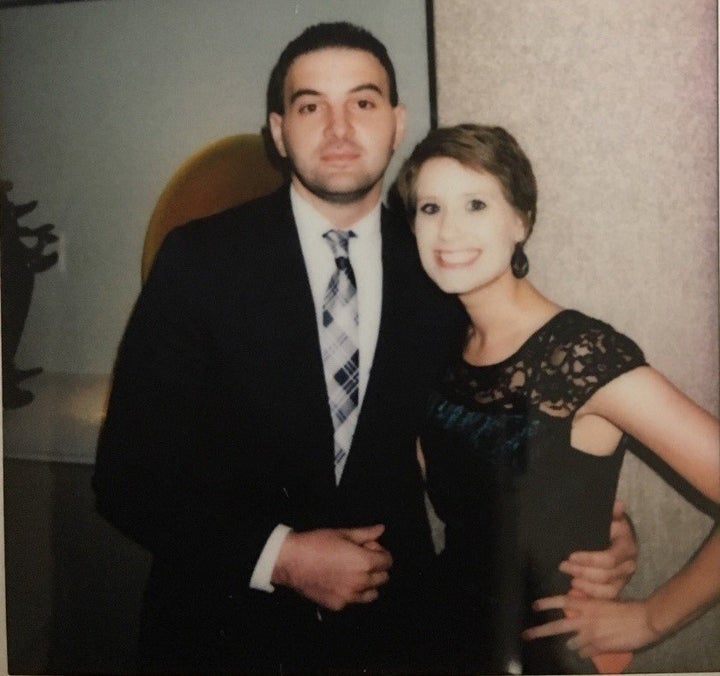 Initially, the surgery seemed like a success, but the cancer eventually returned, surfacing in her liver, ovary, tailbone and lungs.
"Michelle had just turned 30 when she passed," Polo said. "Sometimes I think of these things and just shake my head, I swear."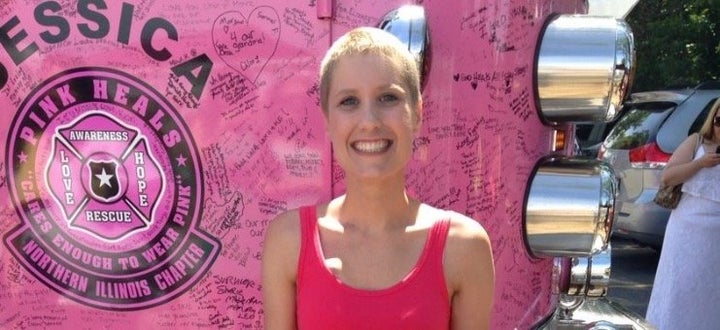 Polo ― who's saving the wedding gown for his stepdaughter to wear some day ― said that Michelle had envisioned a quaint, but beautiful wedding with close friends and family.
"We were going to do it in February 2016 at the Ivy Hotel in downtown Chicago but she passed away a few weeks before that," he said. "Neither of us were big on weddings but we were both so excited about it. She was supposed to walk down the aisle to 'At Last' by Etta James."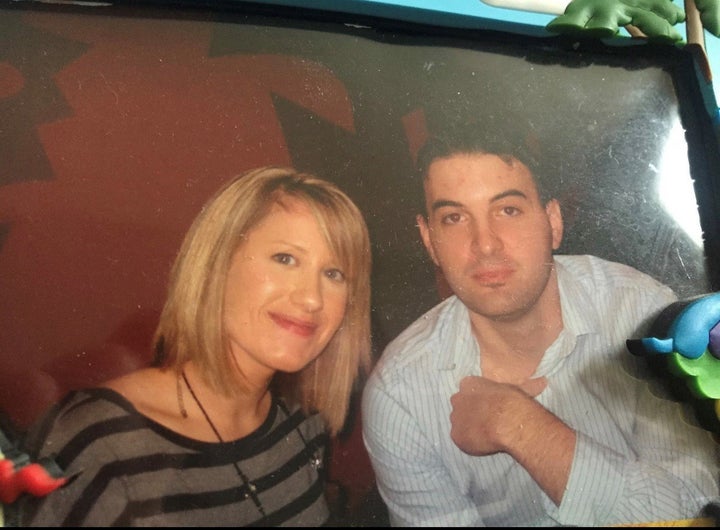 Today, Polo said blogging about life with and after Michelle helps him keep her memory alive.
"Writing and speaking about love, loss, grief and healing have become a deep passion for me," he said. "It is healing to me and to others. I lost the love of my life and didn't think I could survive it, but I did. It's only because of the strength that she gave me."