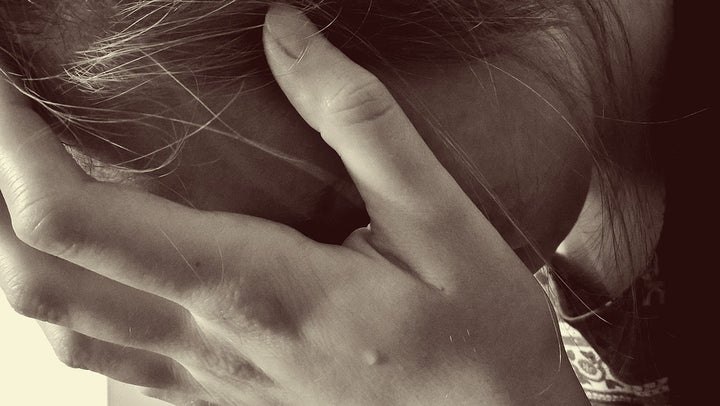 This Post originally appeared on the website, Young, Widowed & Dating. YW&D is dedicated to helping the young, widowed community restart their heart after the death of their spouse.
"I wonder what his wife did that led him to that decision."
I let those words swirl around in my head as I tried to make sense of them.
"What his wife did?" I asked aloud.
"Yes, she must have done or not done something to make him commit suicide."
I explained how ridiculous and ignorant the statement sounded but it seemed to have fallen on deaf ears. I was very troubled by the conversation as there are many widows who lost their spouse to suicide in the Young, Widowed & Dating support group. I began to wonder if they had to deal with hurtful comments such as this in addition to the negativity widows sometimes hear from coworkers, peers and even family members.
An informal post in the group confirmed my worst fears. People can be vicious and thoughtless with their words, failing to realize their impact on the surviving spouse and even their children.
"Suicide is still a taboo subject," said LaTisha, who became widowed nearly six years ago. "People don't want to discuss it and you get treated like the plague because of it. Even after all this time, there are still people who say I 'drove him to it'. They say it to my face and behind my back."
After her husband's death, she found there was an obvious change in others' attitudes towards her and on occasion, her children.
"When people find out your spouse committed suicide they behave different," she explained. "There were many parents who would not allow their kids to hang around my kids anymore. It was almost as if they thought they would 'catch suicide' or something."
Fellow member, Brittany, can relate to feeling judged by others. She was asked if she didn't 'see the signs' leading up to her husband's suicide. As a counselor, that question was especially upsetting.
"I know all of the signs," she said. "I remind myself that I did everything possible to help."
She has found journaling to be an outlet for working through the added range of emotions that come with being the spouse of one who dies by suicide. Therapy has also helped her address feelings of anger and abandonment.
When widow Auralay turned to therapy via a support group, she was faced with the same 'bonehead' questions. Upon sharing that she'd lost her son to suicide and then three years later her husband to the same fate, the questions ranged from "What did you do to make God punish you so bad?" to "Did you ever mess with the occult?" and "Why did these things happen to you?"
She found her friends and family weren't much better.
"I've never been so hurt, traumatized and humiliated as when I was isolated, abandoned and persecuted by family and friends," she said. "It was like I was covered in black goo that no one wanted to be around."
This 'black goo' Auralay described is a common frustration shared by the group's widows. Many say this goo seeps into their dating life as well.
Allyson, who writes and teaches about grief, finds people are extra defensive and judgmental when it comes to widows by suicide starting to date or fall in love again.
"I've heard it over and over," she said. "Some people perceive my husband's death was my fault. To them, I don't deserve happiness again, ever."
Suicide goes against all laws of self-preservation. It's a tough subject to discuss, yet according to the American Foundation for Suicide Prevention, it is the 10th leading cause of death in the United States. More than 42,700 Americans die by suicide each year and for every suicide, there are 25 attempts.
With those statistics, the number of widows by suicide will continue to grow as well. We have to show compassion, understanding and support to these widows who already carry a heavy burden.
"It's bad enough that we have to lose someone to suicide, but then to get treated so horrible afterwards by society because they're scared to face their own mortality is just not fair," added LaTisha. "We shouldn't have to deal with so many negative consequences of someone else's decision. I tell people all the time, and this may sound harsh, but death is the easy part. It's those of us left behind that have to pick up the pieces that have the difficult work ahead of us."
Popular in the Community