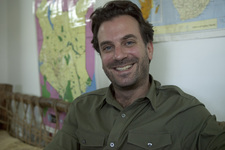 Guest post by Bradley Broder, founder and executive director of Kenya Education Fund, a partner of Segal Family Foundation.
The spread of the Ebola virus in West Africa will eventually be contained and the civil wars in South Sudan, Congo and other African countries will one day end. But even generations of positive press about the continent would be hard pressed to erase the world's image of Africa as a hopeless place of death and terrorism. Consider this my small contribution to flipping that image.
August 19th is World Humanitarian Day; marking the day in 2003 when 22 aid workers paid the ultimate price in the bombing of the UN headquarters in Baghdad. It is intended to celebrate the spirit that inspires humanitarian work around the world, and Africa is a place where so much of this good work is happening.
Across the African continent more than 1 million Non-Governmental Organizations (NGOs) -- from the grassroots level to multi-nationals -- are hard at work where local governments are unable or unwilling to provide social welfare services like healthcare, feeding programs and education to over half a billion people.
Mission statements for each organization vary widely, but the guiding principle of each is the same: they exist to improve the lives of their beneficiaries.
The number of NGOs seems countless, but the tremendous scope and complexity of Africa's problems is overwhelming their resources. This is causing many NGOs to partner together to address some of Africa's biggest problems -- education, health, and employment -- in a multi-sector approach.
Kenya Education Fund (KEF), an NGO I founded in 2006, is an example of an organization that has benefited from multiple partnerships. Our mission statement -- to provide disadvantaged students in Kenya with support and educational resources so that they may improve their communities and break the cycle of poverty in Kenya -- gives us little wiggle room to use donated funds on anything but education.
We give out over 700 scholarships to high school students within Kenya. Since high school education is not free, our work gives students highly valued educational opportunities, but we know they need more than school fees. To succeed both academically and beyond the classroom our students also require life skills, psychosocial support, health care, nutrition and so much more than we can provide on our own. Simply put, linking up with other NGOs improves our own product.
Partnerships work best when they are strategic and give us the wiggle room we need to offer our beneficiaries essential services that may lie outside the parameters of our mission statements. To that end, the KEF chooses to partner with organizations that can supplement our high school scholarships with other vital human services.
Take the example of Lwala Community Alliance, an NGO with incredible results in reducing infant mortality and maternal deaths in Western Kenya. When we realized that KEF scholars were not receiving reproductive health information in their schools, Lwala agreed to teach it to our kids, potentially saving hundreds of girls from unwanted teenage pregnancy. In return, KEF provides dozens of Lwala beneficiaries with high school scholarships to help round out their health services with the provision of education.
We also partner with organizations that can help our students in the next step of life after high school graduation. Africa Nazarene University provides life skills and mentoring to our scholars and Zawadi Africa Education Fund sends KEF high school graduates to US colleges like Lafayette in Pennsylvania and Lakeland in Michigan, to name a couple. These strategic partnerships give our students opportunities for a brighter future and ensure that our work has a lasting impact beyond providing school fees.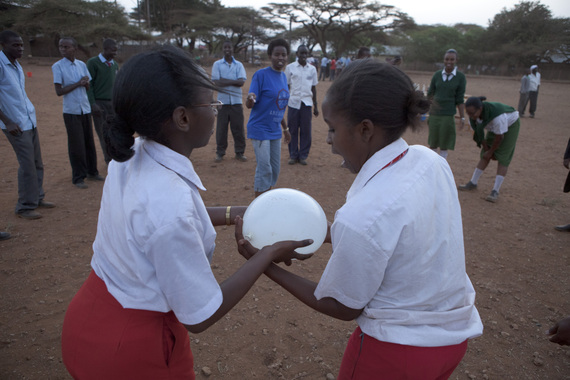 Africa Nazarene University mentors leading team building exercises at a KEF mentoring workshop, photo credit KEF.
The nice thing about these partnerships is that there doesn't necessarily need to be a quid pro quo because the work is driven by a shared commitment to humanitarian values and a shared understanding that a single organization does not have the capacity to holistically serve the many needs of our beneficiaries.
There is no doubt that our partnerships have made the KEF a better NGO.
Not all NGOs are fond of the idea of partnerships. This is understandable due to the ever-increasing competitiveness of a shrinking pool of grant funds, but it leads to wasteful duplication and poor-quality services. The result is large-scale multi-national organizations trying to provide too many services on their own, many of which are outside their area of expertise. These Wal-Mart-sized NGOs often crowd out local efforts to address local problems, hurting the ultimate mission of providing people with tools to better their lives.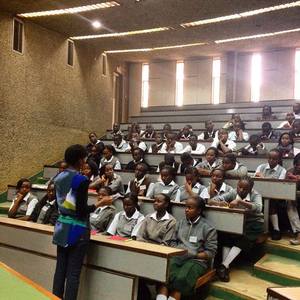 KEF scholars visiting our partner Kenya Medical Training College as part of a mentoring program with Johnson & Johnson and FHI 360, photo credit KEF Facebook page.
My experience tells me that when responsible NGOs work together, often across sectors, we gain efficiencies of scale in the delivery of highly-specialized services. In the end, larger swaths of the population are touched by not just one, but an array of these life-improving inputs and we begin to see our combined efforts improve lives in meaningful and lasting ways.
Related
Popular in the Community