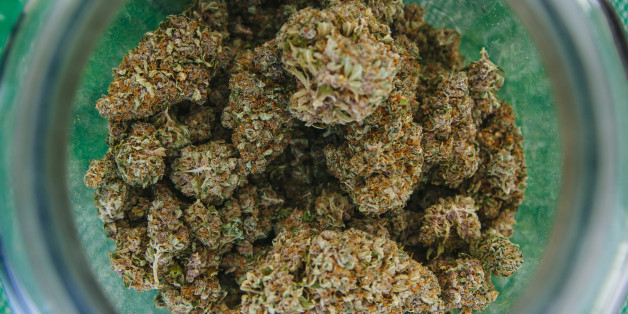 Finding a good deal on your favorite marijuana strain can be difficult, but a new price comparison website aims to change that.
Wikileaf.com lets shoppers in states with legal medical marijuana search for the best deals in their area by disclosing pot prices at various dispensaries within a specified radius. It's been dubbed the "Priceline of pot," a reference to the popular travel deals site.
So far, about 1,000 dispensaries in four states -- California, Colorado, Oregon and Washington -- list their prices on the site. But Wikileaf founder Dan Nelson has plans to eventually expand into all states with legal weed laws. This year, he expects to add Arizona, Nevada and Michigan as well as more cities in the states already covered.
"I really was building this website for me, and I just figured there were a lot of other people out there like me," Nelson said.
A medical marijuana card holder in Seattle, Nelson had been running a banking blog since 2008 and said that he saw a parallel between banks competing on interest rates and pot shops competing on weed prices.

"The number of dispensaries and the actual amount of marijuana you get from a given dispensary is so up and down," Nelson said. "I can seriously huck a rock to about three different dispensaries from my front door. But each one will sell me different amounts depending on the day, what their current inventory levels are."
Wikileaf, he said, "helps level the marketplace for marijuana shoppers. There's apps and websites to see where the dispensaries are, but I couldn't really shop for price and shop for people's current inventory levels -- I had to just head into a shop and kind of hope for the best."
Here's how Wikileaf works: Plug in the maximum amount of money you want to spend on marijuana and the maximum distance you want to travel from your ZIP code: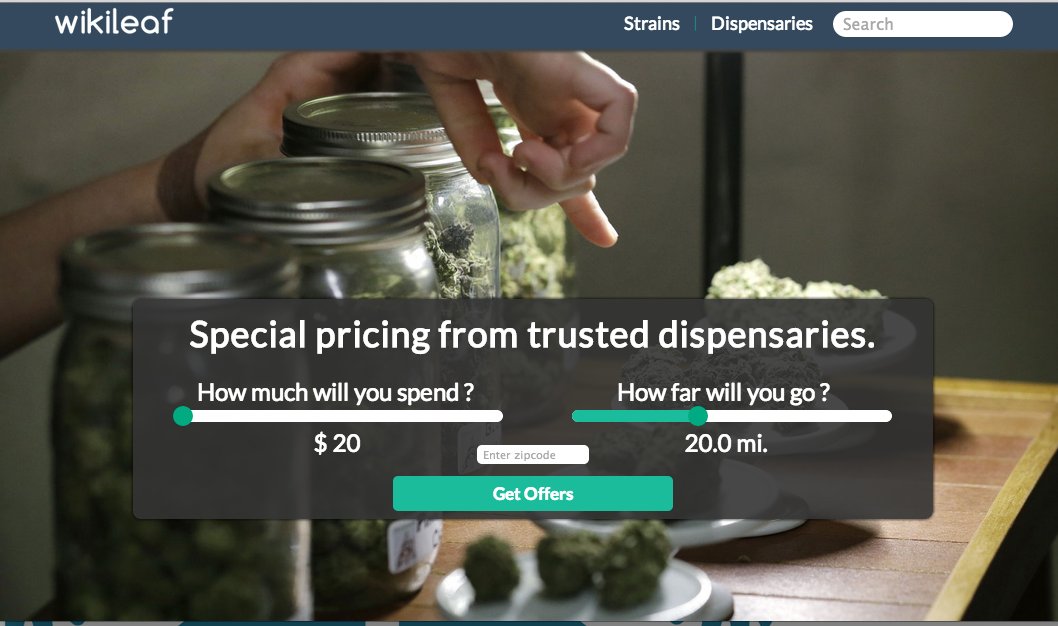 Then the site shows you how much pot you can get for your money: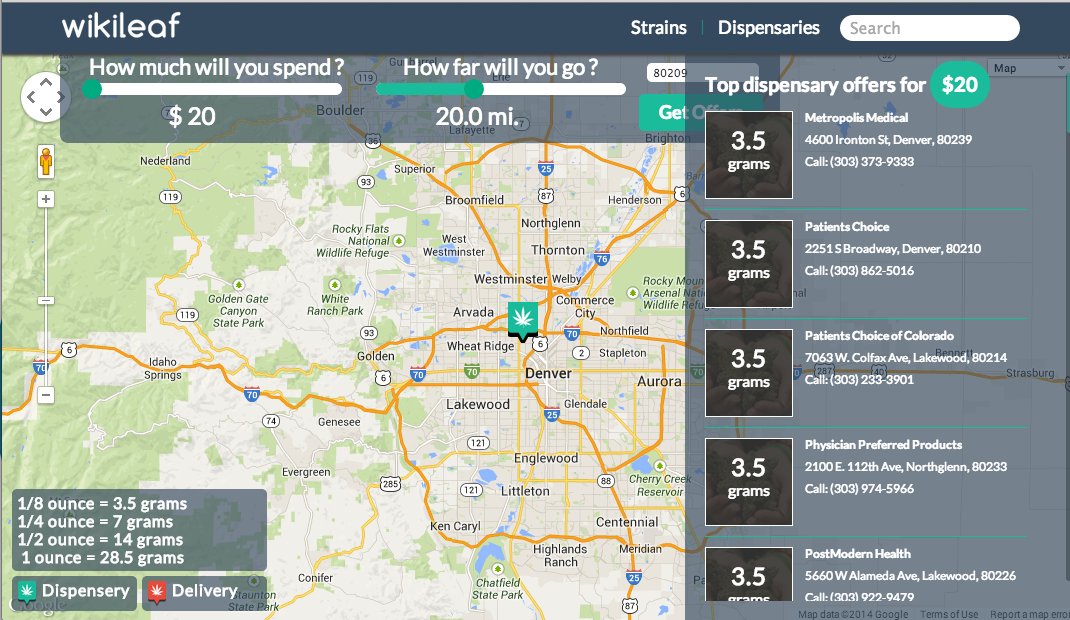 "When I've been talking to dispensaries, I realized that the disparity in price is mostly due to inventory levels," Nelson said. "If a dispensary has a strain sitting even for 10 days, they are really itching to let that go, so they'll drop the price dramatically. And they can put those prices up on Wikileaf and show shoppers we've got some inventory we want to let go of and we'll give you more than any other dispensary around you."
The site has information on about 150 strains of marijuana and adds another 15 every week, Nelson said. Although shoppers can't yet search for a specific strain, that feature is coming soon.
"What we're going to do is get the dispensaries to specify the exact strains they are listing at that given price," Nelson said, "so the shopper can drill down a little further and so dispensaries have to also compete on an individual strain."
Calling all HuffPost superfans!
Sign up for membership to become a founding member and help shape HuffPost's next chapter
BEFORE YOU GO
PHOTO GALLERY
16 Facts About Marijuana And The U.S. Economy