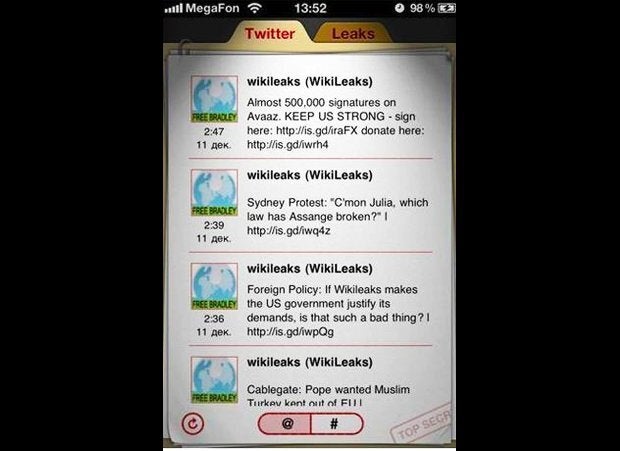 The WikiLeaks App, an unofficial iPhone and iPad app that, according to its description, "gives instant access to the world's most documented leakage of top secret memos and other confidential government documents," was removed by Apple from the App Store.
As TechCrunch reports, the app's developer, Igor Barinov, was told by Apple's iTunes Store Team that the WikiLeaks app's status was changed to "Removed from sale." The app had appeared in Apple's App Store just several days before, on December 17th.
For every purchase of the $1.99 app, the developer promised to donate "1 dollar of the purchase price towards organizations that work to promote the future of online democracy."
The app also promised to "continue to feed content regardless of server disruptions," a reference to the downtime the official WikiLeaks website suffered after Amazon announced that it would no longer host WikiLeaks.
Only three reviews of the app, two of them giving it just a one-star rating, had been posted prior to its removal. "Waste of money," said one. Another commented, "Do not buy!" adding, "This app is just a wrapper for the mobile web site. There is no access to the actual released documents."
UPDATE: Apple offered Business Insider the following explanation for why the app was pulled: "We removed WikiLeaks because it violated developer guidelines. An app must comply with all local laws. It may not put an individual or target group in harms way."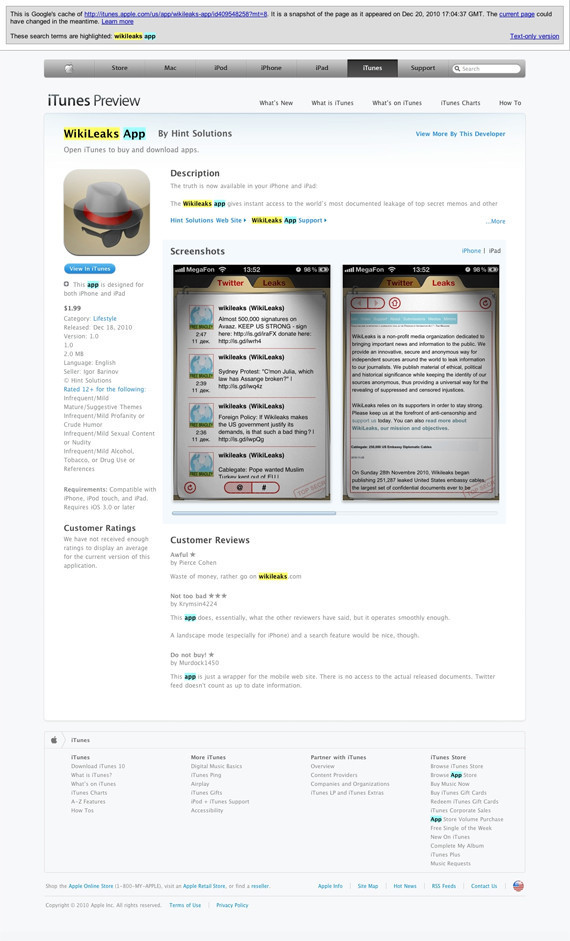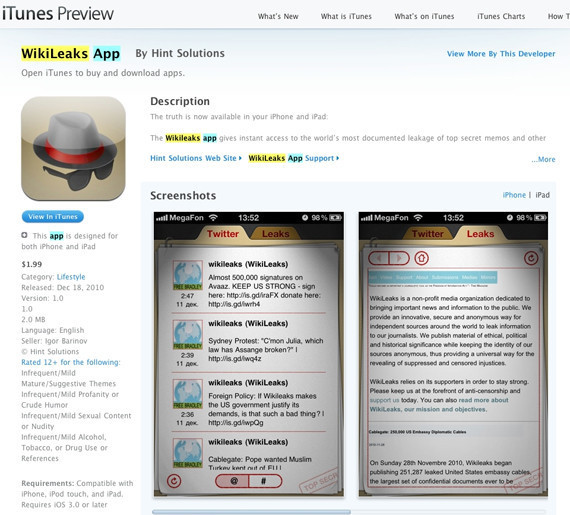 Related
Popular in the Community