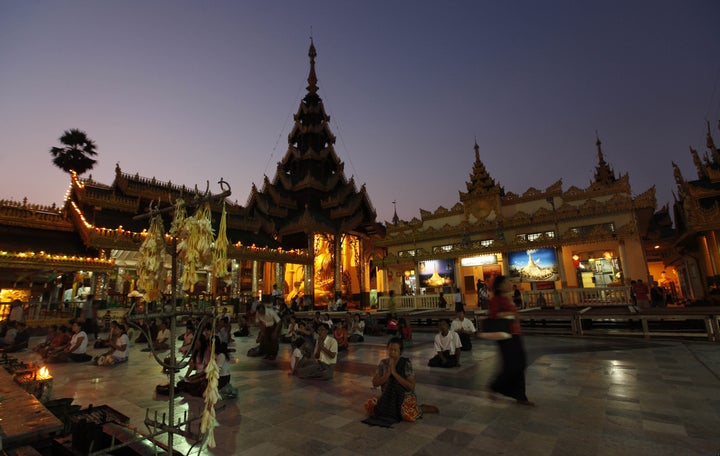 New cables from WikiLeaks offer details that suggest rumors of a covert nuclear program in Burma are true.
The Guardian is reporting that the cables describe secret facilities deep in the jungle where underground bunkers are allegedly being constructed. The program is still "haphazard," but could mean that Burma, also known as Myanmar, will eventually join the ranks of North Korea and Pakistan in holding a nuclear weapon. Says the Guardian:
In a cable dated August 2004 titled "Alleged North Korean involvement in missile assembly and underground facility construction in Burma", one of the embassy staff wheedled information from an officer during a visit to Rangoon. The officer was in an engineering unit working at the site, where surface-to-air missiles were allegedly being assembled. The site is the Irrawaddy river town of Minbu in Magwe division, west-central Burma.
Last summer, a report commissioned by the Democratic Voice of Burma, a dissident group, raised strong suspicions that Burma was acquiring the means to build a nuclear weapon, according to the Washington Post. However, these cables provide additional details and suggest that North Korea is involved with Burma's nuclear ambitions. Both nations deny these allegations.
Burma's recent elections, declared a "sham" by the opposition, left little hope that the military junta that rules Burma had any plans of ceding power. The elections were marred by violence and fraud, according to reports, with the ruling party winning 75 percent of parliamentary seats.
The cables may also suggest one reason why President Obama has made nuclear non-proliferation a central tenet of his administration's policies. In April, he signed a nuclear treaty while asserting that, as the AP reported, " the spread of atomic weapons to rogue states or terrorists a worse threat than the nuclear Armageddon feared during the Cold War."
REAL LIFE. REAL NEWS. REAL VOICES.
Help us tell more of the stories that matter from voices that too often remain unheard.