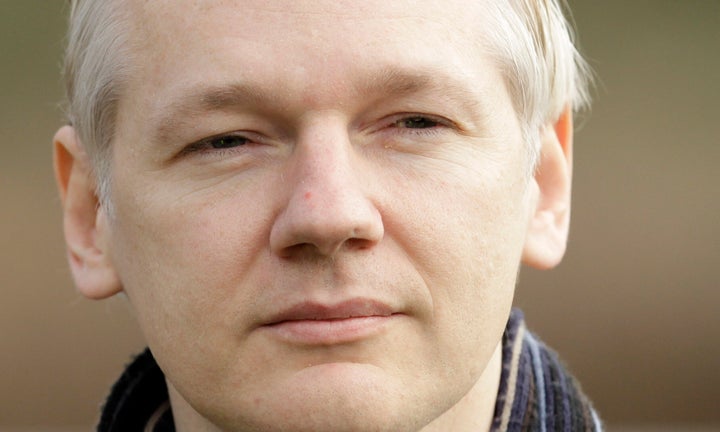 WikiLeaks founder Julian Assange now insists staff members be subjected to a "draconian" confidentiality agreement that imposes a penalty of 12 million British pounds -- nearly $20 million -- on anyone responsible for a significant leak of the organization's unpublished material, the New York Times reports.
The New Statesman has obtained a copy of the legal gag, which states that WikiLeaks can sue for both "loss of opportunity to sell the information to other news broadcasters and publishers" and "loss of value of the information." As legal correspondent David Allen Green states, the "legalese can only mean that WikiLeaks takes the commercial aspect of selling 'its' information seriously: there would be no other reason for this document to have such precise, onerous and unusual provisions." (You can download the full agreement as a PDF file here).
Green goes on to call the suggested penalty -- said to be based on a "typical open market valuation" -- for leaking WikiLeaks' information both "ludicrous" and "undoubtedly unenforceable."
"Indeed, there is no other sensible way of interpreting this penalty clause," he writes.
Though Assange has discussed the option of selling WikiLeaks' leaked material, the organization is not known to have done so, Wired is reporting. A planned 2008 auction of thousands of e-mails belonging to one of Venezuelan President Hugo Chavez's top aides ultimately fell apart.
The "fact and content" of the document is also noted to be protected by WikiLeaks itself, though the copy found by the New Stateman is unsigned, meaning that whoever leaked it should be safe from legal action.
Related
Popular in the Community