WASHINGTON ― WikiLeaks is feeding conspiracy theories that Hillary Clinton is not telling the truth about her health, tweeting and then deleting a poll that asked users to speculate about the cause of her "collapse."
Clinton, who is 68, released a letter from her doctor last year stating she is in good health and that a previous concussion and blood clot had no lasting effect. But that hasn't stopped her critics from claiming she suffers from a litany of illnesses, continuing a long pattern of sexist accusations that women do not have the fortitude to be involved in politics.
The WikiLeaks poll included theories about Clinton's health that are popular on conspiracy sites, like unsubstantiated claims that she has Parkinson's disease or multiple sclerosis. The organization later claimed these were "the four most widely circulating views."
"The health of the future president is of significant public interest and is referenced in several government documents published by WikiLeaks," the spokesperson noted before saying that a "number of media outlets including AP, New York Times, MSNBC, CNN conducted biased reporting on the story, headlining the claim that Clinton 'stumbled' when video footage from multiple angles clearly shows her collapsing and being dragged with unresponsive legs into a waiting SUV."
The whistleblowing platform also tweeted what it described as an "email from [Clinton aide] Huma Abedin with article on [Clinton's] 'life threatening' Sinus Thrombosis." But the Fox News article contained in Abedin's 2013 email actually notes that "now that Mrs. Clinton has been on blood thinners successfully for a few days, her risk of a stroke or other serious complication has decreased dramatically."
"The tweet was removed because we felt it did not meet our standards: there are many more than four possible explanations for Clinton's medical issues so choosing between them is arbitrary and speculative," the Sunshine Press spokesperson elaborated.
The organization's founder and editor-in-chief, Julian Assange, has said that choosing between GOP presidential nominee Donald Trump and Clinton is like asking whether he prefers "cholera or gonorrhea." But Assange, who has spent years living in an embassy to avoid extradition over alleged sexual assault ― accusations he denies ― is particularly vocal about his dislike for Clinton. He appears to view her as unfriendly to whistleblowers and part of a political establishment that will push the U.S. into what he calls "endless, stupid war."
WikiLeaks' Twitter account remains overwhelmingly focused on Clinton's perceived shortcomings. Last month, the organization fed unsubstantiated theories that Clinton had something to do with the fatal shooting of a DNC staffer it speculates was involved in the DNC leak, announcing a $20,000 reward for information leading to a conviction in the case.
Some Twitter users have noticed that WikiLeaks does not seem to have the same dogged interest in Trump. A journalism professor wrote, "if #WikiLeaks self-identify as journalists, then posting about Clinton's health but not Trump's racism/fascism is fair game for criticism."
WikiLeaks responded: "We have materials on Clinton's health that makes it a natural follow up but nothing on Trump's racism."
Sign up for the HuffPost Must Reads newsletter. Each Sunday, we will bring you the best original reporting, longform writing and breaking news from the Huffington Post and around the web, plus behind-the-scenes looks at how it's all made. Click here to sign up!
Support HuffPost
The Stakes Have Never Been Higher
Before You Go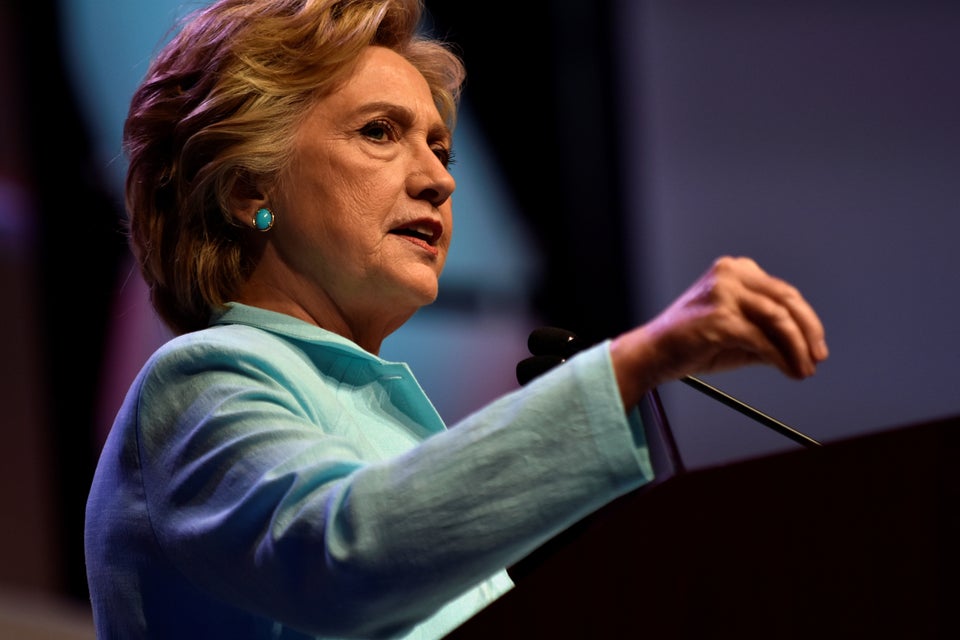 Hillary Clinton accepts nomination
Popular in the Community