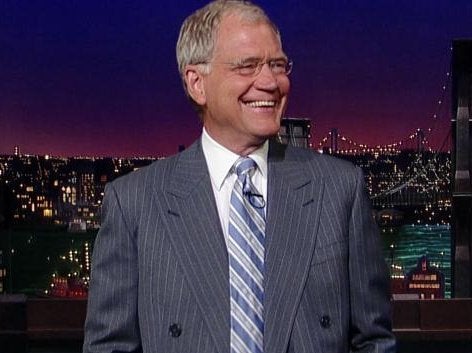 David Letterman and "Desperate Housewives" do more to reduce terrorism than American government propaganda, according to informants whose views were relayed in leaked State Department cables.
The cable, titled "David Letterman, Agent of Influence," was among the latest batch of WikiLeaks documents released by the Guardian. In it, two informants to the American embassy in Jeddah, Saudi Arabia told officials that unrestricted satellite transmissions of programs such as Letterman's, along with "Desperate Housewives," "Friends" and other news shows, were very popular:
12. (S) Over coffee in a Jeddah Starbucks, XXXXXXXXXXXX, and XXXXXXXXXXXX elaborated on the changes in the Saudi media environment. "The government is pushing this new openness as a means of countering the extremists," XXXXXXXXXXXX told Riyadh press officer. "It's still all about the War of Ideas here, and the American programming on MBC and Rotana is winning over ordinary Saudis in a way that 'Al Hurra' and other US propaganda never could. Saudis are now very interested in the outside world, and everybody wants to study in the US if they can. They are fascinated by US culture in a way they never were before.
So effective was the American programming, the informants said, that "it is widely assumed that the [United States government] must be behind it. Some believe...that Prince Talal's relationship with Rupert Murdoch's News Corp and its sister company Twentieth Century Fox has a clear ideological motive behind it."
Calling all HuffPost superfans!
Sign up for membership to become a founding member and help shape HuffPost's next chapter