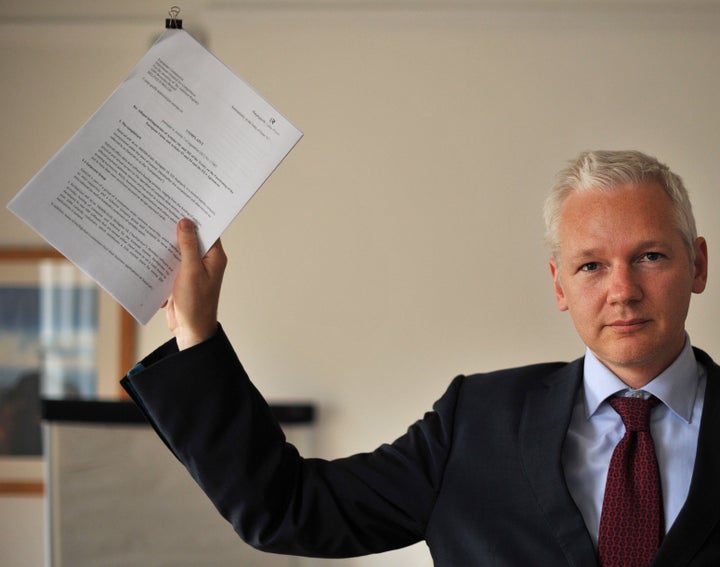 Less than a year after they began distributing private government documents to select media outlets, WikiLeaks has published its entire collection of secret U.S. diplomatic cables -- without any redactions.
More than 250,000 cables -- the entire cache of files downloaded illegally from government files and acquired by WikiLeaks last year -- are now publicly available and searchable
WikiLeaks said it decided to publish the entire collection after about half of the documents, also without redactions, were discovered to be available on a public server earlier in the week.
WikiLeaks has disavowed responsibility for that release, which consisted of about 100,000 secret cables, but said that as criticism of the group mounted, they were left with no alternative "rational action" but to release the entire collection.
The cables consist of private communiqués between State Department officials and political officers in embassies around the world, and previous revelations from the cache include:
WikiLeaks has put the cables on their website in the form of a massive BitTorrent file, and has been selectively posting them in groups to their Twitter feed.
This latest release seems to be the final act in a year-long dalliance between the anti-secrecy organization and mainstream media companies that had previously lent legitimacy -- and institutional heft -- to the massive amounts of data contained in the raw cables.
But this week's discovery of the 100,000 unredacted cables -- in which the names of government sources and other sensitive details were not obscured -- seemed to offer the final word on any effort to continue filtering the files through the mainstream media.
The State Department has long insisted that the public release of unredacted cables could go beyond revealing government secrets, and might actually put the lives of government contacts at risk.
The group also said in a statement that they had consulted with State Department officials in an attempt to minimize the damage of uncensored materials.
Victoria Nuland, a State Department spokeswoman, condemned the release and said that WikiLeaks "continued its well-established pattern of irresponsible, reckless and frankly dangerous actions."
The Guardian also denied any wrongdoing, and on Friday, along with three other high profile outlets which had previously worked with WikiLeaks, condemned the new, unrestricted release.
"We deplore the decision of WikiLeaks to publish the unredacted State Department cables, which may put sources at risk," said the statement, by the Guardian, The New York Times, the German paper Der Spiegel and the Spanish daily El Pais.
Calling all HuffPost superfans!
Sign up for membership to become a founding member and help shape HuffPost's next chapter