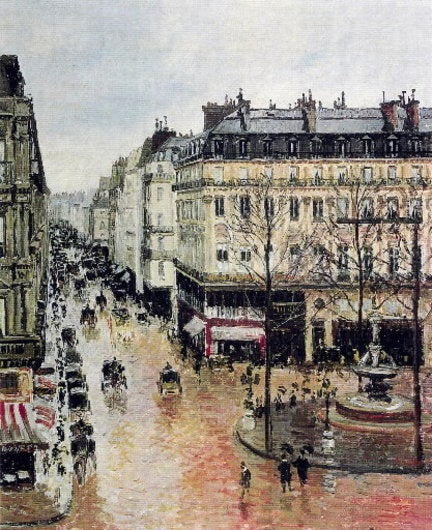 (Source: ARTINFO) MADRID-- An underwater treasure. A looted Impressionist masterpiece. Diplomatic intrigue. Nazis. It all sounds like the plot of a Clive Cussler novel. But no, these are the components of the latest real-life revelation from the WikiLeaks cables. All these things collided in 2008, when diplomats were hunting for solutions to two very different cultural restitution cases and sought a clandestine compromise, according to the latest of the leaked dispatches highlighted by the Guardian.
On the one side, the Spanish were looking to reclaim the so-called "Black Swan" treasure, a $500 million trove of gold and silver coins discovered in the wreck of the Nuestra Señora de las Mercedes, a Spanish galleon that sank off the coast of Portugal in 1804 in a battle with four Royal Navy ships. Underwater robots from the Florida-based Odyssey Marine Exploration company discovered the sunken treasure in March 2007, and the company shipped the loot straight back to the United States, provoking anger in Spain, which claims the hoard as its own.
Along with descendants of 249 Spanish sailors who perished in the long-ago naval battle, the Spanish government took Odyssey to court in Atlanta, and won. However, the exploration company has appealed, claiming that the galleon was on a commercial mission and that Spain therefore does not have the right to the majority of the treasure.
Related
Popular in the Community