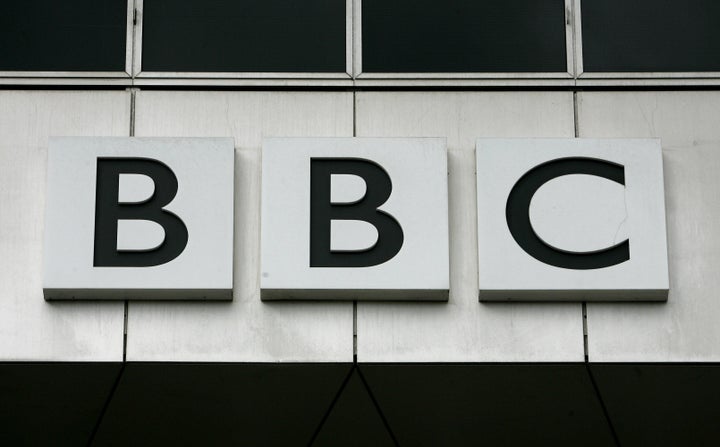 Could the BBC be somehow linked to an extremist propaganda network? That's one suggestion raised in the just-released trove of classified U.S. documents on prisoners held at Guantanamo Bay.
The Telegraph, a British newspaper on the receiving end of WikiLeaks' cache of Gitmo documents, reports that a phone number associated with the BBC World Service "was discovered in numerous seized phone books and phones associated with extremist-linked individuals."
For that reason, an analyst writing in the detainee file for Turki Mish'awi Za'id Alj-Amri suggests that "numerous extremist links to this BBC number indicates a possible propaganda media network connection."
A BBC spokesperson explained in a statement why suspected radicals might have the phone number in their possession.
"Independence and impartiality are at the heart of all BBC World Service output. The service has interviewed representatives of organizations from all sides involved in the Afghan conflict so it would not be surprising that a number believed to relate to the BBC Pashto service was in circulation."
The Telegraph didn't locate an actual person connected to the number, which has apparently been disconnected. So it's also unclear whether one person used the number or if it was for general network inquiries. If the latter, then it wouldn't be surprising for a general BBC number to be in wide circulation among people of varying political beliefs.
The BBC wasn't the only broadcast network to come up in today's WikiLeaks revelations -- Al Jazeera was prominently featured as well.
The Guardian, which also has the full cache of documents in its possession, provided new details about an Al Jazeera journalist who was imprisoned for six years.
The file on Sami al-Hajj, a Sudanese national, describes that one of the reasons he was sent to Guantanamo Bay was so the U.S government could learn more about Al Jazeera's Arabic network. He was released in 2008 and spoke Monday to Al Jazeera English about his experience.
UPDATE: Peter Horrocks, director of BBC Global News, acknowledged in a blog post that the "wording of the intelligence document is not entirely clear" but rejected The Telegraph's interpretation of it. "There is no evidence -- past or present -- against members of its staff in relation to supposed al-Qaeda sympathies and we have received no approaches from any security agencies," he wrote.
Popular in the Community