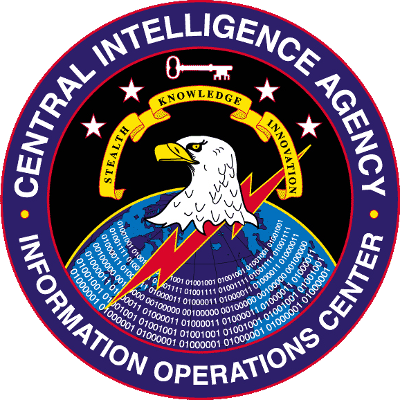 Today, March 7, 2017, Wikileaks started leaking the first part of its Vault 7 Series.
The leaks contain U.S. Central Intelligence Agency documents regarding the program codenamed "Vault 7" ― it is the largest publication of confidential documents on the agency in history.
The documents refer to "Year Zero" which introduces the scope and direction of the CIA's global covert hacking program, its malware arsenal and dozens of "zero day" weaponized exploits against a wide range of U.S. and European company products, include Apple's iPhone, Google's Android and Microsoft's Windows and even Samsung TVs, which are turned into covert microphones.
The first full part of the series, "Year Zero," comprises 8,761 documents and files from an isolated, high-security network situated inside the CIA's Center for Cyber Intelligence in Langley, Virginia. It follows last month's disclosure on the French 2012 election spying.
Recently, the CIA lost control of the majority of its hacking arsenal including malware, viruses, trojans, weaponized "zero day" exploits, malware remote control systems and associated documentation. This extraordinary collection, which amounts to more than several hundred million lines of code, gives its possessor the entire hacking capacity of the CIA. The archive appears to have been circulated among former U.S. government hackers and contractors in an unauthorized manner, one of whom has provided WikiLeaks with portions of the archive.
The CIA's hacking division, which formally falls under the agency's Center for Cyber Intelligence (CCI), had over 5000 registered users and had produced more than a thousand hacking systems, trojans, viruses, and other "weaponized" malware. Such is the scale of the CIA's undertaking that by 2016, its hackers had utilized more code than that used to run Facebook.
Once a single cyber 'weapon' is 'loose' it can spread around the world in seconds, to be used by rival states, cyber mafia and teenage hackers alike.
"There is an extreme proliferation risk in the development of cyber 'weapons'. Comparisons can be drawn between the uncontrolled proliferation of such 'weapons', which results from the inability to contain them combined with their high market value, and the global arms trade. But the significance of "Year Zero" goes well beyond the choice between cyberwar and cyberpeace. The disclosure is also exceptional from a political, legal and forensic perspective."
WikilLeaks, it seems, has one-hundred percent accuracy of its documents. In 10 years and with 10 million documents, not one has been found fake or false. That underlines its credibility.