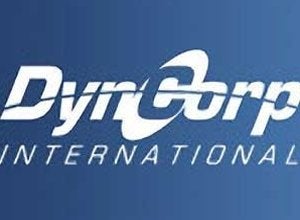 Anything interesting to be had at the intersection of the WikiLeaks cache of diplomatic cables and those military contractors that cart off many millions of taxpayer dollars to facilitate their profit-seeking misadventures in the world's zones of forever war? Glad you asked! Here on these pages is the latest news of one of my favorite private military contractors, courtesy of David Isenberg:
Now, courtesy of Wikileaks, DynCorp can look forward to a new round of ridicule and denunciations.

As first reported by the British Guardian newspaper, on June 24, 2009 the U.S. embassy in Afghanistan sent a cable to Washington, under the signature of Karl Eikenberry, U.S. ambassador to Afghanistan, regarding a meeting between Assistant Chief of Mission Joseph Mussomeli and Afghan Minister of Interior Hanif Atmar. Among the issues discussed was what diplomats delicately called the "Kunduz DynCorp Problem." Kunduz is a northern province of Afghanistan.

The problem was this:

1. In a May 2009 meeting interior minister Hanif Atmar expresses deep concerns that if lives could be in danger if news leaked that foreign police trainers working for US commercial contractor DynCorp hired "dancing boys" to perform for them.
Bacha boys are eight- to 15-years-old. They put on make-up, tie bells to their feet and slip into scanty women's clothing, and then, to the whine of a harmonium and wailing vocals, they dance seductively to smoky roomfuls of leering older men.

After the show is over, their services are auctioned off to the highest bidder, who will sometimes purchase a boy outright. And by services, we mean anal sex: The State Department has called bacha bazi a "widespread, culturally accepted form of male rape." (While it may be culturally accepted, it violates both Sharia law and Afghan civil code.)
Ben Johnston recoiled in horror when he heard one of his fellow helicopter mechanics at a U.S. Army base near Tuzla, Bosnia, brag one day in early 2000: "My girl's not a day over 12."

The man who uttered the statement -- a man in his 60s, by Johnston's estimate -- was not talking fondly about his granddaughter or daughter or another relative. He was bragging about the preteen he had purchased from a local brothel. Johnston, who'd gone to work as a civilian contractor mechanic for DynCorp Inc. after a six-year stint in the Army, had worked on helicopters for years, and he'd heard a lot of hangar talk. But never anything like this.

More and more often in those months, the talk among his co-workers had turned to boasts about owning prostitutes -- how young they were, how good they were in bed, how much they cost. And it wasn't just boasting: Johnston often saw co-workers out on the streets of Dubrave, the closest town to the base, with the young female consorts that inspired their braggadocio. They'd bring them to company functions, and on one occasion, Johnston says, over to his house for dinner. Occasionally he'd see the young girls riding bikes and playing with other children, with their "owners" standing by, watching.
And still they keep winning contracts!
Popular in the Community