WASHINGTON -- The latest trove of secret trade documents released by Wikileaks is offering opponents of the massive deals currently being crafted by the Obama administration more fodder to show that such agreements can impact United States laws and regulations.
The latest leak purports to include 17 documents from negotiations on the Trade In Services Agreement, a blandly named trade deal that would cover the United States, the European Union and more than 20 other countries. More than 80 percent of the United States economy is in service sectors.
According to the Wikileaks release, TISA, as the deal is known, would take a major step towards deregulating financial industries, and could affect everything from local maritime and air traffic rules to domestic regulations on almost anything if an internationally traded service is involved.
The pact would be one of three enormous deals whose passage through Congress could be eased with passage of Trade Promotion Authority, also known as fast-track authority. The Senate has passed fast-track, and it could be taken up in the House this month.
The other giant pacts are the Trans-Pacific Partnership covering a dozen Pacific Rim nations and the Transatlantic Trade and Investment Partnership targeted at Europe.
Among the staunchest opponents of the deals are unions, whose members point to job losses sparked by previous free-trade agreements, and to the excessive secrecy surrounding the measures.
"Once again Wikileaks reveals what we cannot learn from our own government, a government that defaults to giant trade deals that affect generations of Americans shrouded in secrecy until they are virtually adopted," said Communications Workers of America President Larry Cohen.
"Today's leaks of TISA (trade in services) text reveal once again how dangerous Fast Track Authority is when it comes to protecting citizen rights vs. corporate rights," he added. "This TISA text again favors privatization over public services, limits governmental action on issues ranging from safety to the environment using trade as a smokescreen to limit citizen rights."
The Office of the United States Trade Representative and top European officials have repeatedly denied that TISA or the Transatlantic deal would impact local laws, releasing a joint statement to that effect earlier this spring.
Still, the Wikileaks documents suggest that World Trade Organization-style tribunals would be expanded under TISA, and that such tribunals convened to resolve trade disputes can impact local laws. One such WTO tribunal ruled last month that the United States must repeal its laws requiring meat to be labeled with its country of origin, or face punitive tariffs on exports.
The USTR declined to confirm whether or not the Wikileaks documents were genuine, calling them "alleged leaked negotiating information," but insisted that the agreement was especially important to the United States and its expansive service sector.
"It is important to underscore that American services exports are at all-time high of $710.6 billion, and those exports support 4.6 million well-paying jobs all over the country," USTR spokesman Andrew Bates said in a statement. "That is why President Obama has made opening markets for U.S. services exporters a chief priority of his Middle Class Economics agenda. The TPA legislation that passed the Senate last week with bipartisan support contains first-of-their-kind provisions to strengthen the President's hand when it comes to expanding market access for American services exporters, including through the TPP, T-TIP, and TISA."
Similarly, Brendan Buck, a spokesman for House Ways and Means Committee Chairman Paul Ryan (R-Wis.), pointed to the fast-track bill as a way to ensure people get to see what is in the deals before they pass, noting that under fast track, the president would have to unveil each proposal and wait for two months before Congress could vote on it.
"If secrecy is a concern, TPA is the solution," Buck said. "For the first time, it will ensure a trade agreement is public and posted online for 60 days before it can be sent to Congress."
However, fast-track authority also removes Congress' ability to change the trade deals in any way by barring all amendments to them. It also bars filibustering or other procedural hurdles that lawmakers in the minority can typically use to slow legislation, and requires a simple up-or-down vote to be held on the deals.
Fast-track opponents like Cohen warn that a corporate-friendly Congress -- especially a GOP-led Congress that is already hostile to regulations -- would be extremely unlikely to block any of the looming trade agreements, regardless of the details released Wednesday.
"Those in the U.S. Congress considering Fast Track should take heed," Cohen said. "TISA is as big a blow to our rights and freedom as the Trans-Pacific Partnership, and in both cases our government's secrecy is the key enabler."
Wikileaks has also released several parts of the TPP, and announced Tuesday that it is offering a $100,000 reward to anyone who can fork over the still-secret chapters.
During his Wednesday briefing, White House press secretary Josh Earnest dismissed the idea that the release of those documents would amount to much, saying the trade deal hasn't been finalized yet.
"Our reaction is just simply that there is no TPP agreement right now. When we have one, it will be made public," said Earnest. "The president continues to be confident that if we're able to reach an agreement, it will be consistent with the TPA legislation that has already passed the Senate and hopefully will soon pass the House."
Jennifer Bendery contributed reporting.
Michael McAuliff covers Congress and politics for The Huffington Post. Talk to him on Facebook.
Before You Go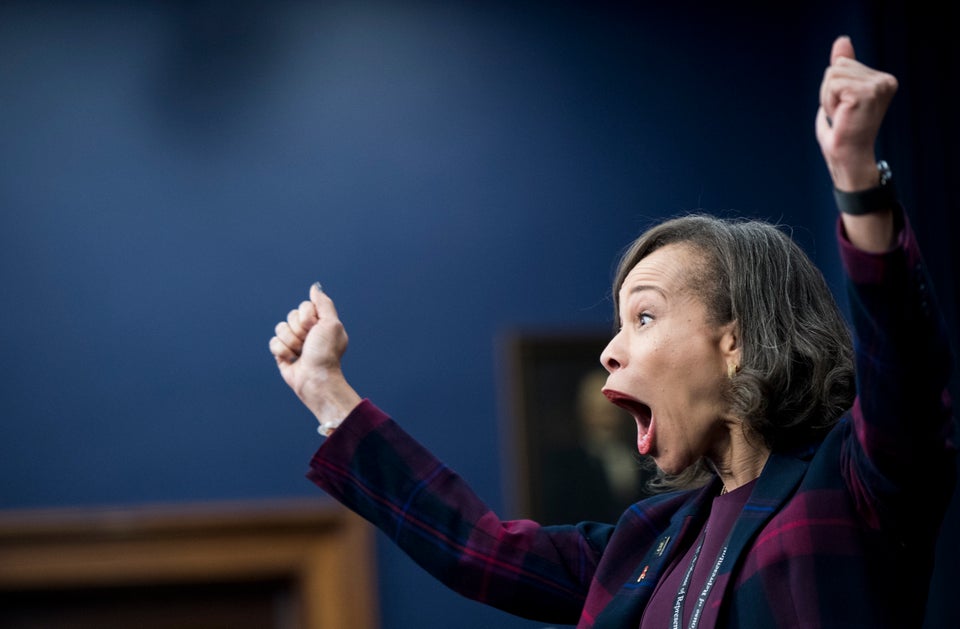 Scenes From 114th Congress And Capitol Hill
Popular in the Community